Gender parity was a hot topic at Davos this year. And no wonder, with the World Economic Forum's latest Global Gender Gap Report finding that it will take another 118 years for women to be earning the same as men.
With that in mind, we have put together a collection of the best quotes on gender parity from the Annual Meeting in Davos.
Justin Trudeau, Prime Minister of Canada
"We shouldn't be afraid of the word 'feminist' – men and women should be able to use the word to describe themselves any time they want."
Christine Lagarde, IMF Managing Director
"We've heard a lot about the Internet of Things – I think we need an Internet of Women."
Sheryl Sandberg, Chief Operating Officer of Facebook
"Men still run the world; I'm not sure it's going so well."

Justine Greening, UK Development Secretary
"No country can truly develop if half its population is left behind."

Muhtar A. Kent, CEO, Coca-Cola Company
"We need the three W's – women, water and wellbeing."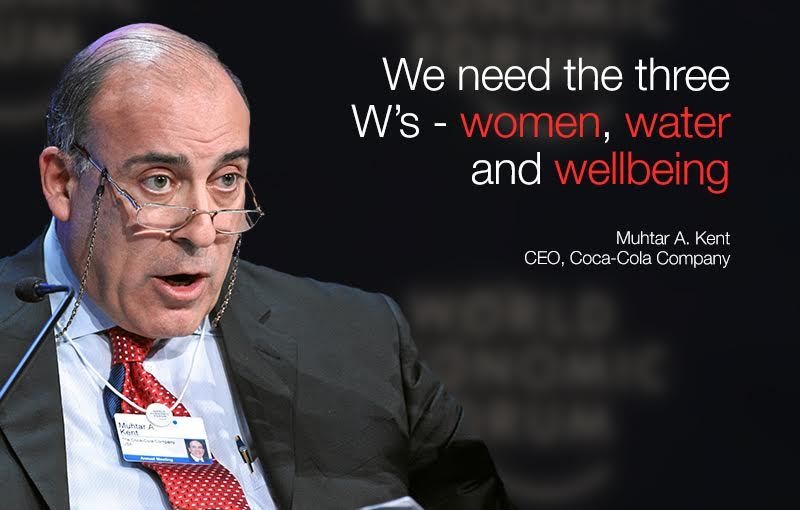 Theresa J. Whitmarsh, Executive Director of the Washington State Investment Board
"If you exclude 50% of the talent pool, it's no wonder you find yourself in a war for talent."

Jonas Prising, Chairman and CEO of ManpowerGroup
"We fundamentally believe that we will make better business decisions if we have diversity in thinking … and that requires equal gender participation."
Melinda Gates, Co-chair of the Bill & Melinda Gates Foundation
"We've all come to recognize – prime ministers, presidents, heads of companies – if we want this increase … in GDP, you have to get the other half working and participating in the economy."
The Annual Meeting is taking place in Davos from 20 to 23 January, under the theme "Mastering the Fourth Industrial Revolution".