This column uses a Swedish four-generational wealth dataset to study the role of family background for people's wealth status and how much of this that is due to material inheritance. Image: REUTERS/Thomas Peter
Professor of Economics,
ppsala University; Research fellow CEPR, IZA and IFN, visiting Paris School of Economics 2015-2016
Researcher,
Institute for Evaluation of Labour Market and Education Policy, Sweden
Professor of Economics,
University of Gothenburg
Stay up to date:
European Union
Image: VoxEU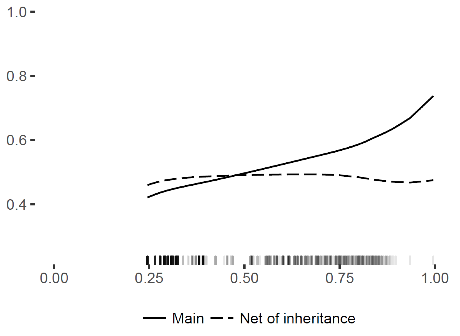 Image: Vox EU
Don't miss any update on this topic
Create a free account and access your personalized content collection with our latest publications and analyses.
Sign up for free
License and Republishing
World Economic Forum articles may be republished in accordance with the Creative Commons Attribution-NonCommercial-NoDerivatives 4.0 International Public License, and in accordance with our Terms of Use.
The views expressed in this article are those of the author alone and not the World Economic Forum.
Related topics:
Global Agenda
The Agenda
Weekly
A weekly update of the most important issues driving the global agenda