This daily round-up brings you a selection of the latest news updates on the COVID-19 coronavirus pandemic, as well as tips and tools to help you stay informed and protected.
Top stories: Stocks stutter, mask mandating, and air freight angst.
1. How COVID-19 is affecting the globe
2. Mask mandating in the US
"Simply put, we are seeing too many people with faces uncovered, putting at risk the real progress we have made in fighting the disease," said Governor Gavin Newsom.
What is the World Economic Forum doing to manage emerging risks from COVID-19?
The first global pandemic in more than 100 years, COVID-19 has spread throughout the world at an unprecedented speed. At the time of writing, 4.5 million cases have been confirmed and more than 300,000 people have died due to the virus.
As countries seek to recover, some of the more long-term economic, business, environmental, societal and technological challenges and opportunities are just beginning to become visible.
To help all stakeholders – communities, governments, businesses and individuals understand the emerging risks and follow-on effects generated by the impact of the coronavirus pandemic, the World Economic Forum, in collaboration with Marsh and McLennan and Zurich Insurance Group, has launched its COVID-19 Risks Outlook: A Preliminary Mapping and its Implications - a companion for decision-makers, building on the Forum's annual Global Risks Report.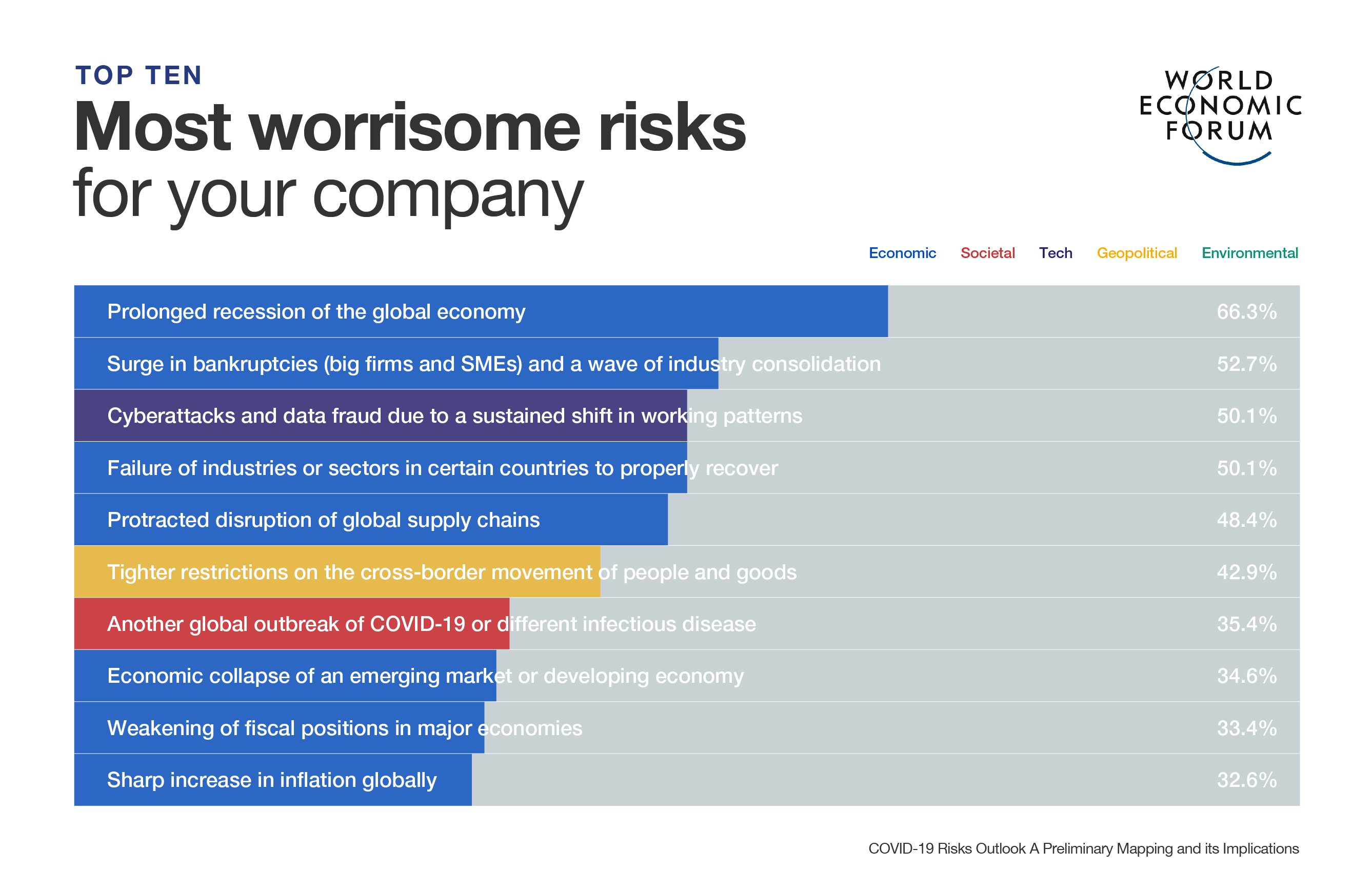 3. Advancing digital trade
Countries have turned to digital protectionism in the face of concerns about privacy, ownership and security. But, it's possible to overcome these challenges without the need for protectionism, write the authors.
These are the five things that need to happen: advance forward-looking trade agreements, promote greater interoperability, digitize trade documentation, close the digital divide, build trusted technologies for all.