Research published earlier this year has identified a strong correlation between innovation and LGBT+ inclusivity in the world's cities.
To be an innovator at work, you need to be comfortable with your environment and colleagues.
Nevertheless, LGBT+ inclusivity still has a long way to go in many parts of the world.
"Pride for the world": this was how the Pride organisers described their June 2020 gathering in Taipei. This was at a time when the large majority of the world's Pride marches and events had been moved online or cancelled.
Then in October this year, more than 130,000 people took to the streets for Taipei's official Pride, following no reports of community transmission of COVID-19 for over 200 days. With cases continuing to rise globally, many cities under lockdown and LGBT+ communities facing harassment, scapegoating and homelessness, this really did feel like Pride for the world.
Taipei is an A-rated city in the 2020 City Ratings by Open For Business, a coalition of global companies advancing LGBT+ equality. Amsterdam comes in at AAA and tops the list of 144 cities from around the globe.
What these two places have in common is not only their commitment to innovation and entrepreneurialism. As LGBT+ community-friendly cities, they are also both firmly on the rainbow map. And what's more, these things are intrinsically linked.
As Audrey Tang, the Digital Minister for Taiwan, said at a recent Workplace Pride event in Taipei: "The Taiwan law to protect same sex marriage is a social innovation."
If cities want to be innovation hubs, they need look no further than their scorecard on LGBT+ rights. Our research shows a positive correlation between innovation and our LGBT+ social attitudes score. In fact, when cities go up one point on social attitudes, this suggests a 43-point increase in the innovation rating. A worthwhile investment.
In many ways, this is not surprising. For innovation to happen you need innovators, whether in government, business or civil society – and to be an innovator, you need to be comfortable in your workplace and with your colleagues.
And yet, research by Stonewall found that 35% of LGBT people were hiding their identity due to a risk of discrimination at work. For black, Asian and minority ethnic LGBT staff the figure rises to 42% and it hits 51% for trans people. When workplace bullying, harassment and being looked over for promotion remain realities for LGBT people, staying quiet at work becomes the only option.
This is bad news for innovation. Or to put it another way, make your workplaces safe places for all and watch innovation thrive. Research has shown that LGBT+ inclusive companies do better on innovation with 62% of employees working in these companies saying their team is not afraid to fail, versus 47% who say the same in less inclusive companies.
But it's not all about innovation. Cities hitting high results on LGBT+ in our ratings were also those attracting entrepreneurs and global talent. The top talent hotspots of the world are high scorers on our ratings, receiving AA or higher.
So why aren't all cities flying the rainbow flag?
Globally, the LGBT+ picture is pretty bleak. There are still over 70 jurisdictions that criminalise same-sex relations, 44 of them also apply to women and 11 can or do employ the death penalty. While the lived realities of LGBT+ people in these countries vary massively, discriminatory laws need to go.
Even without these laws, existing protections are being challenged.
In the 2020 ILGA-Europe Rainbow Map and Index, Poland ranks lowest across the 27 EU member states. In 2019, over 80 Polish towns declared themselves "free of LGBTI ideology" in the lead up to the 2020 election, with a Polish newspaper even including "LGBT-free zone" stickers in its weekly edition. The "LGBT-free zones" have been condemned by Ursula von der Leyen, President of the European Commission, describing them as "humanity-free zones" with no place in the EU.
But it's not just about Poland. Hungary dropped 8.46 points in the Index between 2019-2020 after halting procedures for legal gender recognition. At times like this, cities can provide a beacon of hope for the LGBT+ community. Warsaw scored BB in our city ratings, making it one of the leaders of the region. This is thanks largely to the city mayor taking steps to make the city open and inclusive of LGBT+ people; similarly, Budapest was ranked B.
What is the Forum doing to boost inclusion for LGBTI people?
Discrimination based on sexual orientation and gender identity not only violates universal basic human rights, it also adversely impacts the long-term economic prospects of individuals, businesses and countries.
An initiative of the World Economic Forum, the Partnership for Global LGBTI Equality (PGLE) leverages the power of business to promote LGBTI equality and inclusion in the workplace and take wider responsibility not just for the impact they have on their employees lives but also on the broader communities in which they operate.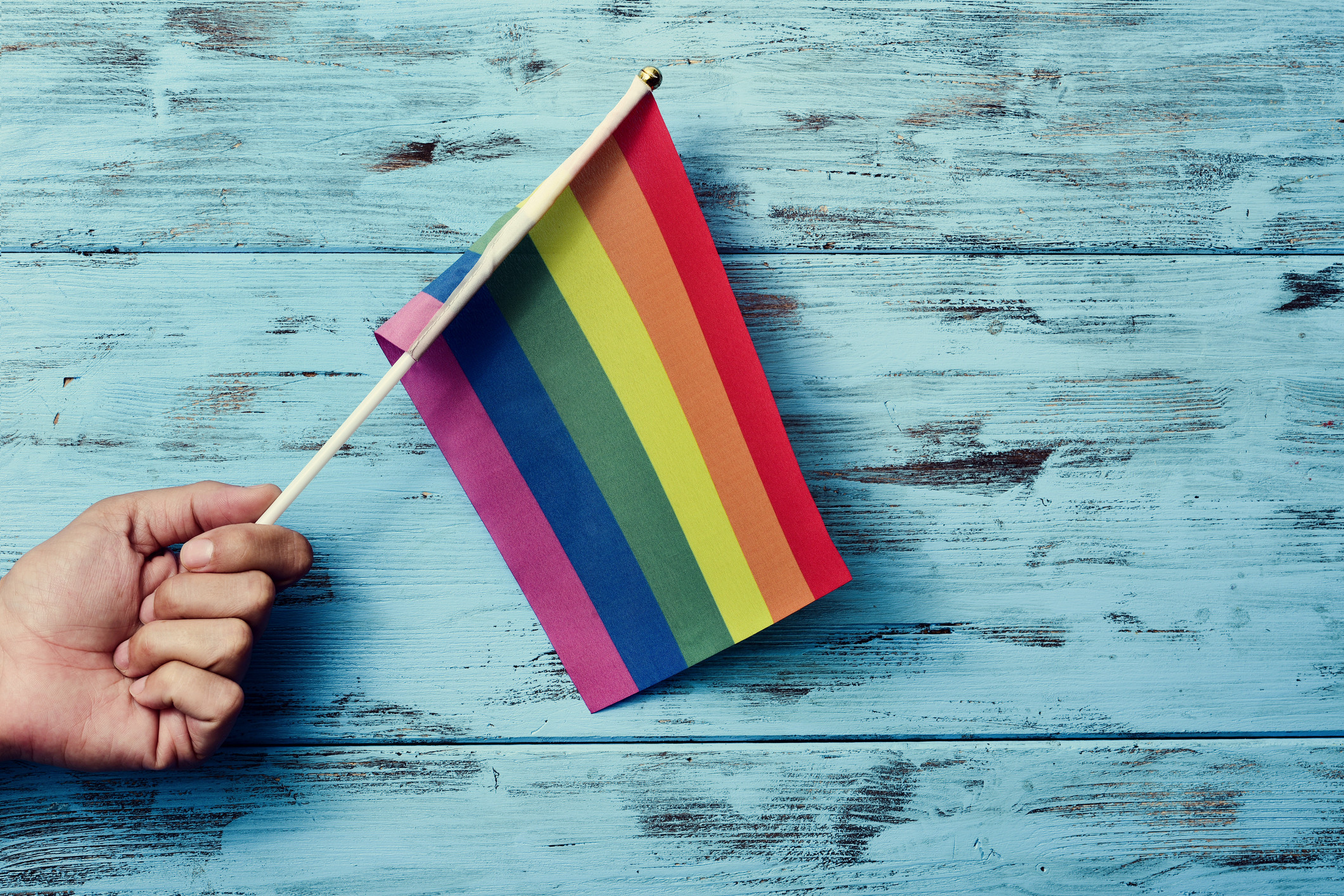 PGLE partners work together to:
Operationalize the five United Nations Standards of Conduct for Business Tackling Discrimination Against LGBTI People by providing a due-diligence framework, tools and resources for companies to advance and implement LGBTI inclusion globally (see here)

Provide a peer to peer learning platform connecting committed business leaders through the World Economic Forum in accelerating LGBTI workplace inclusion and promoting human rights for all

Share best practices and benchmarks to assist companies in meeting their commitments and responsibilities to global LGBTI equality.
Contact us to become a member or partner of the Forum.
Other cities falling in the BB to B bracket include Buenos Aires, Rome, Santiago, Singapore, Athens, Bangalore and Medellín. These cities and more are faced with a choice – to continue to build their strategy simply on economic competitiveness or to do so through a rainbow lens, ensuring their cities do better by their LGBT+ populations and hence do better overall.
When Pride events went virtual to keep people safe from COVID-19 – one of the positive outcomes was increased access and participation. Technology enabled this. Translating that into real-life when the world can meet again will be important and it will be those cities that combine their strategies on innovation and entrepreneurship with a commitment to LGBT+ inclusion that can do this. These are the cities of the future and let's make sure that future shines bright for everyone.