Japan was the first Asian economy to pursue technology and trade. Image: Unsplash
Previously, Deputy Head of Media at World Economic Forum. Executive Editor,
Fortune
Journalist, filmmaker and co-founder,
Bright Trip Inc.
Stay up to date:
Industry Strategy Meeting 2021
Figure 1. Global GDP, Asia versus rest of the world. Image: Financial Times, Stakeholder Capitalism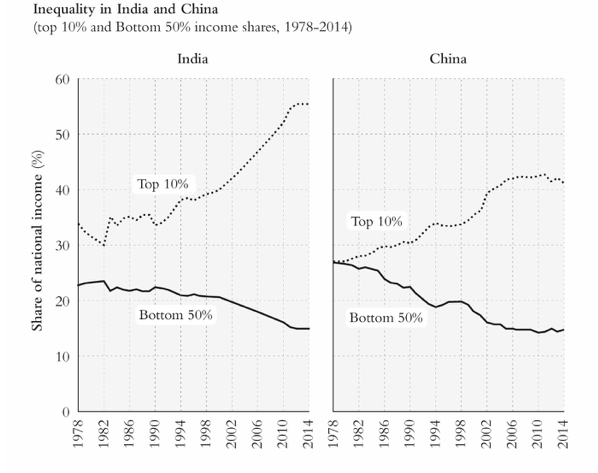 Figure 2. Income inequality in India and China. Image: World Inequality Database, Stakeholder Capitalism
Figure 3. Global CO2 Emissions by Region. Image: Our World in Data, Stakeholder Capitalism
Figure 4. The Elephant Graph shows the increase in global income has on average been dramatic, but equally dramatically uneven. Image: Branko Milanovic and Christoph Lakner, World Inequality Report, Stakeholder Capitalism
Figure 5. The Global Stakeholder Model. Image: Stakeholder Capitalism
Don't miss any update on this topic
Create a free account and access your personalized content collection with our latest publications and analyses.
Sign up for free
License and Republishing
World Economic Forum articles may be republished in accordance with the Creative Commons Attribution-NonCommercial-NoDerivatives 4.0 International Public License, and in accordance with our Terms of Use.
The views expressed in this article are those of the author alone and not the World Economic Forum.
Global Agenda
The Agenda
Weekly
A weekly update of the most important issues driving the global agenda
More on

Industry Strategy Meeting 2021

See all