This daily round-up brings you a selection of the latest news and updates on the COVID-19 coronavirus pandemic, as well as tips and tools to help you stay informed and protected.
Top stories: Germany launches week-long vaccination drive; US studies suggest vaccines hold strong against Delta variant; South Africa set to ease COVID-19 restrictions.
1. How COVID-19 is affecting the globe
Confirmed cases of COVID-19 have passed 224.6 million globally, according to Johns Hopkins University. The number of confirmed deaths stands at more than 4.63 million. More than 5.7 billion vaccination doses have been administered globally, according to Our World in Data.
New Zealand has extended a strict lockdown in Auckland for at least another week in an effort to prevent small clusters of COVID-19 from spreading further.
South Africa is set to ease its COVID-19 restrictions and shorten a nationwide curfew after a decline in infections.
2. Germany launches week-long vaccine push
German Chancellor Angela Merkel has called on residents to take advantage of a week-long COVID-19 vaccination campaign. Free jabs will be available at places such as shops, football grounds and mosques.
"Never was it simpler to get a vaccination. Never has it been quicker," Merkel said in her weekly podcast, adding people could from Monday get a dose without an appointment on public transport and at places of worship and sports facilities.
There are concerns that the country's vaccination rate of around 62% will not be enough to prevent a wave of infections over the winter.
"To get through autumn and winter, we must convince more people to get vaccinated," Merkel said. "I ask you: protect yourself and other people. Get vaccinated."
India's leading COVID-19 last-mile responders
Each of our Top 50 social enterprise last mile responders and multi-stakeholder initiatives is working across four priority areas of need: Prevention and protection; COVID-19 treatment and relief; inclusive vaccine access; and securing livelihoods. The list was curated jointly with regional hosts Catalyst 2030's NASE and Aavishkaar Group. Their profiles can be found on www.wef.ch/lastmiletop50india.
Top Last Mile Partnership Initiatives to collaborate with: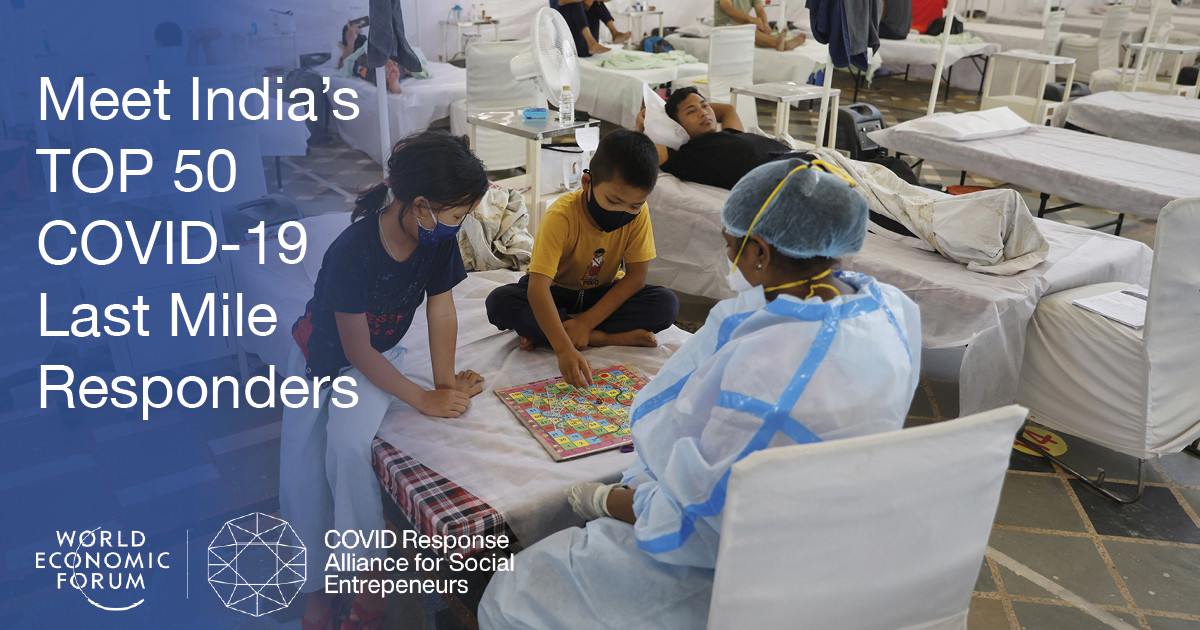 3. COVID-19 vaccines hold strong against Delta
However, the studies did suggest that protection appears to be waning among older populations - especially people aged 75 and above.
Data on hospitalization from nine US states during the period when Delta was the dominant variant showed that Moderna's COVID-19 vaccine was 95% effective at preventing hospitalization, compared with 80% for Pfizer and 60% for Johnson & Johnson.