3 ways businesses can support LGBTQ refugees in the workplace
LGBTQ refugees experience extreme discrimination, persecution and criminalization.

This Pride Month we shine a light on this marginalized group of people and celebrate their contribution to society.

Here are three ways businesses can make a difference and gain loyal employees in the process.
In 2010, Aram fled his homeland of Iran after facing threats of violence for being gay. After two years in Turkey, he resettled in Canada. It was the first time he felt he could be his true self.

Shortly after arriving in Canada, Aram was opening a bank account at TD Bank when he saw a rainbow flag proudly displayed inside the bank branch. The idea that a company would not only accept, but celebrate the LGBTQ community was completely new to Aram and it sparked his dream to work for the bank. Thanks to Aram's determination, supportive managers, and welcoming colleagues, he became an advisor at that very same branch. He is now on the corporate human resources team and has been working at TD for the past seven years.
Imagine if more big businesses served as advocates for LGBTQ refugees like Aram. Our workplaces would be more diverse, our communities would benefit, and our businesses would be better for it.

This Pride Month, we urge the business community to summon its spirit of humanity and champion LGBTQ refugees, who are among the most marginalized and vulnerable people in the LGBTQ community.
Over the last decade, the number of refugees worldwide has nearly doubled, becoming the greatest humanitarian crisis of our time. LGBTQ refugees are fleeing persecution and violence facing refugees across the world, like the war in Syria or deteriorating humanitarian conditions in Venezuela. But many are also leaving places where simply being members of the LGTBQ community puts them in danger of imprisonment, torture, or even death.
Consensual, same-sex relations are still criminalized in 68 countries around the world (see map below). In nine countries, these relationships are punishable by death. Even in countries where LGBTQ people are not explicitly targeted under the law, the LGBTQ community still faces stigma and persecution, with particular violence directed at the transgender community.

While the journey to leave their homes is often incredibly difficult and dangerous, the challenges for LGBTQ refugees don't stop there. When they finally make it to their new host countries, they face a number of hurdles when it comes to integrating into their new communities. Often arriving without any family members, LGBTQ refugees are more vulnerable to discrimination and isolation. They often find it more difficult to get a job, because of gaps in their resumes, because they are still learning the local language, or because they don't quite know how the local labour market works.
What is the Forum doing to boost inclusion for LGBTI people?
Discrimination based on sexual orientation and gender identity not only violates universal basic human rights, it also adversely impacts the long-term economic prospects of individuals, businesses and countries.
An initiative of the World Economic Forum, the Partnership for Global LGBTI Equality (PGLE) leverages the power of business to promote LGBTI equality and inclusion in the workplace and take wider responsibility not just for the impact they have on their employees lives but also on the broader communities in which they operate.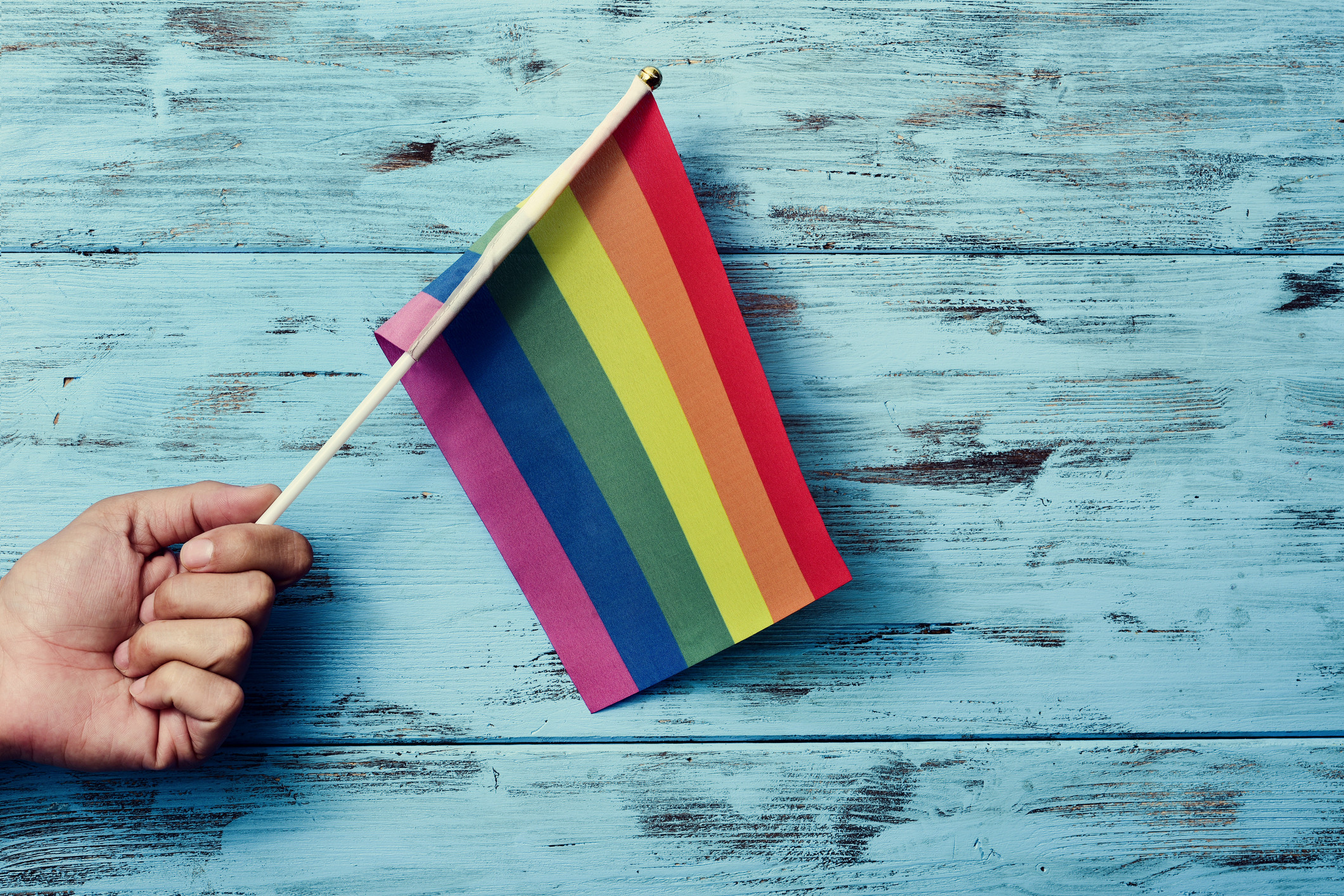 PGLE partners work together to:
Operationalize the five United Nations Standards of Conduct for Business Tackling Discrimination Against LGBTI People by providing a due-diligence framework, tools and resources for companies to advance and implement LGBTI inclusion globally (see here)

Provide a peer to peer learning platform connecting committed business leaders through the World Economic Forum in accelerating LGBTI workplace inclusion and promoting human rights for all

Share best practices and benchmarks to assist companies in meeting their commitments and responsibilities to global LGBTI equality.
Contact us to become a member or partner of the Forum.
Despite facing all of these hardships, LGBTQ refugees are eager to give back to their new communities – they just need an opportunity to do so. And, while LGBTQ refugees have no choice other than to start over, business leaders do have a choice: to embrace them as human beings, invest in their careers, and empower them to thrive in our workplaces.
As a Turkish immigrant who has hired refugees into his own business, and as a Liberian refugee who has dedicated his career to fighting for the rights of LGBTQ people, this Pride Month we call on businesses to "walk the talk" and take action to support LGBTQ refugees. Here are three ways your business can make a difference:
1. Get your LGBTQ employees and their allies to mentor LGBTQ refugees
A low-cost, but incredibly effective action is starting a mentorship programme where your employees can act as mentors to LGBTQ refugees and help them restart their careers. The Human Rights Campaign Foundation and the Tent Partnership for Refugees have launched a mentorship programme across Canada, Mexico, and the US, where over 20 companies have collectively committed to mentor over 1,250 LGBTQ refugees over the next three years. LGBTQ employees and allies from companies like Chobani, IBM, and Under Armor are mentoring LGBTQ refugees on topics like resume writing, job interviews, and networking to help them find jobs.
2. Hire LGBTQ refugees into your workforce
Once a refugee gets a job, that's the moment they stop being a refugee – it helps them forge friendships, build a social network, and make a living. Businesses like yours can take mentorship one step further and hire LGBTQ refugees into your workforce. For years, Chobani has been hiring refugees and has had an amazing experience – these employees have made an invaluable contribution to the business. They bring incredible resilience, innovative thinking, and loyalty to the job every day.
3. Raise the voices of LBGTQ refugees
Many LGBTQ refugees have had to silence their own voices out of fear of persecution. But you can use your company's reach and influence to put LGBTQ refugees on your consumers' radar. Advocating for this group brings attention to the issue and mobilizes others to support LGBTQ refugees.
So many companies are already investing in making sure that their employees and consumers feel represented, seen, and heard during this Pride Month. We're so proud of these businesses for pushing our humanity forward by using their voice to make a difference. Today, we ask you to join us in showing up in solidarity with LGBTQ refugees. This will not only bring so much to your business and your community, it will also transform lives.