COVID-19: What you need to know about the coronavirus pandemic on 20 November
This daily round-up brings you a selection of the latest news and updates on the COVID-19 coronavirus pandemic, as well as tips and tools to help you stay informed and protected.
Top stories: India passes 9 million confirmed cases; Grim milestone in Mexico; new restrictions in the United States.
1. How COVID-19 is affecting the globe
South Australia's six-day lockdown will end early on Saturday. The lockdown was triggered by a man who tested positive and a lied to contact tracers about the circumstances, authorities said today.
California and Ohio have both ordered nightly curfews in an attempt to slow a coronavirus surge, both running from 10pm to 5 am.
The G20 must help close a funding gap to buy vaccines, drugs and tests to fight the COVID-19 pandemic, a letter from South Africa's president, Norway's prime minister and the heads of the World Health Organization and European Commission have said.
What is the World Economic Forum doing to manage emerging risks from COVID-19?
The first global pandemic in more than 100 years, COVID-19 has spread throughout the world at an unprecedented speed. At the time of writing, 4.5 million cases have been confirmed and more than 300,000 people have died due to the virus.
As countries seek to recover, some of the more long-term economic, business, environmental, societal and technological challenges and opportunities are just beginning to become visible.
To help all stakeholders – communities, governments, businesses and individuals understand the emerging risks and follow-on effects generated by the impact of the coronavirus pandemic, the World Economic Forum, in collaboration with Marsh and McLennan and Zurich Insurance Group, has launched its COVID-19 Risks Outlook: A Preliminary Mapping and its Implications - a companion for decision-makers, building on the Forum's annual Global Risks Report.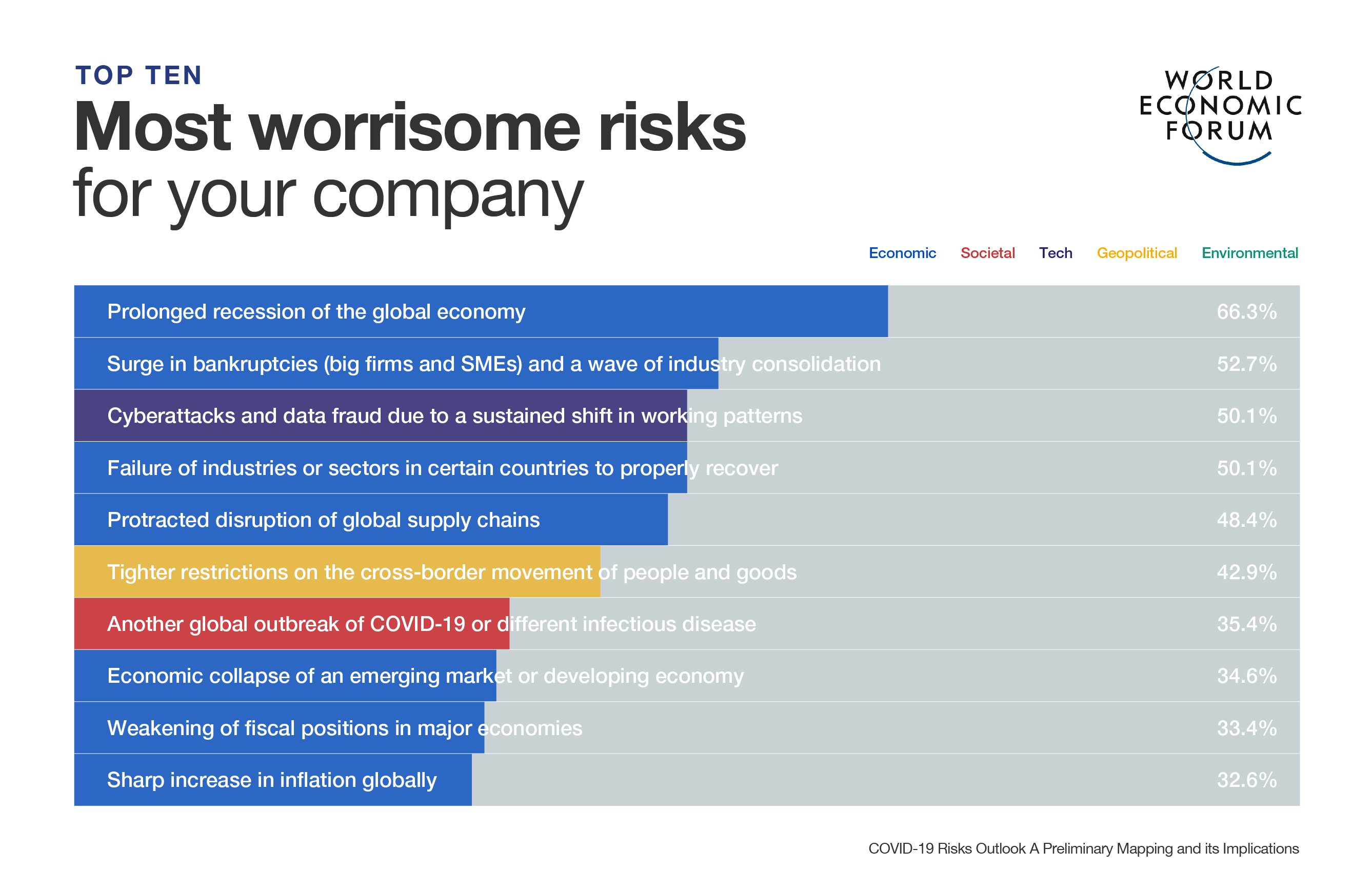 2. India's confirmed cases pass 9 million
Recorded deaths stand at 132,162, behind the US and Brazil.
Officials are warning that the country could see another spike after recent Diwali celebrations.
3. Mexico passes 100,000 deaths
It comes just days after the country crossed 1 million confirmed cases.
"Mexican society had no prior antecedent of an acute, infectious disease that could cause such rapid spread and affect the lives of so many," Hugo López-Gatell, the public face of the government's efforts to contain the virus, told reporters.
The government has said the confirmed count is probably only a fraction of the real death total.