This country came up with 5 novel ideas to tackle the pandemic
Estonia launched a hackathon in March, to generate ideas to tackle the pandemic.
It was organized in a matter of hours and went global, attracting participants from 20 nations.
Winning entries include a simple ventilator and an interactive volunteer database.
Estonia is one of the most digitally advanced countries in the world.
Hack the Crisis was launched in March, just hours after the country declared a state of emergency and closed its borders. But the virtual event attracted a truly global line-up of participants, with people joining in from more than 20 countries and across 14 timezones.
Estonian President Kersti Kaljulaid said the hackathon embodied the spirit of Estonians who like to stay calm and tackle a problem head on. "This is a genuine example of an initiative that leads people to look for solutions to the challenges we face," she said.
What is the World Economic Forum doing to manage emerging risks from COVID-19?
The first global pandemic in more than 100 years, COVID-19 has spread throughout the world at an unprecedented speed. At the time of writing, 4.5 million cases have been confirmed and more than 300,000 people have died due to the virus.
As countries seek to recover, some of the more long-term economic, business, environmental, societal and technological challenges and opportunities are just beginning to become visible.
To help all stakeholders – communities, governments, businesses and individuals understand the emerging risks and follow-on effects generated by the impact of the coronavirus pandemic, the World Economic Forum, in collaboration with Marsh and McLennan and Zurich Insurance Group, has launched its COVID-19 Risks Outlook: A Preliminary Mapping and its Implications - a companion for decision-makers, building on the Forum's annual Global Risks Report.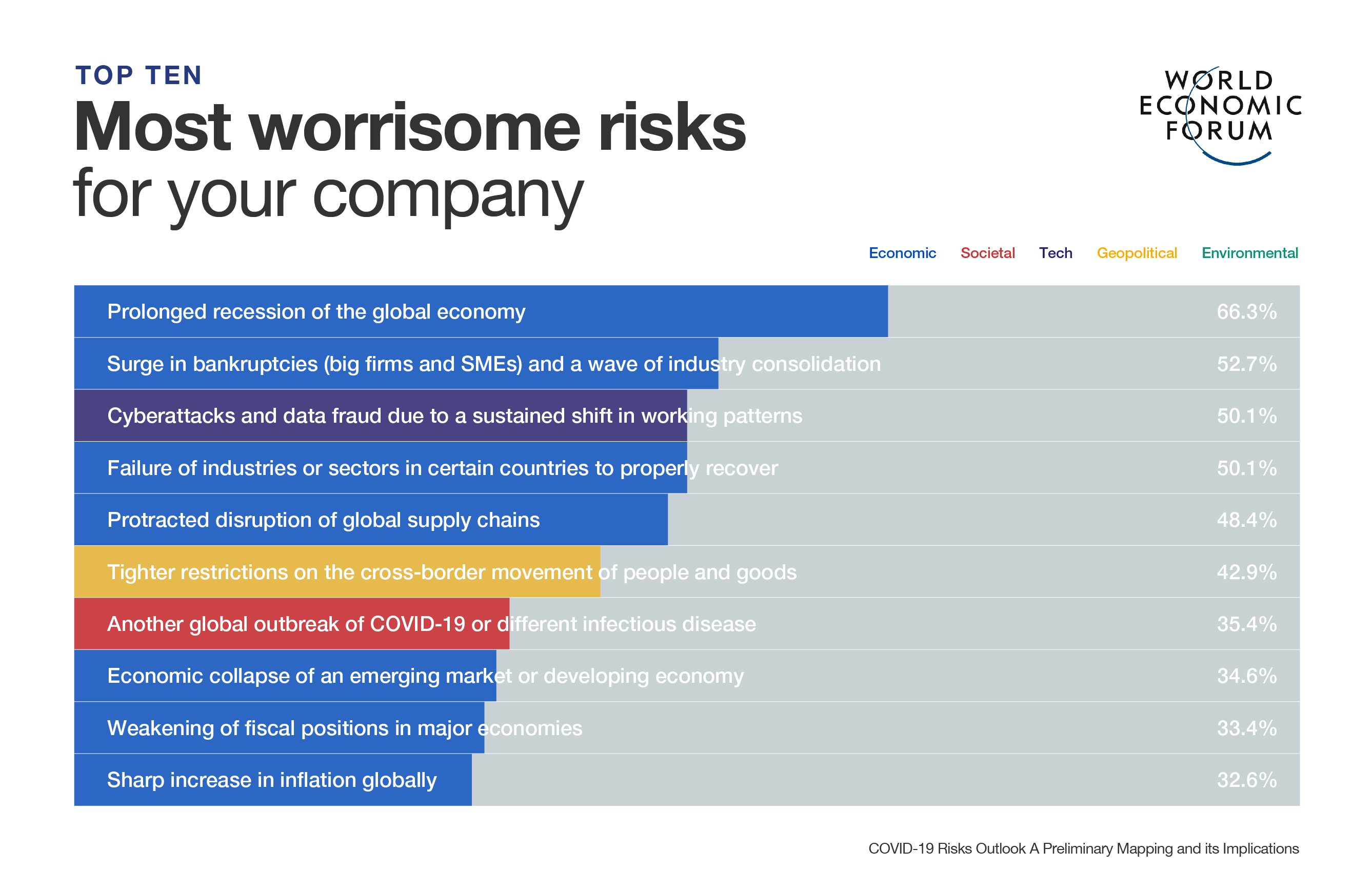 Estonia was named Europe's most entrepreneurial country by the World Economic Forum in its report, Europe's Hidden Entrepreneurs, which said that entrepreneurship is a key driver of the Fourth Industrial Revolution.