Pride in a time of COVID-19 should embrace a wider solidarity
• The coronavirus outbreak has been a time of regression for LGBTQI rights.
• June's Pride celebrations are a chance to reassert solidarity in the face of oppression and harassment.
• The #ShapePRIDE2020 hashtag is an opportunity to amplify Pride's reach.

Today, 73 countries criminalize LGBTQI people for being who they are. Twelve countries still impose the death penalty as punishment for private, consensual, same-sex sexual activity. Even in countries where LGBTQI rights are guaranteed, these minorities are disproportionately targeted and victimized, especially in times of outbreaks and pandemics.

The celebration of Pride in several cities takes place in the month of June to recognize LGBTQI history and the progress made towards equality. Due to COVID-19, many annual Pride events and festivals have been cancelled. Beyond the festivities, the significance of Pride is to promote the visibility of LGBTQI people; provide an opportunity to break stereotypes; and show support to family and friends who are queer.
For some people, Pride is also a protest as people get to march against the continued injustices that LGBTQI people face in the world. Because sexual minorities are still heavily marginalized in many countries, Pride is also a time for activism; a time to support LGBTQI businesses and families; and a time to celebrate queer lives in a world where it is still challenging for people to be different.
In Uganda, 20 LGBTQI people were arrested in a raid on a shelter, which police authorities claimed was due to their disobeying social-distancing procedures. In the Philippines, three LGBTQI people were among a group who were publicly humiliated as punishment for breaking the curfew. After some records of the incident went viral online, a police chief was forced to apologize for singling out the LGBTQI group members, and asking them to dance and kiss each other. Things have also been difficult for LGBTQI asylum seekers, with the increase in arrests and threatened deportation frustrating LGBTQI refugees. One gay refugee committed suicide outside the UN agency office in Kenya.
So many abuses on LGBTQI persons in this time of COVID-19 are going unnoticed. For example, the ways that some governments are now using contact tracing apps and internet-based technologies to monitor movements during lockdowns is posing a threat to the privacy and confidentiality of LGBTQI individuals – especially those living under repressive regimes who risk being targeted, outed and penalized for being queer.
Even within private spaces, self-isolation and physical distancing measures can be particularly challenging, and even dangerous, for LGBTQI people who are sheltering in homes with unaccepting family members. Without the ability to report cases of abuse to the authorities due to fear of incarceration or other repercussions, some LGBTQI people may also suffer in silence when they face domestic violence. NGOs are now reporting a spike in mental health challenges among LGBTQI people, stating increased levels of depression, anxiety and suicidal ideas.
COVID-19 disproportionately impacts marginalized communities who face oppression and are denied equitable access to resources – blacks, indigenous people, people of colour, people living with disabilities, migrants, refugees and LGBTQI people. This reality firmly underlines the absolute necessity of expressing solidarity with one another.
For such a time as this, Pride will hardly be a celebration for LGBTQI people and communities. But with many Pride events cancelled due to COVID-19, the significance of Pride cannot be cancelled. Pride is a feeling, a culture, a recognition of dignity and equality. It is not confined to an event or a city. COVID-19 therefore provides an opportunity to reimagine its position in our global society.
What is the Forum doing to boost inclusion for LGBTI people?
Discrimination based on sexual orientation and gender identity not only violates universal basic human rights, it also adversely impacts the long-term economic prospects of individuals, businesses and countries.
An initiative of the World Economic Forum, the Partnership for Global LGBTI Equality (PGLE) leverages the power of business to promote LGBTI equality and inclusion in the workplace and take wider responsibility not just for the impact they have on their employees lives but also on the broader communities in which they operate.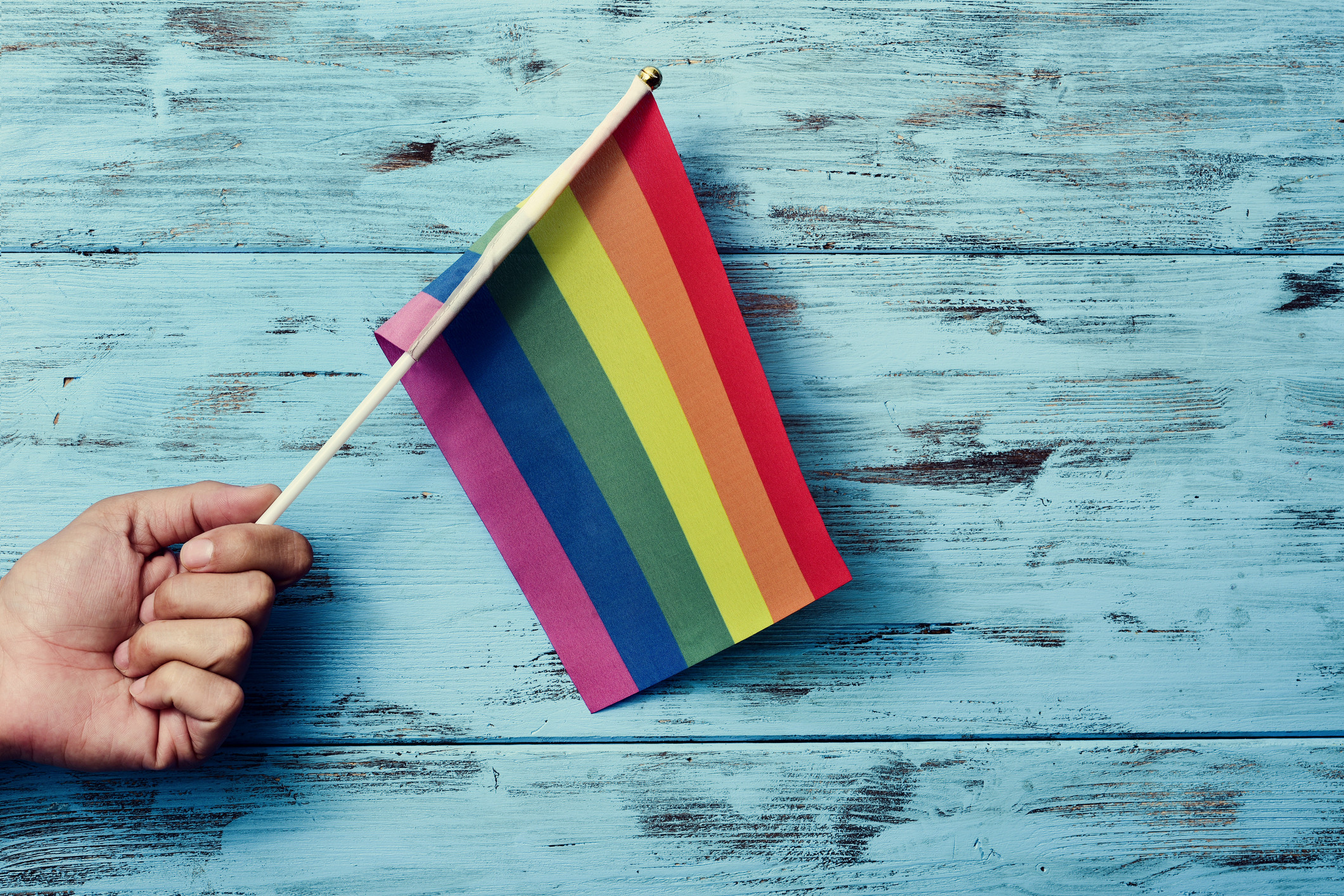 PGLE partners work together to:
Operationalize the five United Nations Standards of Conduct for Business Tackling Discrimination Against LGBTI People by providing a due-diligence framework, tools and resources for companies to advance and implement LGBTI inclusion globally (see here)

Provide a peer to peer learning platform connecting committed business leaders through the World Economic Forum in accelerating LGBTI workplace inclusion and promoting human rights for all

Share best practices and benchmarks to assist companies in meeting their commitments and responsibilities to global LGBTI equality.
Contact us to become a member or partner of the Forum.
This is why, for the first time ever, some members of the World Economic Forum - among them Young Global Leaders, Global Shapers and their allies - are going to show solidarity with LGBTQI people across the world and demonstrate that Pride cannot be erased or rendered invisible by COVID-19. Using the hashtag #ShapePRIDE, they will connect with each other digitally, and will share Pride pictures on social media to show solidarity with LGBTQI people and communities in the month of June, as they #ShapePRIDE during this time of COVID-19.