Ipsos surveyed adults in 29 countries on how they see higher education being delivered in five years' time.
The majority think the split between online and in-person learning that's come about during the COVID-19 pandemic is here to stay.
Respondents in China and Japan were most likely to see higher education being delivered mainly in person.
Just over half of the adults surveyed believe in-person learning is worth its cost.
In 2025, higher education will be a hybrid of in-person and online learning, according to a new Ipsos survey for the World Economic Forum.
As a second wave of COVID-19 saw cases resurging across the globe in October, more than 27,500 adults in 29 countries were asked how they saw higher education being conducted in their country, five years from now.
Almost three-quarters (72%) of respondents said higher education in their country would be conducted online at least as much as in person, if not more.
The pandemic saw as many as 1.3 billion learners affected this year, as schools and universities were forced to close, and adopt 'blended' learning strategies, which mixes online with face-to-face teaching.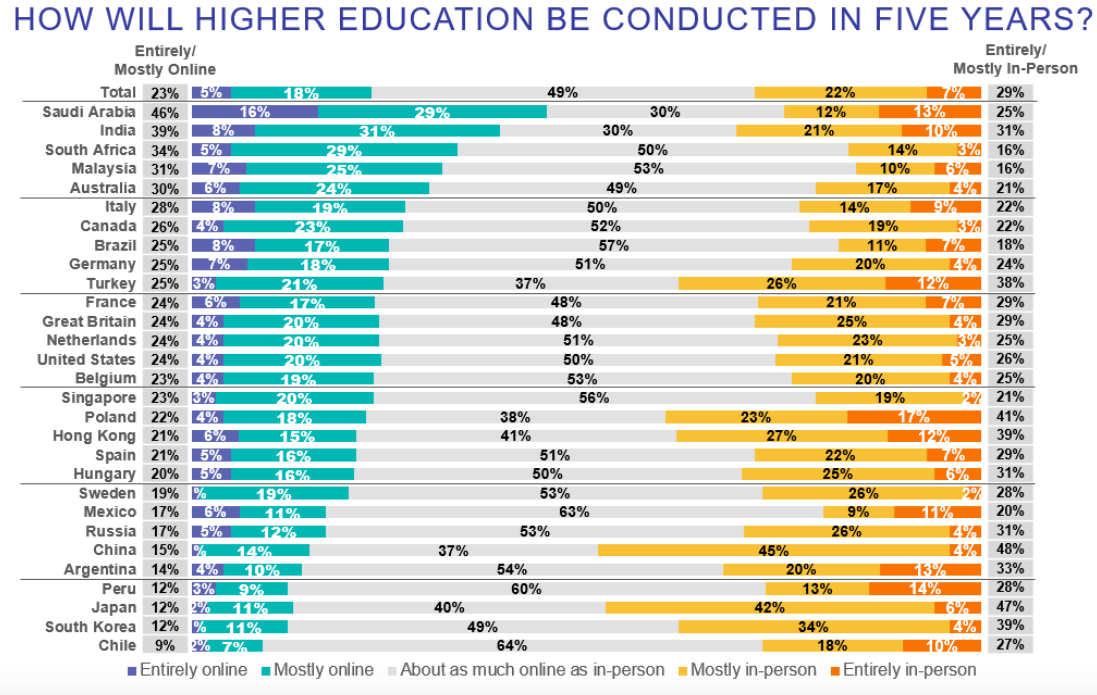 One in four adults surveyed (23%) believe higher education will move mostly online, while around half (49%) think it will be split between in-person and online. Only 29% think it will be delivered only or mostly in-person.
But only a third of adults in India (31%), where cases have been the second highest in the world, and less than a fifth of adults in Brazil (18%), third highest for cases, agree higher education will be face-to-face.
The survey also found divergent views about the cost of in-person higher education.
On average, across the 29 countries, just over half (53%) agree that in-person higher education is worth its cost, compared to just over a third (36%) who disagree.
What is the World Economic Forum doing to manage emerging risks from COVID-19?
The first global pandemic in more than 100 years, COVID-19 has spread throughout the world at an unprecedented speed. At the time of writing, 4.5 million cases have been confirmed and more than 300,000 people have died due to the virus.
As countries seek to recover, some of the more long-term economic, business, environmental, societal and technological challenges and opportunities are just beginning to become visible.
To help all stakeholders – communities, governments, businesses and individuals understand the emerging risks and follow-on effects generated by the impact of the coronavirus pandemic, the World Economic Forum, in collaboration with Marsh and McLennan and Zurich Insurance Group, has launched its COVID-19 Risks Outlook: A Preliminary Mapping and its Implications - a companion for decision-makers, building on the Forum's annual Global Risks Report.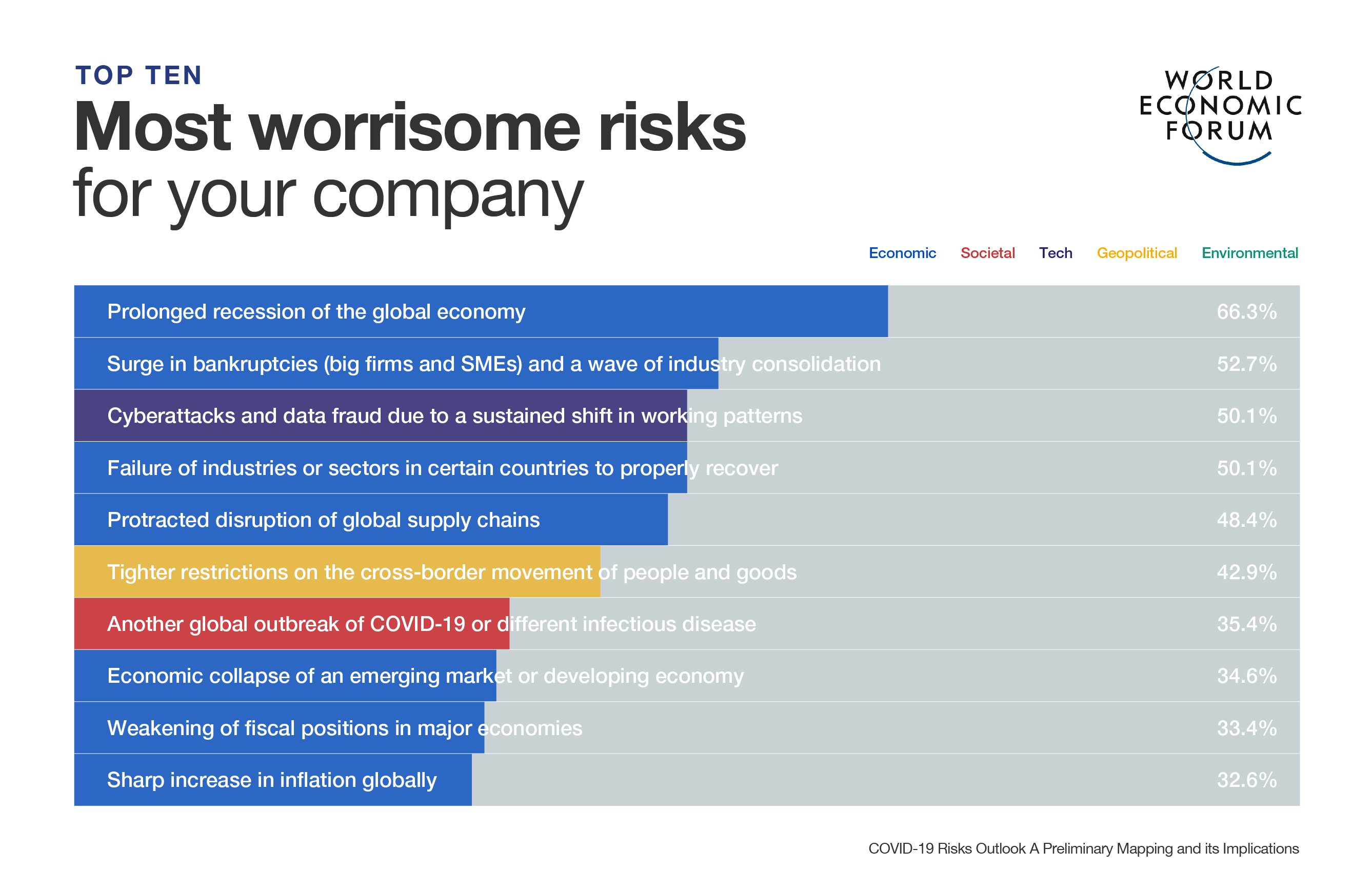 China (81%), Sweden (78%), Saudi Arabia (69%), India (68%), the Netherlands (64%), Malaysia (63%), Singapore (62%), and Germany (61%) were most in agreement.
While in Chile (59%), Italy (57%), Russia (51%), Brazil (51%), and South Korea (51%), more than half of adults surveyed think in-person higher education is not worth its cost.
Globally, men, adults aged 50-74 (55%) and, most of all, those with a university degree (59%) are especially likely to agree that in-person higher education in their country is worth the cost.