COVID-19 has had a dramatic effect on how higher education institutions provide their teaching. Image: REUTERS/Lee Smith
Stay up to date:
Education, Skills and Learning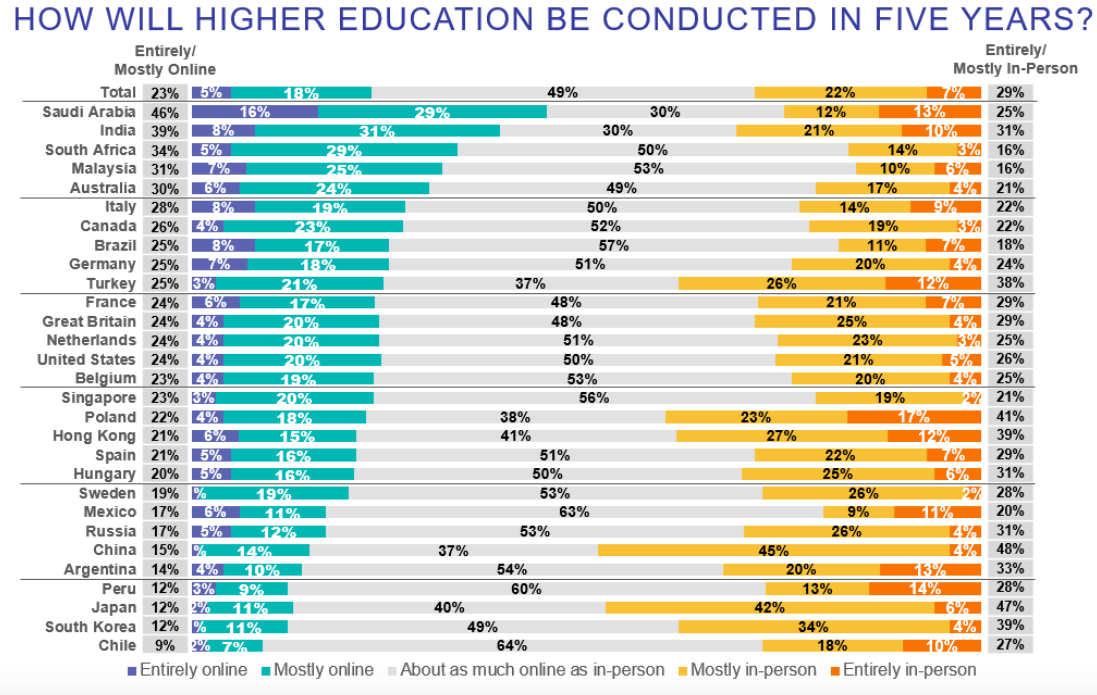 Higher education could change a lot in the next few years. Image: Ipsos/WEF
Is in-person higher education value for money? Image: Ipsos/WEF
Discover
What is the World Economic Forum doing to manage emerging risks from COVID-19?
License and Republishing
World Economic Forum articles may be republished in accordance with the Creative Commons Attribution-NonCommercial-NoDerivatives 4.0 International Public License, and in accordance with our Terms of Use.
The views expressed in this article are those of the author alone and not the World Economic Forum.
Global Agenda
The Agenda
Weekly
A weekly update of the most important issues driving the global agenda
Subscribe
You can unsubscribe at any time using the link in our emails. For more details, review our privacy policy.
More on

Education, Skills and Learning

See all