Since 2019, 27 economies have improved women's economic inclusion across all areas and amended laws to improve gender equality.
The largest area of reform involved improving laws affecting women's pay.
However, work still needs to be done to increase equality, particularly in the area of parenthood legislation.
Despite the COVID-19 pandemic, 27 economies in all regions and income groups enacted reforms to remove obstacles to women's economic inclusion across all areas and increased good practices in legislation since 2019, according to the World Bank's Women, Business and the Law 2021. The greatest number of reforms introduced or amended laws affecting pay and parenthood.
Most reforms were implemented in laws affecting women's pay.
Bahrain, Montenegro, Saudi Arabia, and Vietnam eliminated restrictions on women's employment in jobs previously deemed dangerous for women. Montenegro and Saudi Arabia also eliminated all restrictions on women's employment in industrial jobs such as mining, construction, manufacturing, and the water sector, setting men and women on equal terms in choice of employment opportunities. Costa Rica and Saudi Arabia lifted bans on women's night work.
The Marshall Islands, New Zealand, and the United Arab Emirates reformed their laws to introduce legislation mandating equal remuneration for men and women who perform work of equal value.
More than two thirds of economies can improve legislation affecting women's remuneration
This chart depicts the evolution of regional scores for the Pay indicator over the past 51 years. A score of less than 100 indicates the existence of restrictive laws and regulations affecting a woman's ability to earn equal pay for work of equal value, and her ability to work in the same sectors and industries as men.
To see the full animated graph, click here.
Reforms related to parental leave and marriage remain high on economies' agendas
What's the World Economic Forum doing about diversity, equity and inclusion?
The COVID-19 pandemic and recent social and political unrest have created a profound sense of urgency for companies to actively work to tackle inequity.
The Forum's work on Diversity, Equality, Inclusion and Social Justice is driven by the New Economy and Society Platform, which is focused on building prosperous, inclusive and just economies and societies. In addition to its work on economic growth, revival and transformation, work, wages and job creation, and education, skills and learning, the Platform takes an integrated and holistic approach to diversity, equity, inclusion and social justice, and aims to tackle exclusion, bias and discrimination related to race, gender, ability, sexual orientation and all other forms of human diversity.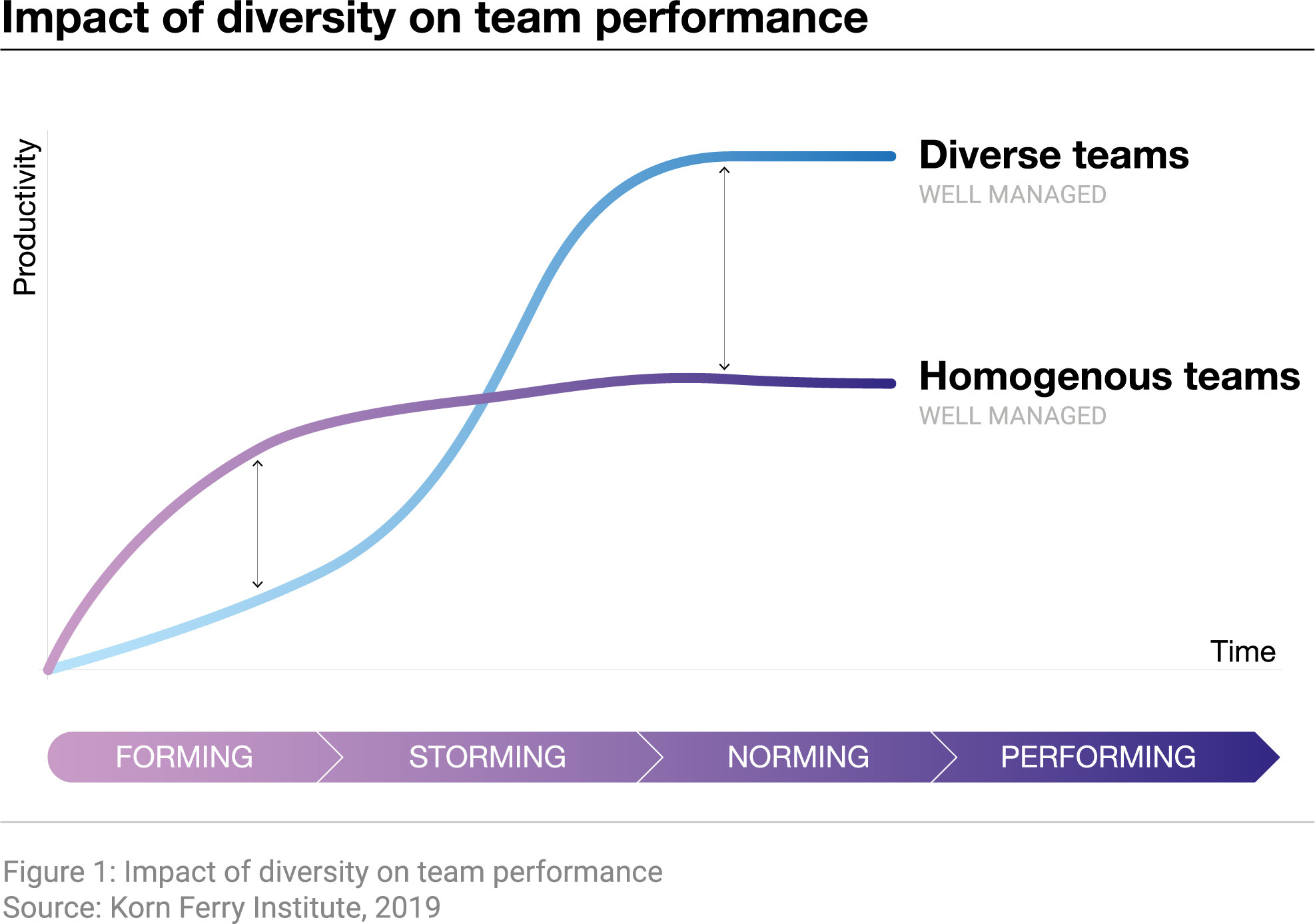 The Platform produces data, standards and insights, such as the Global Gender Gap Report and the Diversity, Equity and Inclusion 4.0 Toolkit, and drives or supports action initiatives, such as Partnering for Racial Justice in Business, The Valuable 500 – Closing the Disability Inclusion Gap, Hardwiring Gender Parity in the Future of Work, Closing the Gender Gap Country Accelerators, the Partnership for Global LGBTI Equality, the Community of Chief Diversity and Inclusion Officers and the Global Future Council on Equity and Social Justice.
In the last 50 years, most progress has been made on the parenthood indicator; however, much more needs to be done.
This chart depicts the evolution of regional scores for the Parenthood indicator over the past 51 years, which includes laws on maternity, paternity, parental leave and dismissal of pregnant workers.
To see the full animated graph, click here.
Despite this progress, the report notes that parenthood is the area that leaves the most room for improvement globally. This includes paid parental leave, whether benefits are administered by the government, and whether the dismissal of pregnant women is prohibited. Reforms are also needed to address the restrictions women face in the type of jobs, tasks, and hours they can work, segregating them into lower-paid jobs. And in 100 economies, laws do not mandate that men and women be paid the same for equally valued jobs.