This daily round-up brings you a selection of the latest news updates on the COVID-19 coronavirus pandemic, as well as tips and tools to help you stay informed and protected.
Top stories: Remdesivir handed out in Korea, manufacturing boost in Asia, and US cases hit new record high.
1. How COVID-19 is affecting the globe
2. Cases in the US hit a new record high
Total confirmed cases in the country are more than 2.6 million, with more than 127,000 deaths, according to Johns Hopkins University.
The country's top infectious disease expert Dr Anthony Fauci warned cases could more than double to 100,000 a day if current outbreaks were not contained. He said cases surging in the south and west put the whole country "at risk".
Single-day highs were announced by officials in eight states: Alaska, Arizona, California, Georgia, Idaho, Oklahoma, South Carolina and Texas.
3. WHO Western Pacific lead: 'We must stay vigilant'
The World Health Organization Regional Director for the Western Pacific, Dr. Takeshi Kasai, has warned against complacency in the region, and is calling on countries to stay vigilant.
Dr Kasai said most countries in Asia-Pacific are seeing case numbers of COVID-19 stabilizing or declining. Most Pacific islands have yet to report a case.
"The impact has been huge for societies, families and economies. People are anxious and fatigued, but there is no room for complacency, and plenty of space for the virus to spread. No country is safe. We must keep preparing for the possibility of large-scale transmission."
What is the World Economic Forum doing to manage emerging risks from COVID-19?
The first global pandemic in more than 100 years, COVID-19 has spread throughout the world at an unprecedented speed. At the time of writing, 4.5 million cases have been confirmed and more than 300,000 people have died due to the virus.
As countries seek to recover, some of the more long-term economic, business, environmental, societal and technological challenges and opportunities are just beginning to become visible.
To help all stakeholders – communities, governments, businesses and individuals understand the emerging risks and follow-on effects generated by the impact of the coronavirus pandemic, the World Economic Forum, in collaboration with Marsh and McLennan and Zurich Insurance Group, has launched its COVID-19 Risks Outlook: A Preliminary Mapping and its Implications - a companion for decision-makers, building on the Forum's annual Global Risks Report.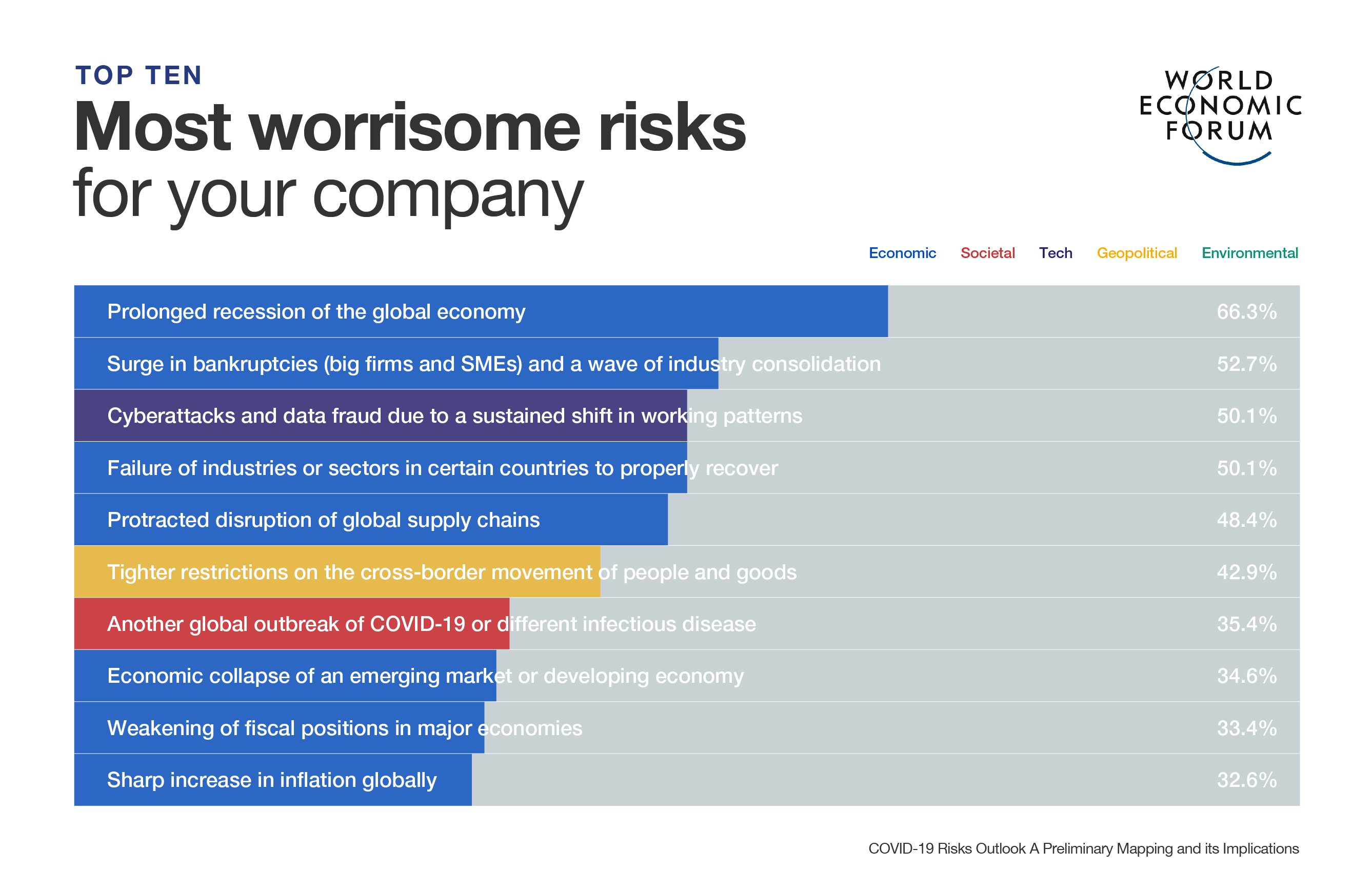 He said the world would have to get used to living with the virus and sharing what works in terms of effective responses, and that the pandemic could be a turning point for global healthcare.
"The new normal is where health is recognized as an investment, inequalities are minimized," he said. "This new future is the dividend of COVID-19. We are at a decisive moment and must stay vigilant."
On the new influenza virus discovered in China, Dr Kasai said there's not enough information about it yet, but the WHO are doing a proper risk assessment.
The COVID-19 response can be good preparedness for a possible new pandemic, he said.