Diversity and inclusion are often seen as a challenge to be solved.
The truth is that they can be part of the solution to some of our most pressing problems.
From storytelling to agile governance, here are five examples.
The phrase 'same storm, different boats' is a good way to describe the uneven impacts of COVID-19. However, amongst the very real challenges facing humanity lies an opportunity to 'build back better'. The 'new normal' is an emblematic representation of this philosophy.
With the world having changed beyond recognition for many people, however, this phrase may sit uncomfortably. Many people feel that 'normality' is not serving them. But although our current systems of governance are often inadequate and exclusionary, there are also reasons to be cheerful. For too long, diversity and inclusion has been presented as a challenge to be 'solved'. Looking beyond the doom and gloom, we can envisage a world in which diversity is the solution to the world's most pressing problems – from climate change to COVID-19.
1. Levelling-up unequal outcomes
If we truly want to 'level-up' and reduce inequality, then we must ensure that people from underrepresented backgrounds have a seat at the table. Perhaps we can learn from the research conducted on 194 countries that found that 19 women heads of state acted "more quickly and decisively" to save lives, leading to "significantly better" outcomes.
2. Storytelling begets action
The collective sigh at the phrase "we're following the science" is almost deafening. In turbulent times, logic alone will not galvanise a nation to come together and tackle global challenges. The great movements of social change were not defined by "I have a logical argument", but by "I have a dream". Emotions and stories are what prompt action. Good storytelling requires people with lived experience and relatable situations. Take the Manchester United player Marcus Rashford, for example, whose own experiences of using a food voucher scheme as a child helped convince the UK government to pay an extra £120m to extend free school meal vouchers across the six weeks of the summer holidays.
3. Mutant algorithms: knowledge is [not] power
In 2019, a British 18-year old named Jessica Johnson won a prize for a short story about an algorithm that downgrades the exam results of pupils from disadvantaged backgrounds. What she thought was a dystopian fantasy, however, turned out to be non-fiction. Johnson was one of many UK pupils whose offer of a university place was withdrawn when their predicted exam grades were downgraded by a computer, after COVID-19 had put a stop to their exams – and, just as in her story, it turned out that students from disadvantaged backgrounds were more likely to have had their grades lowered.
Johnson's grade and university place were eventually restored, as they were for thousands of other students – but it took the raised voices and collective experiences of these young people to successfully argue that what appeared to be state-sponsored reinforcement of inequality in educational attainment was, according to one teachers' union, "utterly unfair and unfathomable".
The four nations of the UK have not always been in perfect alignment in their response to the pandemic. The plight of UK holidaymakers perfectly illustrates this. Take arrivals from Greece at the time of writing; if resident in England or Northern Ireland then no quarantine is required, but if the returning sunseeker lives in Scotland then they are required to quarantine for 14 days. Clearly, confusion cultivates contagion. COVID-19 has highlighted more than ever the need for a systems approach to multi-stakeholder cooperation. This must include a willingness to bring stakeholders together for the greater good, because in this instance our collective endeavours are more valuable than the sum of their parts alone.
5. Cultivating curiosity through agile governance
Politicians have frequently been accused of making U-turns during the pandemic, as if that was always a bad thing. This notion that politicians cannot be wrong is unhelpful. In the search for a cure for COVID-19 and an optimal response to it impacts, a relentless and childlike approach to experimentation is required. This must, of course, be coupled with an acceptance of ambiguity and a tolerance for imperfection. Assuming that our elected decision-makers are impervious to behavioural biases is unhelpful, to say the least. As humans we are not immune to the ills of cognitive biases and heuristic shortcuts when problem solving. However, diversity – specifically, diversity of thought – allows us to draw on the collective experience of a wide range of people to reduce the risk of groupthink and drive innovation.
What's the World Economic Forum doing about diversity, equity and inclusion?
The COVID-19 pandemic and recent social and political unrest have created a profound sense of urgency for companies to actively work to tackle inequity.
The Forum's work on Diversity, Equality, Inclusion and Social Justice is driven by the New Economy and Society Platform, which is focused on building prosperous, inclusive and just economies and societies. In addition to its work on economic growth, revival and transformation, work, wages and job creation, and education, skills and learning, the Platform takes an integrated and holistic approach to diversity, equity, inclusion and social justice, and aims to tackle exclusion, bias and discrimination related to race, gender, ability, sexual orientation and all other forms of human diversity.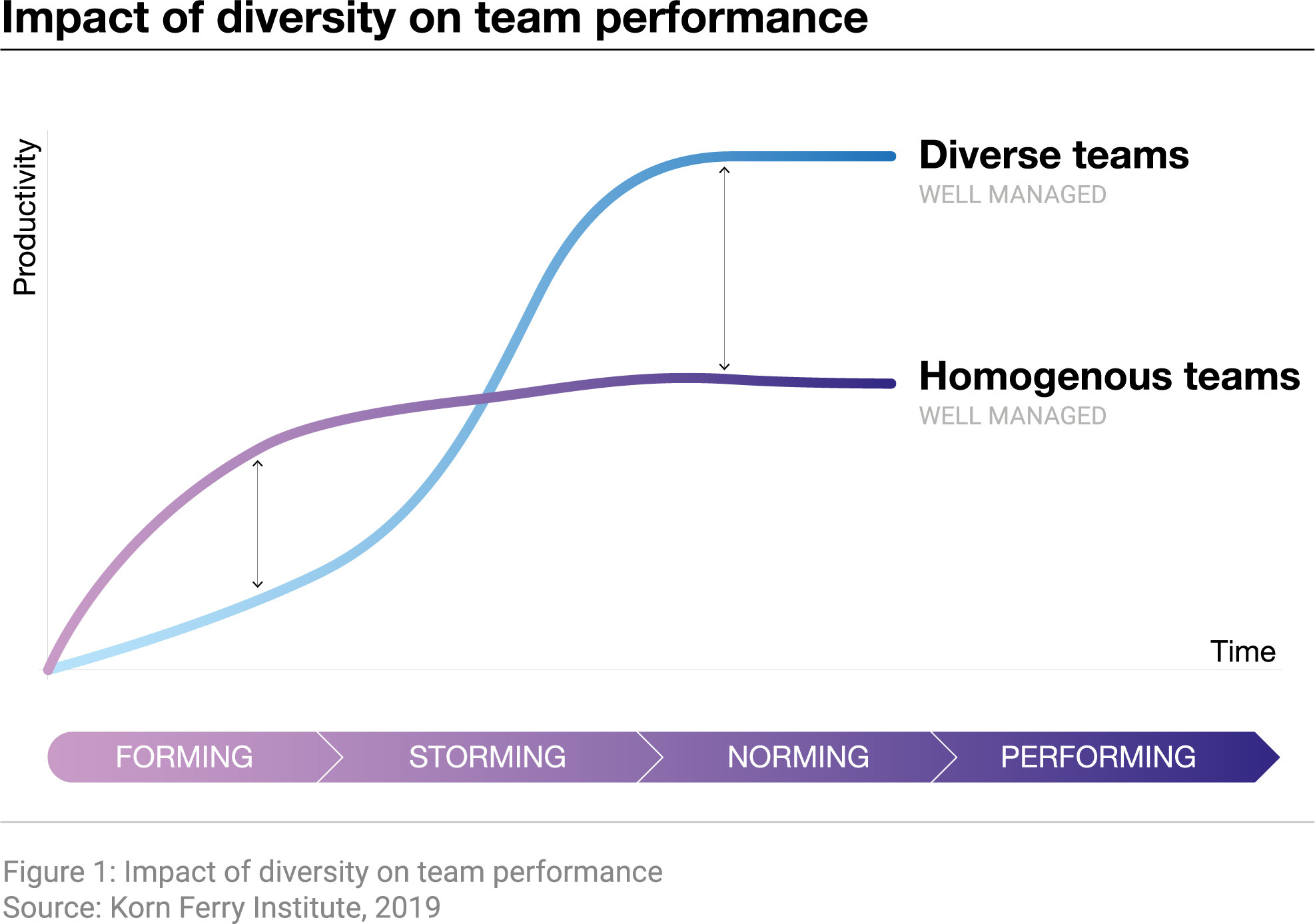 The Platform produces data, standards and insights, such as the Global Gender Gap Report and the Diversity, Equity and Inclusion 4.0 Toolkit, and drives or supports action initiatives, such as Partnering for Racial Justice in Business, The Valuable 500 – Closing the Disability Inclusion Gap, Hardwiring Gender Parity in the Future of Work, Closing the Gender Gap Country Accelerators, the Partnership for Global LGBTI Equality, the Community of Chief Diversity and Inclusion Officers and the Global Future Council on Equity and Social Justice.
Our challenges are interconnected – and that means our solutions must be interconnected, too. Looking beyond this pandemic, young people not only stand to lose the most – they also have the most to gain. It is time we looked beyond the 'diversity problem', and saw it instead as the cure.