• Rainbow campaigns are only the first step in private-sector support of LGBTI equality.
• Global corporate influence could be used in support of marginalized LGBTI people.
• The UN Standards recommend cooperation with civil society organizations.

Every year, a growing number of corporations include Pride month in their calendars, launching marketing campaigns and rainbow merchandise to show support for lesbian, gay, bisexual, trans and intersex people's equality. LGBTI persons around the world form a market segment of hundreds of millions of consumers, and yet until recently we were completely forgotten in the corporate world.
It goes without saying that this abundance of rainbows is a reason to celebrate. For a community who have been for so long forced to hide in fear of violence and discrimination – and still is, in many parts of the world – rainbow campaigns are a ray of hope suggesting we may be globally moving in the right direction towards ensuring equality, visibility and respect for everyone regardless of their sexual orientation, gender identity and expression, and sex characteristics.
How can this colourful ray of hope become actual change for LGBTI people? And what role can the private sector play in promoting and ensuring inclusion, respect and human rights for LGBTI people – not only during Pride month, but throughout the year?
Allyship against marginalization
The private sector must play a role in striving for LGBTI equality. We need you. Our communities are deeply entrenched in social and economic exclusion. In fact, rather than being embraced, diverse sexualities, genders or sex characteristics intersect with other forms of discriminations to form barriers when accessing the labour market – especially to employment in the formal one.
Even in cases when people manage to overcome these barriers, they are systematically subjected to discrimination in employment, are bullied or harassed for being LGBTI, receive reduced work-related benefits, and may even be dismissed simply for being who they are.
While this situation can and must be addressed through public policies implemented by governments, one cannot deny the crucial role that the private sector plays when it comes to social and economic inclusion.
Corporations have a general responsibility to act to advance human rights and development, and the largest businesses are well-placed to do so: Many corporations have revenues larger than some governments. They not only have a big responsibility when developing policies that apply to their workplaces and supply chains, but are also strong actors in the public sphere – locally, nationally and internationally – meaning that they are one of the most significant players working to achieve human rights and the sustainable development goals.
How can the private sector engage?
In 2011, the United Nations' Human Rights Council endorsed the Guiding Principles on Business and Human Rights. These principles make clear that while states are the primary human rights obligations duty-bearers, the private sector has a duty to respect all internationally recognized human rights – including the right to be free from violence and discrimination based on sexual orientation, gender identity and expression, and sex characteristics. For LGBTI persons, this means first ensuring that workplaces adopt inclusive policies; unfortunately, many companies still have a long way to go.
But if we want to see true social change, we need the private sector to go beyond just respecting human rights within the workplace: We need it to promote and advocate for them as well, especially given the influence that corporations and other private institutions, such as sports regulating bodies, have in the current globalized world. It is high time to use it to achieve social justice. Bearing this in mind, the UN Standards of Conduct for Tackling Discrimination against LGBTI people were established, not only setting guidance on how to address discrimination in the workplace, but also how to take corporate engagement further, using its leverage to promote change in the marketplace and in the public sphere.
The standards offer valuable recommendations for the private sector; one of their central points is to acknowledge that corporate engagement must be driven in collaboration with civil society. Each local and national context will have its own challenges, with which local activists will be familiar and therefore able to provide guidance. Civil society is also fundamental in order to seek accountability and remedies for those situations where the private sector sadly fails to respect human rights. LGBTI people have been and continue to be among those impacted by business-related human rights violations. Partnering with local LGBTI activists when engaging in the public sphere is essential: We ask you to continually include us when taking action.
And please do support us financially too. Markets are more open to LGBTI consumers as a consequence of grassroots civil society's efforts to change laws and attitudes on the ground. There would be no rainbow flags on high streets without hard-won legal changes in countries that today are liberal and open, but were not too long ago criminalizing and closed. LGBTI organizations are incredibly under-funded and are struggling to remain open during COVID-19 times. Corporations represent less than 5% of the total funding of LGBTI organisations. There is a need and an opportunity here.
What is the Forum doing to boost inclusion for LGBTI people?
Discrimination based on sexual orientation and gender identity not only violates universal basic human rights, it also adversely impacts the long-term economic prospects of individuals, businesses and countries.
An initiative of the World Economic Forum, the Partnership for Global LGBTI Equality (PGLE) leverages the power of business to promote LGBTI equality and inclusion in the workplace and take wider responsibility not just for the impact they have on their employees lives but also on the broader communities in which they operate.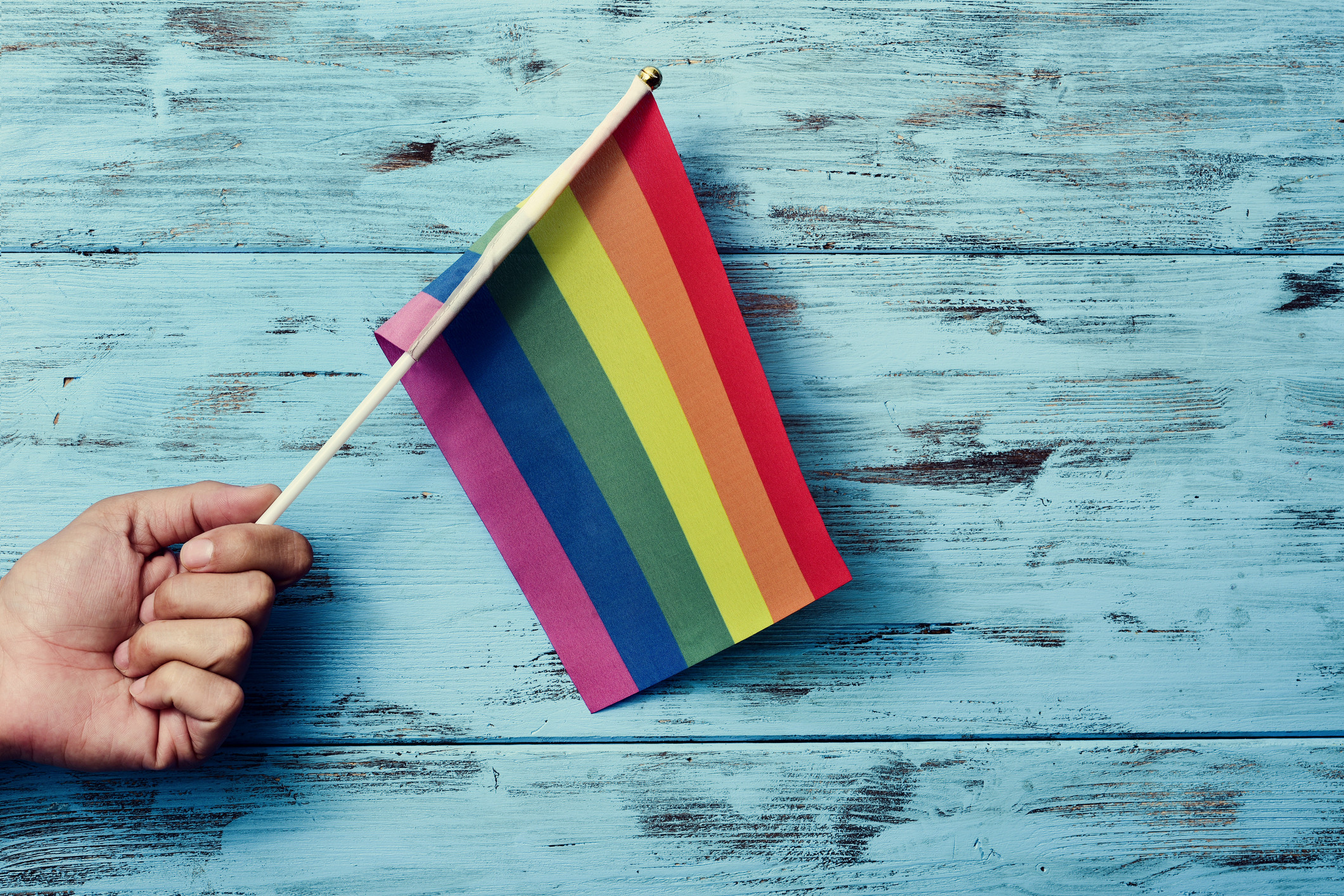 PGLE partners work together to:
Operationalize the five United Nations Standards of Conduct for Business Tackling Discrimination Against LGBTI People by providing a due-diligence framework, tools and resources for companies to advance and implement LGBTI inclusion globally (see here)

Provide a peer to peer learning platform connecting committed business leaders through the World Economic Forum in accelerating LGBTI workplace inclusion and promoting human rights for all

Share best practices and benchmarks to assist companies in meeting their commitments and responsibilities to global LGBTI equality.
Contact us to become a member or partner of the Forum.
Be it through funding, advocacy in the public sphere or by adopting inclusive workplace policies, there are many ways for the private sector to support LGBTI communities. If we want to ensure that by 2030 no one is left behind, we need this support to go beyond well-intentioned rainbow flags.