• The loss of safe spaces and support services has further marginalized LGBTIQ people during the pandemic.
• Legal rights and protections, especially of trans people, are also under attack.
• LGBTIQ leaders are stepping up, but more measures are needed.

Pride Month is a crucial time of the year for queer communities and allies to honour the road towards equality walked thus far, celebrate diversity, and speak up about the injustices and prosecutions they continue to face as part of everyday life.
For young lesbian, gay, bisexual, trans, intersex and gender-diverse (LGBTIQ) people, this is an important time to feel less isolated, see more representation and support, and sometimes even to come out. However, not only has COVID-19 cancelled most of the celebrations, measures to combat the pandemic have also created an environment where their rights are further being violated.
Young queer people rely on safe and inclusive youth LGBTIQ centres, groups and specialist support services that affirm their identities, where they can be their true selves, relate to others, and learn and socialize in a safe, non-judgemental space and environment.
But despite being an essential service, a large part of LGBTIQ youth organizations and networks across the world are voluntarily led, operating with minimum to no finances. Some of them have successfully moved into digital spaces after COVID-19, but many others have had to close down, leaving a large number of young queer people without any support. In contrast to the popular myth that all youth are digitally connected, many young LGBTIQ people have no access to the internet and are digitally excluded. For others, online platforms are not safe spaces to be: This is where they can face abuse, harassment or get outed. Being on online platforms can also be a triggering experience and reminder of past trauma.
Due to the COVID-19 pandemic, the demand and need for support services has increased. For many young queer people, lockdown has equalled being trapped in hostile environments with abusive families and partners, with no help at hand. A survey on LGBTIQ adolescents and youth in south-east and east Asia, for example, showed that 62% of respondents were concerned about their mental health during the pandemic. As 65.4% of respondents were still living at home with parents, one of the most pressing concerns was to have their identities disclosed, with no peer support available.
We have seen an increase in violence – particularly targeting young trans women, young gender-diverse people of colour, and young LGBTIQ migrants and refugees, who often cannot access neither mainstream service provision nor specialist support. Homelessness and unemployment are disproportionately affecting queer youth, leaving many without access to basic needs such as food and shelter. With increased demand but limited access, LGBTIQ young people who are struggling with poor mental health are left with no support.
Isolation is not new to many queer youth: Many grow up experiencing it and living in it. However, the pandemic has caused additional barriers and discrimination, and has driven LGBTIQ youth issues further into the shadows. The pandemic supercharged already existing inequalities, and provided a perfect storm for increased hateful rhetoric and new regressive policies around the world.
We are worried by the recent dangerously regressive rhetoric and trend of removing legal recognition and protections, of trans youth especially.
To name some of the most recent cases, a new bill in Hungary – advanced and signed into law during the COVID-19 pandemic – made legal recognition impossible. In India, many trans people saw their livelihoods increasingly at risk, while being targeted in a malicious campaign accusing them of spreading the virus. Stakeholders need to protect LGBTIQ youth rights, bodies and lives, not introduce new harmful practices in times of crisis.
Sidelined and ignored despite their repeated calls to be included in decision-making fora, youth queer activists around the world have nevertheless stepped up to lead. They provide vital peer and crisis support for communities that their governments have largely disregarded. In Argentina, young people are raising funds to buy and distribute food and supplies to LGBTIQ people in need. A young activist from Togo is co-chairing the umbrella LGBTI network for Africa, Pan Africa ILGA, which puts together conferences and supports grassroots queer activists and organizations across the region. In Kiribati, a youth organization has concluded a one-year project offering practical tips on inclusive education to people who work in social services, health, education and sport, by using examples and campaigns developed in the Asia-Pacific region.
Moving forward, we need to invest more into LGBTIQ youth services and spaces. Not only are they essential, but often the only life-saving support young queer people can get when forced into hostile environments. Now more than ever, we need to ensure that queer youth voices are not only included, but have an active part in the decision-making and conversations that will impact their lives. They need spaces and structures for them to work together and advocate their rights, both online and in person. Finally, the international community must hold governments accountable and insist on implementing measures that protect young people against violence and discrimination based on sexual orientation, gender identity and expression, and sex characteristics.
What is the Forum doing to boost inclusion for LGBTI people?
Discrimination based on sexual orientation and gender identity not only violates universal basic human rights, it also adversely impacts the long-term economic prospects of individuals, businesses and countries.
An initiative of the World Economic Forum, the Partnership for Global LGBTI Equality (PGLE) leverages the power of business to promote LGBTI equality and inclusion in the workplace and take wider responsibility not just for the impact they have on their employees lives but also on the broader communities in which they operate.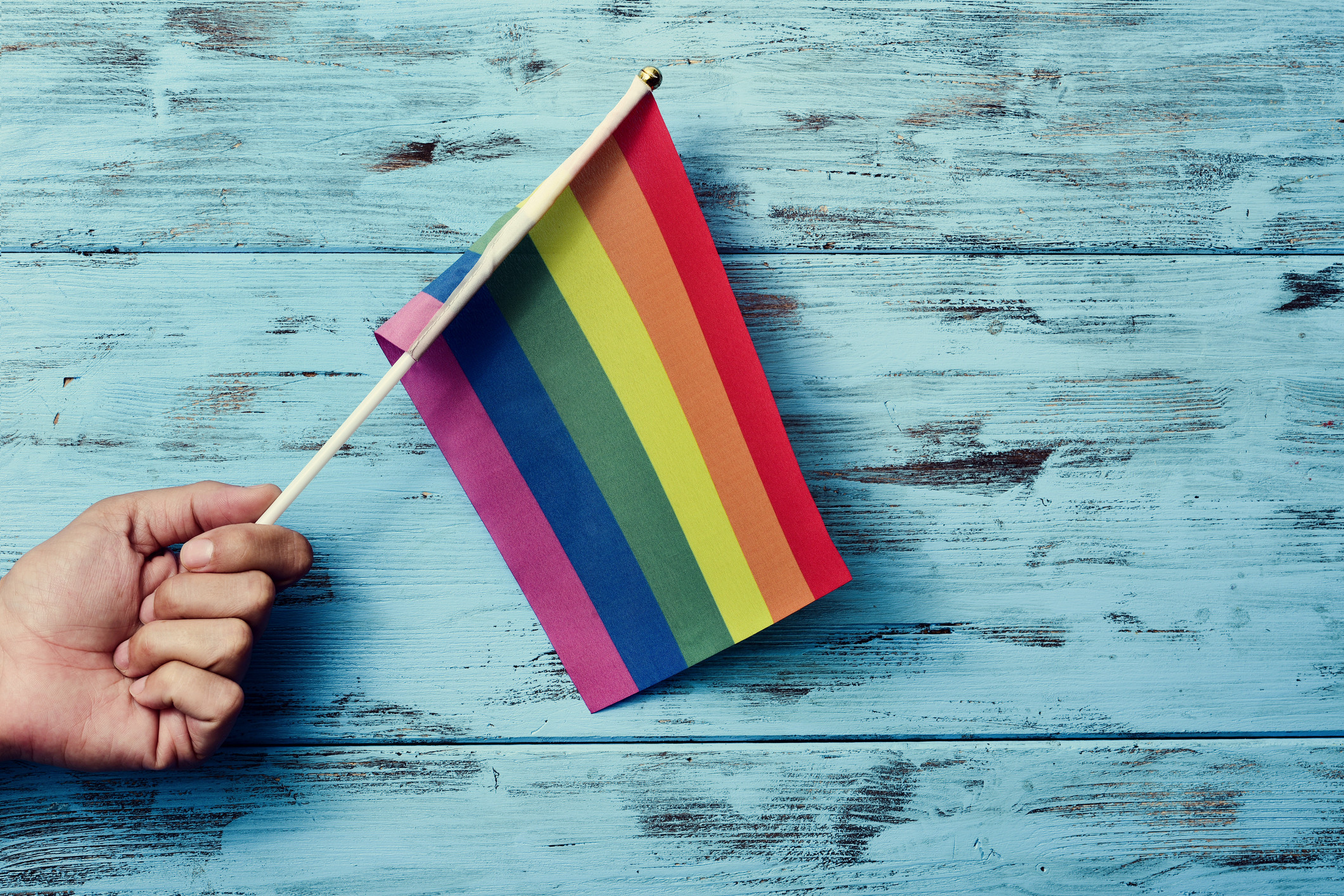 PGLE partners work together to:
Operationalize the five United Nations Standards of Conduct for Business Tackling Discrimination Against LGBTI People by providing a due-diligence framework, tools and resources for companies to advance and implement LGBTI inclusion globally (see here)

Provide a peer to peer learning platform connecting committed business leaders through the World Economic Forum in accelerating LGBTI workplace inclusion and promoting human rights for all

Share best practices and benchmarks to assist companies in meeting their commitments and responsibilities to global LGBTI equality.
Contact us to become a member or partner of the Forum.
If we don't take action and change things for the better, we risk seeing yet another LGBTIQ youth generation further marginalized, with less say in shaping their futures. Is this really what we want?
This blog was written in collaboration with the ILGA World Youth Steering Committee.