Climate Change
Climate change is making autumn leaves change colour earlier – here's why
The up side? Prolonged autumnal colours, and more time for us to kick through the leaves! Image: REUTERS/Russell Cheyne
Stay up to date:
Climate Change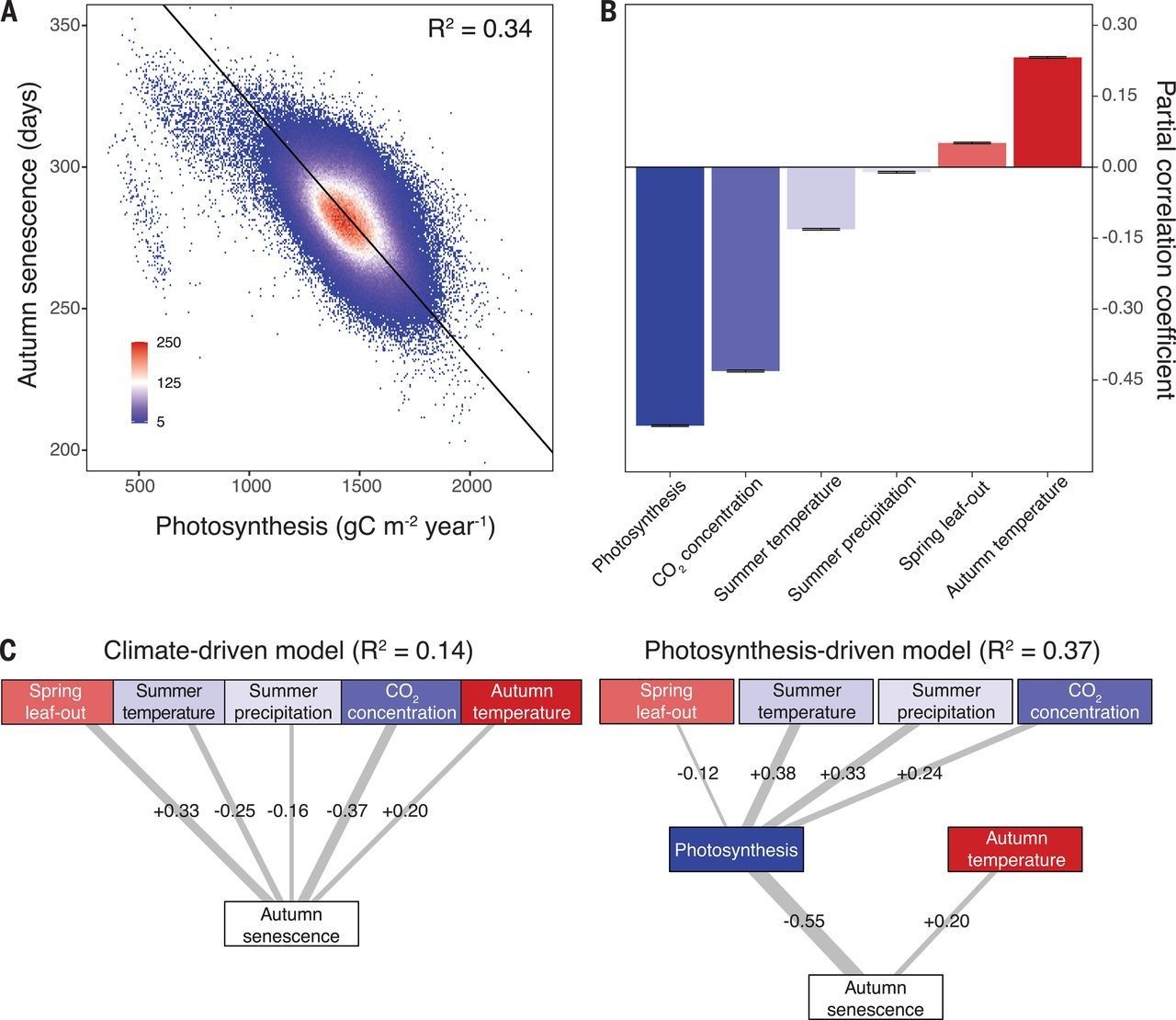 As the rate of photosynthesis increased, leaves changed colour and fell earlier in the year. Image: Science Magazine
Get ready for this happening a little sooner in the future. Image: Greg Shield/Unsplash, CC BY-SA
Don't miss any update on this topic
Create a free account and access your personalized content collection with our latest publications and analyses.
Sign up for free
License and Republishing
World Economic Forum articles may be republished in accordance with the Creative Commons Attribution-NonCommercial-NoDerivatives 4.0 International Public License, and in accordance with our Terms of Use.
The views expressed in this article are those of the author alone and not the World Economic Forum.
Related topics:
Global Agenda
The Agenda
Weekly
A weekly update of the most important issues driving the global agenda