• Family support is perhaps the most important form of allyship for the LGBTQI community.
• Other marginalized groups can provide invaluable empathy and solidarity.
• Allies should beware of developing a saviour complex.

Allyship is an active, sincere and lifelong commitment to a marginalized group in the fight against all forms of oppression. It may be easier to hang a rainbow flag or post a picture from a Pride parade to show your queer friends you celebrate them. But there is actual work required to truly earn the status of an ally.
Here are some insights on supporting the LGBTQI community from the World Economic Forum's recent #ShapePRIDE Summit.
In 2017, Dr. Corinna E. Lathan's 10-year-old child came out to her – not as the gay son she had previously assumed, but as a transgender girl. With no way of conceptualizing her daughter's newly revealed identity, Dr. Lathan had to find the right way to nurture and continue to affirm her daughter. Her family embarked on a learning journey to care for their daughter and allow her room for self-determination. "It is not enough to love my child. Most parents love their children. That's not enough. They need to know that we have their backs. That's what being an ally is to me as a parent," Dr. Lathan notes.
For many LGBTQI people, knowing that they have the undying support of the people close to them is an invaluable reassurance in a world that constantly seeks to invalidate their very existence. Allies could position themselves as supportive members of the family to their queer relatives starting with the very smallest of gestures.
Allyship should start from one's own home. Allies should reach out to queer people closest to them and express a willingness to listen to them, while having the difficult conversations that would lead to a better understanding of their immediate needs. Geena Rocero is an international model and trans advocate. She is known globally for telling stories of the transgender community to elevate justice and equality; according to her, "Allies should see themselves as accomplices – active, devoted agents in the collective fight for freedom and equality."
As queer people live every single day in their queer identities, allies could strive to also make their allyship a daily commitment. This means shutting down homophobic or transphobic rhetoric even when passed as jokes among friends. It means taking the time to educate your ignorant friends and family members on the need to respect LGBQTI identities. It means standing up for LGBTQI persons when they are harassed, victimized or attacked. It means refusing to support businesses that disrespect and abuse queer people. It means withdrawing support from politicians linked to anti-LGBTQI policies.
It means respecting people's pronouns and how they have chosen to identify. It means pushing for policies that protect LGBTQI people in your workplace. It could also mean something as simple as recommending literature focusing on queer people to your book club; or making your place of worship welcoming to people of all sexual orientations and gender identities; or demanding that the school makes its curriculum and facilities inclusive to trans children.
Allyship means giving support to queer people even when you don't belong to the LGBTQI community. It means giving queer people the platform to tell their own stories and to be themselves around you. Even as Global Shapers, it could mean deliberately making our Hubs inclusive of LGBTQI people despite the ostracism they may face from public institutions and spaces.
Many allies are motivated by their own experiences as members of other marginalized groups to fight for the rights of others. "Growing up as a brown immigrant girl, I was constantly under pressure to censor my true self and adapt to society's standards of white masculinity." Nerissa Naidu uses her experience from growing up in apartheid South Africa in the 1980s and 90s to give voice to the #BlackLivesMatter movement in the United States. Allies may not know what it feels like to be LGBTQ or I, but they can relate to a similar experience of discrimination or being a minority. Nerissa's crisis of identity led her on a journey of self-discovery that culminated in her being much more accepting of her true self. She credited various kinds of people – gay, transgender, brown and black – with helping her to find herself in a damaging society and that has informed her decision to become an ally to these communities. Being an ally can also help one discover their true self, and learn more about the world and the people in it.
None of the above should suggest that queer individuals do not have agency. Many queer people lead full, brilliant and colourful lives powered by their embrace of positive interiority rather than the stigma forced on them. A black trans teenager considers resilience as her superpower. This does not, however, negate the external realities for most queer people around the world. LGBTQ youths are 120% more likely to be homeless than their cisgender and heterosexual counterparts. Alongside bullying and social stigma, these factors also take a toll on their mental health. According to a study, young queer people between the ages of 16 and 21 are four times more likely to harm themselves and have suicidal ideation. There is a need to fortify responses to these problems at the grassroots through the financial and organizational support of local activist forces that provide shelter and therapy for these youths.
The media industry has had a long history of demonizing queerness, sometimes treating LGBTQI people as caricature. Controversy trailed the announcement of Rafiki, a Kenyan drama featuring two lesbian lovers. Directed by Wanuri Kahiu, allies took to social media to counter the petition to have the movie pulled. For members of the LGBTQI community, these movies are not just entertainment; they represent visibility and a public validation of lives that have been marginalized for too long in society. Allies can help ensure that these cultural representations get to see the light of day.
It is crucial for allies not to develop saviour complexes. LGBTQI folks are at the forefront of the fight for their lives. Allies are there to provide support and encouragement, rather than take up space. As far back as 1972, Jeanne Manford wrote a letter to the editor of The New York Post, expressing anger because the police had not intervened when her gay son was severely beaten up in the streets. She wrote, "I have a homosexual son and I love him." Allies need to be visible, audible, emphatic and intentional about their support for the LGBTQI people around them – at home, work, school, mosque, the streets and online. After all, a Nigerian adage says: "If we stand tall, it is because we stand on the shoulders of our ancestors and allies".
What is the Forum doing to boost inclusion for LGBTI people?
Discrimination based on sexual orientation and gender identity not only violates universal basic human rights, it also adversely impacts the long-term economic prospects of individuals, businesses and countries.
An initiative of the World Economic Forum, the Partnership for Global LGBTI Equality (PGLE) leverages the power of business to promote LGBTI equality and inclusion in the workplace and take wider responsibility not just for the impact they have on their employees lives but also on the broader communities in which they operate.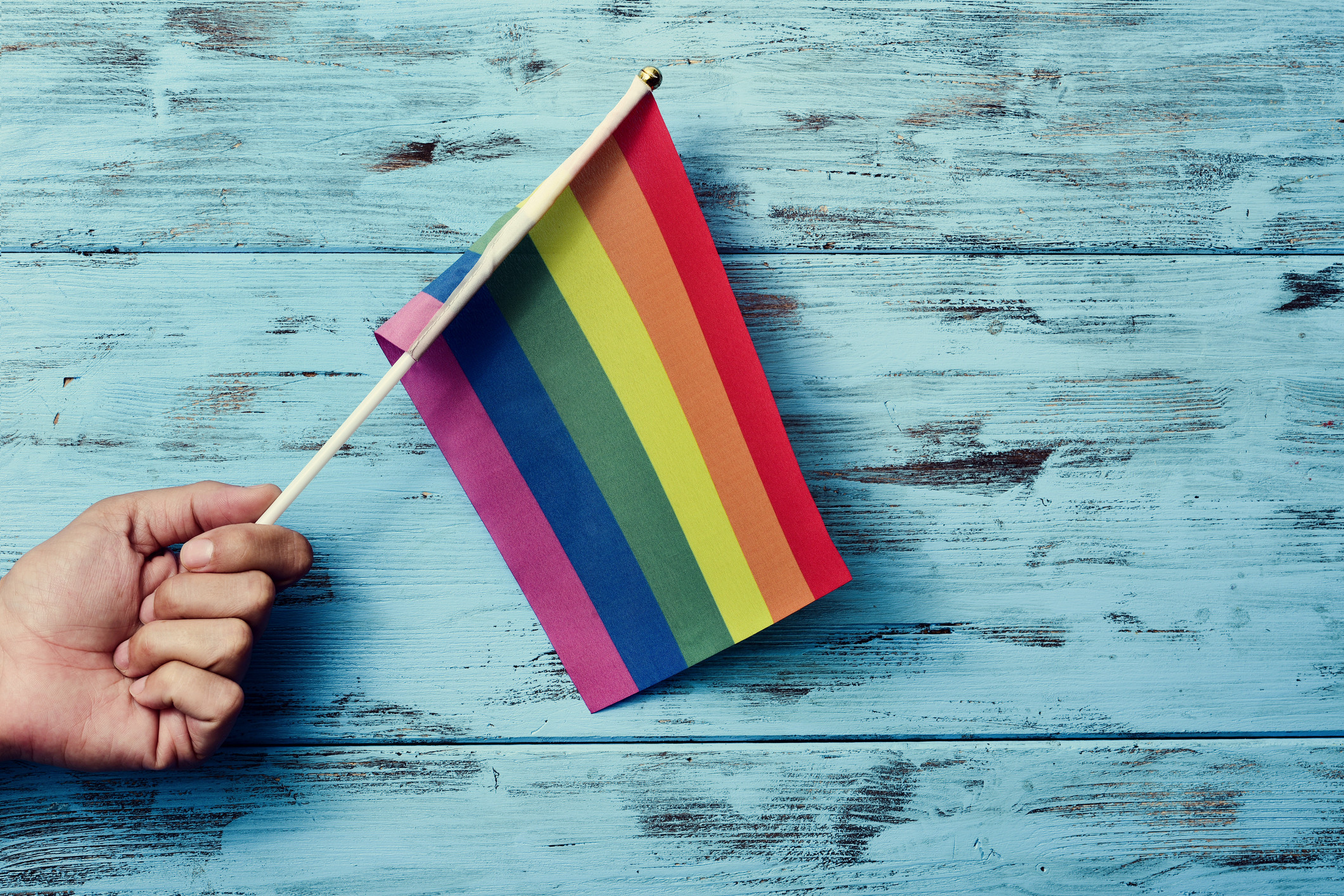 PGLE partners work together to:
Operationalize the five United Nations Standards of Conduct for Business Tackling Discrimination Against LGBTI People by providing a due-diligence framework, tools and resources for companies to advance and implement LGBTI inclusion globally (see here)

Provide a peer to peer learning platform connecting committed business leaders through the World Economic Forum in accelerating LGBTI workplace inclusion and promoting human rights for all

Share best practices and benchmarks to assist companies in meeting their commitments and responsibilities to global LGBTI equality.
Contact us to become a member or partner of the Forum.
While there is no customary rulebook for how an ally should support the LGBTQI community, the above are some insights from the just-concluded #ShapePRIDE Summit, the first ever Pride campaign organized by Global Shapers from more than 44 countries. The Global Shapers Community is a network of young people driving dialogue, action and change, an initiative of the World Economic Forum.