How leaders can accelerate the world's sustainable recovery
The 2020s was promised to be a 'decade of action' but this has been severely disrupted by the pandemic and the war in Ukraine.
The world now needs to work together to get back on track to secure sustainability for the planet and communities across the world.
Six Young Global Leaders give their thoughts on what leaders should prioritize to work towards a more inclusive and sustainable future.
The 2020s started with the promise of "a decade of action" for people and planet. But over the past two years, our economies, workplaces and communities have been ravaged by a global pandemic and new shifts in our geopolitical realities. What can leaders do to get the world back on course?
And while this event blackened the skies in January 2020, it illuminated the criticality of concerted global cooperation and action to secure the planet's future. The European Green Deal, corporate pledges to achieve carbon neutrality and other pivotal commitments promised to change the course of our degradative path.
Action towards a more sustainable vision – not only focused on addressing environmental issues, but also social equity and political stability – was disrupted by an unfolding and urgent pandemic.
Over the past 30 months, the COVID-19 pandemic's impacts have exacerbated inequality and slowed the achievement of our 2030 ambitions – in many respects, pushing us backwards.
Now is the time to recommit to joint action towards a more inclusive and sustainable world. As the World Economic Forum's Annual Meeting brings together 2,000 leaders from different countries, sectors, and viewpoints, we have high expectations for the collaboration and outcomes derived from this gathering.
Here are what six of them say are priorities for leadership at this important moment in time.
'Global cooperation and alliance building will future-proof our planet'
Recent years have only confirmed the urgency of addressing these fundamental challenges. We also know that we will not achieve the resilience we need by doing more of the same.
To get the world back on course, leaders must take further action not less. They must not only invest in the necessary technological development but also spearhead the drive to empower people.
The ravages of the pandemic and new shifts in geopolitical realities mean that it is imperative that leaders take action to remove barriers, promote diversity and embrace inclusion. Such global cooperation and alliance-building will future-proof our planet.
'Let's create and push public policies that guarantee a better life for all'
Gabriel Marcolongo, Founder and Chief Executive Officer, incluyeme.com
Since 2020, we have understood how deeply dependent we are on each other. We all, as humanity, have faced the consequences of climate change, a global pandemic and a war in Ukraine.
We need to build a more sustainable and peaceful world. How can we enable people and circumstances to become a more just and kinder global house?
Leaders need to acknowledge this growing population, of which any of us, at any time, can become part of it.
Diseases or accidents do not discriminate between borders or economic status, so let us not distinguish either. Let's create and push public policies that guarantee opportunities, accessibility, research, data and a better life for all.
We are so behind; we don't even have information about this population in some countries. The world is missing out on knowledge, innovation and resilience.
We need to create a world without educational barriers, with economic independence and opportunities. The world leaders need to visualize and prioritize these issues in their countries' agendas – not just because it's the right thing to do but because it's time.
'It's essential to fight against gender and climate injustices'
After two years of a ravaging pandemic, it's essential – now more than ever – to fight against gender and climate injustices because those who are at the intersection of them are the most vulnerable people in the world.
By investing in community-driven projects and using innovative new decentralized technologies, we can educate and empower people to work on sustainable solutions.
The blockchain, used in a sustainable way, could offer a huge amount of possibilities for development, disrupting the current funding system, and give larger access to economic independence.
'We need to go back to our values and perhaps redefine them, together'
Faraja Kotta Nyalandu, Founder and Executive Director, Shule Direct
This is a time to reassess and re-strategize, unlearn and learn, and pivot towards a new present. Over the past three years, the world has witnessed significant shifts in its climate, geopolitics, global health, and political leadership – all of which have had a ripple effect in other sectors.
We need to go back to our values and perhaps redefine them, together. If anything we have learnt how interconnected we are and every voice must come to the table; multi-stakeholder engagements, diversity of perspectives and equitable inclusion are vital.
We need to go back to the foundations of our actions and be bold enough to defend and protect these values.
'Leaders can reimagine solutions by investing in outliers and thinking 'glocal''
Did it really take a global pandemic to unearth the loopholes in this 'decade of action'? COVID-19 forced us to reimagine our workplaces and appreciate how badly nature needed a rest from human traffic.
It took such a disruption to design breathtaking advances pushing for innovation, resilience and efficiency.
What leaders can do to get the world back on course is reimagine our solutions by investing in outliers, however costly, and thinking 'glocal' (global and local).
The pandemic taught us that you can only be doing well if your neighbour is doing just as well.
'Revenue based financing is a vital lifeline during a challenging time'
Michele Romanow, Co-Founder and Chief Executive Officer, ClearCo
The road ahead is turbulent, but leaders from around the world have a responsibility to help us head in the right direction. Shaping our promises, reforming policies and delivering on increased prosperity for all is just the beginning.
We should focus on our actions now, and what we need to do in a post COVID recovery and encouraging innovation will be key for the next generation of businesses.
What's the World Economic Forum doing about diversity, equity and inclusion?
The COVID-19 pandemic and recent social and political unrest have created a profound sense of urgency for companies to actively work to tackle inequity.
The Forum's work on Diversity, Equality, Inclusion and Social Justice is driven by the New Economy and Society Platform, which is focused on building prosperous, inclusive and just economies and societies. In addition to its work on economic growth, revival and transformation, work, wages and job creation, and education, skills and learning, the Platform takes an integrated and holistic approach to diversity, equity, inclusion and social justice, and aims to tackle exclusion, bias and discrimination related to race, gender, ability, sexual orientation and all other forms of human diversity.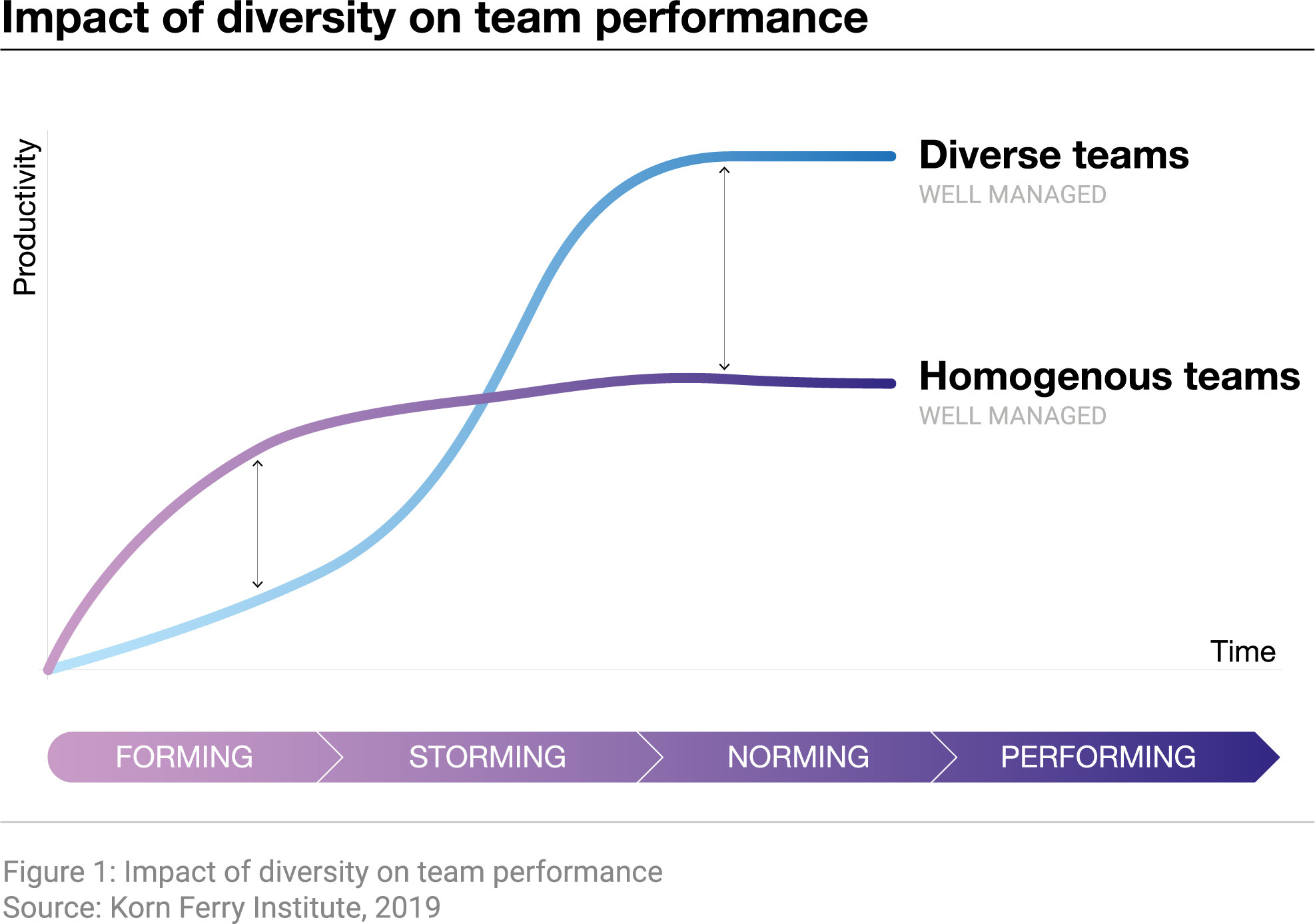 The Platform produces data, standards and insights, such as the Global Gender Gap Report and the Diversity, Equity and Inclusion 4.0 Toolkit, and drives or supports action initiatives, such as Partnering for Racial Justice in Business, The Valuable 500 – Closing the Disability Inclusion Gap, Hardwiring Gender Parity in the Future of Work, Closing the Gender Gap Country Accelerators, the Partnership for Global LGBTI Equality, the Community of Chief Diversity and Inclusion Officers and the Global Future Council on Equity and Social Justice.
Revenue-based financing is for this generation. Entrepreneurs can scale up their businesses without giving up taking on debt – a vital lifeline during a challenging economic environment.
This will help to unlock a wave of innovation in the next 12 months and beyond, allowing entrepreneurs to pursue new ideas, helping to drive broader economic recovery and permanently removing funding barriers to unlock positive change from overlooked communities and talent pools.