This daily round-up brings you a selection of the latest news updates on the COVID-19 pandemic, as well as tips and tools to help you stay informed and protected.
Top stories: India overtakes Brazil for confirmed cases; UK case rise 'concerning'; Melbourne extends lockdown.
1. How COVID-19 is affecting the globe
What is the World Economic Forum doing to manage emerging risks from COVID-19?
The first global pandemic in more than 100 years, COVID-19 has spread throughout the world at an unprecedented speed. At the time of writing, 4.5 million cases have been confirmed and more than 300,000 people have died due to the virus.
As countries seek to recover, some of the more long-term economic, business, environmental, societal and technological challenges and opportunities are just beginning to become visible.
To help all stakeholders – communities, governments, businesses and individuals understand the emerging risks and follow-on effects generated by the impact of the coronavirus pandemic, the World Economic Forum, in collaboration with Marsh and McLennan and Zurich Insurance Group, has launched its COVID-19 Risks Outlook: A Preliminary Mapping and its Implications - a companion for decision-makers, building on the Forum's annual Global Risks Report.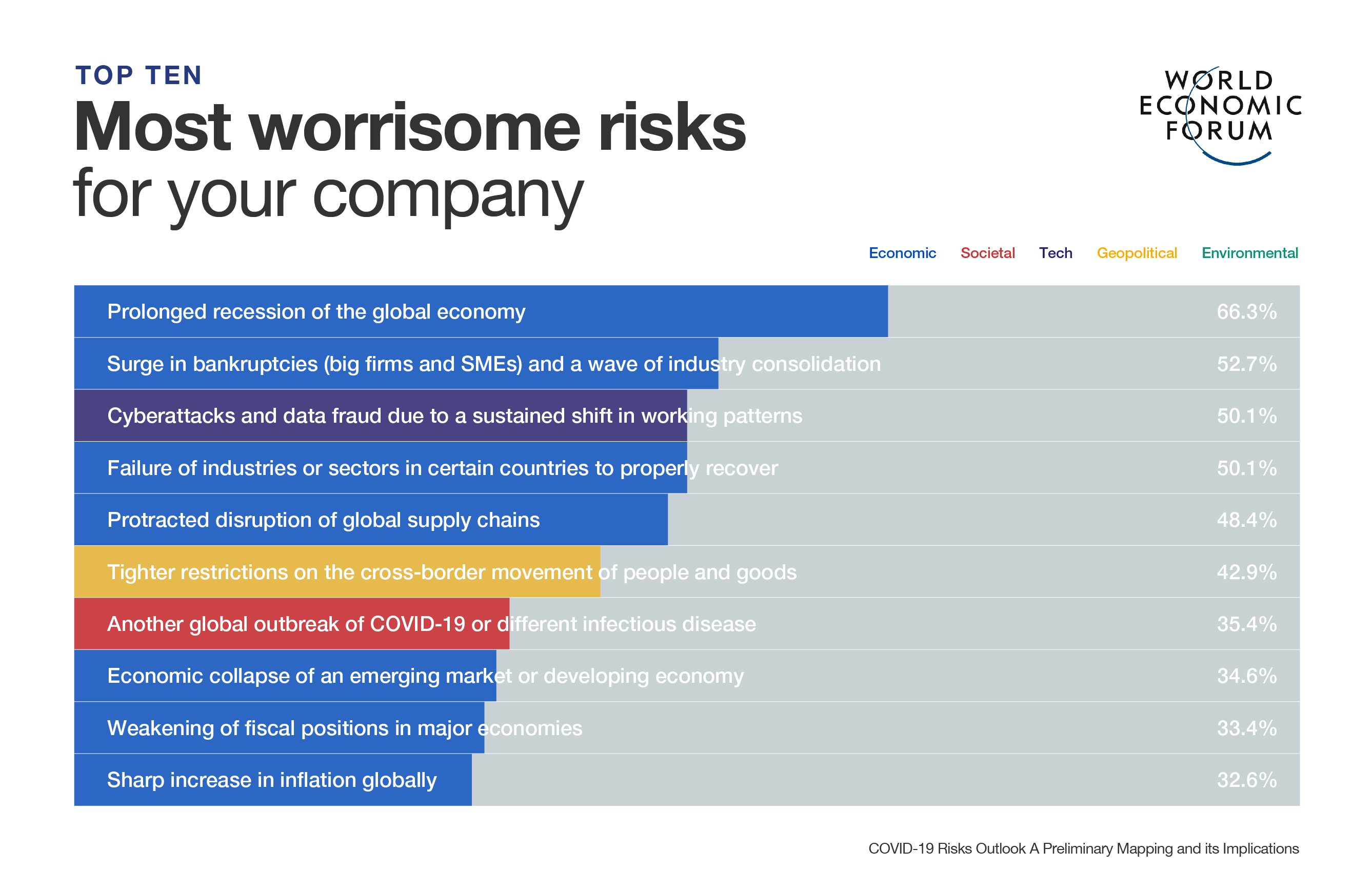 2. Indian cases overtake Brazil
The US still has the world's highest number of confirmed cases, with more than 6 million. And in terms of deaths, India still remains behind Brazil, with 71,000 to Brazil's 126,000.
3. 'Concerning' case rise in the UK
"The rise in the number of cases that we've seen today is concerning," he said. "The cases are predominantly among younger people, but we've seen in other countries across the world and in Europe this sort of rise in cases amongst younger people leading to a rise across the population as a whole."
Daily case numbers have trended up in recent weeks in the UK, but hospital admissions and fatalities remain low.