P&G's "Widen the Screen" is a content creation, talent development and partnership platform that enables increased representation and inclusion of Black creators.
If we all can follow 3 steps, outlined below, we can have a tremendous impact on creating a more equal and better world.
The 3 steps are: Start inside; Use your voice as a force for good, for equality; Change the system to achieve equal representation in the creative and media supply chain.
The events of 2020 and 2021 have permanently elevated the role of brands and companies as a force for good in society and a force for growth in business – particularly in diversity, equality and inclusion (DE&I).
It's been an extraordinary time, full of conversations, pledges, activities and acts of goodwill. Typically, following a heightened flurry of activity like this, interest dies down and progress stalls. But this is not another passing moment – and it's up to all of us to ensure this time is different.
So how do we sustain this accelerated pace within the creative industry, and make equality and inclusion a sustainable part of creativity?
By committing to choose equal and build equality in to every aspect of creativity, not bolted on as a separate activity. Choose to make equality the systemic way of bringing creativity to life.
The question here is not to be perfect, but to commit and act to drive progress. If we all can follow these three steps together, we can have a tremendous impact on creating an equal and better world.
Take action inside your company to advance equality and inclusion. Procter & Gamble's (P&G) journey started more than 30 years ago with statements of intent from leadership, policy changes and a commitment through all levels of the organization. A milestone moment was when P&G President John Pepper convinced then-CEO John Smale to make a company-wide commitment to diversity. At the time, the organization was largely white, cisgender men. Both leaders were instrumental in reinforcing that diversity was not only good for society, it was good for business. And every CEO since has reconfirmed and built upon this commitment, reinforcing that diversity, equality and inclusion are fundamental expectations of leadership.
While these statements and policies seem obvious today, each one was a big deal at the time. And each one is critically important, because they reflect leadership beliefs and conviction, setting the tone from the top. It is the first and essential step to "building equality in to how we do business, not bolted on." And when you manage to develop a more diverse, equal and inclusive workforce, extend the expectation to agencies, production houses, suppliers and media companies that you work with!
Step 2 – Use your voice as a force for good, for equality
At P&G, a pivotal moment was in 2014 with Always' "Like a Girl" campaign, when we discovered that young women suffer a huge drop in confidence at puberty, much more than boys, because of insulting phrases such as "you do that like a girl". Always altered the phrase "like a girl" to mean amazing things, literally transforming it from an insult to a positive statement. It had worldwide impact, becoming part of the cultural conversation about women, girls and gender equality. And it ignited growth for the brand, demonstrating that using our voice as a force for good could also lead to being a force for growth.
This success inspired other creative breakthroughs. Olay's "Face Anything" shatters gender stereotypes and myths. SK-II's "Change Destiny" challenges gender expectations and attitudes that hold women back. Gillette shows a new take on the "best men can be". And when the pandemic hit, P&G issued a call to action for gender equality with "Choose Equal".
Using our voice as a force for good has become part of how we build brand trust and company reputation. We've stepped up for the LGBTQ+ community to promote visibility and inclusion with documentary films and we've created an annual fundraising effort called "Can't Cancel Pride" to celebrate, support and promote visibility for the LGBTQ+ community.
What's the World Economic Forum doing about diversity, equity and inclusion?
The COVID-19 pandemic and recent social and political unrest have created a profound sense of urgency for companies to actively work to tackle inequity.
The Forum's work on Diversity, Equality, Inclusion and Social Justice is driven by the New Economy and Society Platform, which is focused on building prosperous, inclusive and just economies and societies. In addition to its work on economic growth, revival and transformation, work, wages and job creation, and education, skills and learning, the Platform takes an integrated and holistic approach to diversity, equity, inclusion and social justice, and aims to tackle exclusion, bias and discrimination related to race, gender, ability, sexual orientation and all other forms of human diversity.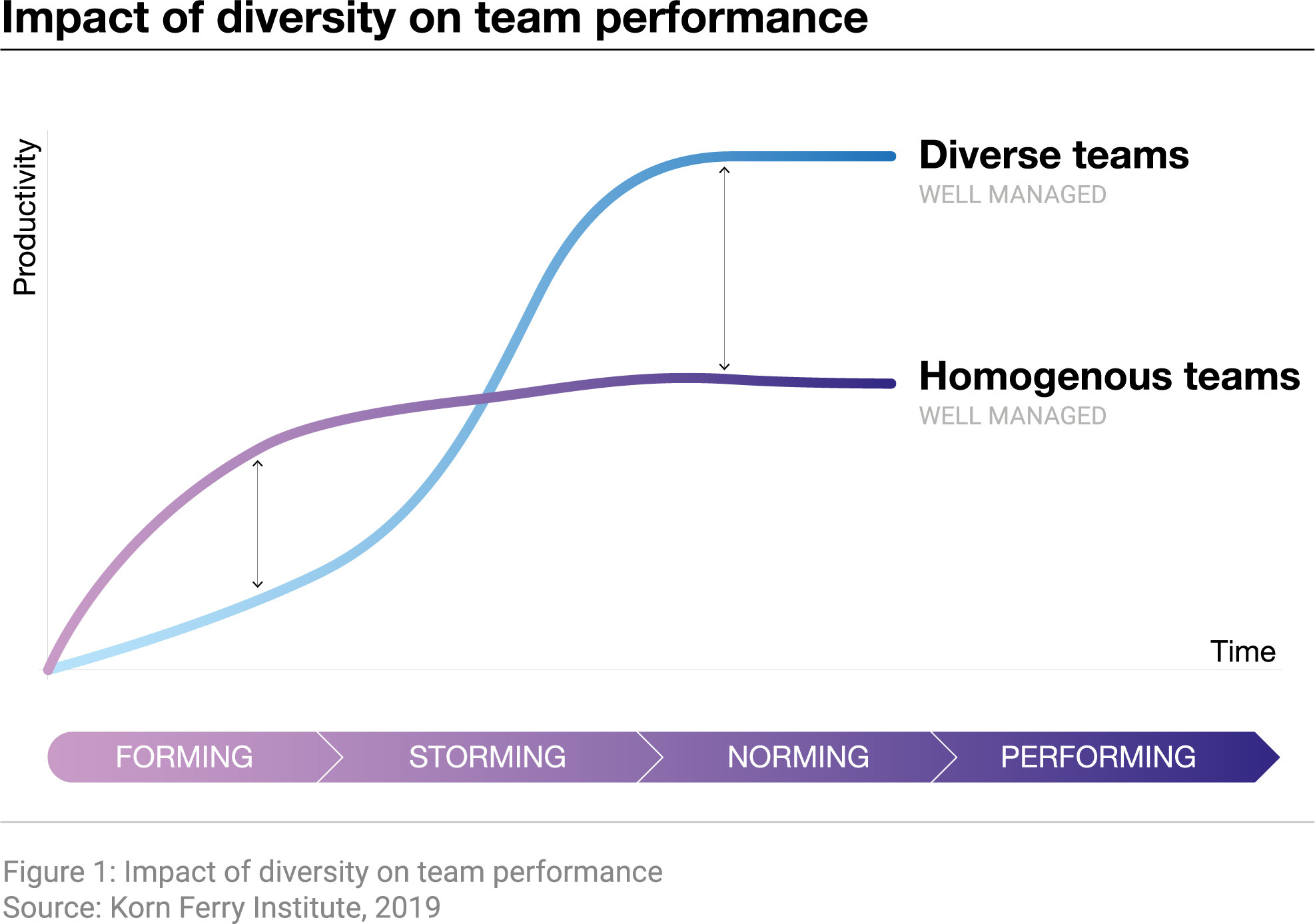 The Platform produces data, standards and insights, such as the Global Gender Gap Report and the Diversity, Equity and Inclusion 4.0 Toolkit, and drives or supports action initiatives, such as Partnering for Racial Justice in Business, The Valuable 500 – Closing the Disability Inclusion Gap, Hardwiring Gender Parity in the Future of Work, Closing the Gender Gap Country Accelerators, the Partnership for Global LGBTI Equality, the Community of Chief Diversity and Inclusion Officers and the Global Future Council on Equity and Social Justice.
Our voice extends to racial equality with films like The Talk, The Look, Talk About Bias, Voices of the Movement and Two Evils, shining a light on bias and racism to spark important conversations for understanding, empathy and action – including a call to inspire the White community to step up and make the choice to be anti-racist.
Five years ago, we started intentionally building equality in to everyday advertising through a commitment to accurate portrayal. Equality is limited by bias, and the portrayals of people in advertising embed memories into our brains that form bias. Ads affect perceptions of how people see each other. So as one of the world's largest advertisers, we have a responsibility to accurately portray all people – regardless of gender, race, ethnicity, sexual orientation, gender identity, ability, religion, body type or age.
Step 3 – Change the system to achieve equal representation in the creative and media supply chain.
All of us are the system – and we're responsible for the interventions needed to build and sustain an equal and inclusive creative and media supply chain. The supply chain includes marketers, agencies, production crews and media companies – everyone associated with creativity. This commitment means every link reflects equal gender representation – 50% women, 50% men – and representation of race and ethnicity equal to the population in each country. Equality and inclusion leads to greater creativity and innovation, builds access to opportunity, and achieves equity in income and wealth creation, which leads to purchasing power and growth.
Being intentional, tracking results and holding people accountable makes a difference, and it helps transform the quality of creative work.
Through the World Economic Forum's Power of Media Taskforce on DE&I, we have partnered with other brands, publishers, sports, gaming and entertainment organizations in the media value chain to help change the system, in our content and behind the camera. The taskforce comprises of CEOs, CMOs, heads of media and diversity experts that are committed to advancing voices of underrepresented groups by improving measurement, accountability and reporting across the media industry.
The biggest gap requiring the most significant systemic intervention is with the directors and production crews behind the camera. Data is lacking, but a recent UCLA study indicated that fewer than 6% of all directors and production crews are people of colour. Some say the system is broken. It's not – it was built that way. It was built for the majority. We need to disrupt and dismantle the system, and rebuild a new one.
That's why P&G launched "Widen the Screen" – an expansive content creation, talent development and partnership platform that enables increased representation and inclusion of Black creators across the advertising, film and media industry. Our immediate focus is on Black creators with future expansion to Hispanic, Asian, Pacific Islander, Native and Indigenous creators, as well as underrepresented creators in the LGBTQ+ and People with Disabilities communities.
The programme is founded on a call to action to "widen the screen, so we can widen our view" by portraying a full view of the joy, beauty and vastness of Black life – not reinforcing commonly held stereotypes of struggle, trauma or extreme excellence.
This film challenges the biased expectations viewers have about the stories and characters often played by Black actors – fueled by the narrow view of Black life on screen. It was created, developed, directed and produced by a team of largely Black creators in collaboration with Cartwright, Grey and P&G. It was an intentional approach, because in addition to widening the screen to widen our view, we want to widen opportunities for Black creators. And we're airing this film, and many others, in Black owned and operated media to widen the economic impact of our efforts.
Because together, we can widen the screen to widen our view, and widen opportunities to put more value and goodness into the world.