I know, from personal experience, that technology can be biased.
But it can also help companies to improve inclusion and diversity in their workplaces - and, in turn, to boost their bottom lines.
COVID-19 has given firms an opportunity to shape the workplaces of the future. We must take it.
I am a technophobe - although that's probably not the best way to start an article that supports the use of technology as an enabler of diversity and inclusion.
As a child, I was excited by technology. I loved being able to use one of the three or so computers that were available in my school, playing educational games and even coding to make little stick people move across the screen. But in the past 30 years, two things have changed my perspective.
Firstly, I have let technology pass me by. Nowadays, whenever a new system is implemented, I take a deep breath before I dive in to realise its advantages. This is part of a natural reaction to change, but my first thought is often: "How much time am I going to have to invest in getting used to the new technology?" versus "what can this new technology do to drive change in diversity and inclusion?".
Secondly, and more recently, I have seen first-hand the results of biased technology in facial recognition. Earlier this year, I needed to have a passport-sized photo taken for a business travel visa. Shockingly, I 'officially' failed the biometrics. I am mixed race, and personally feel I was gifted with full lips; I kept my mouth closed for the photo, but unfortunately the technology decided that the 'wider than acceptable' parameters of my lips meant my mouth must be open, which was not acceptable.
Poor biometrics technology meant my business visa and business trip could have been denied. Luckily, there was a human present; they saw the 'mistake' and said it would be fine. This is not the first time this has happened to me, and is one of many other biased outcomes - over gender, race and disability, for example - that have been reinforced through the use of biased parameters in technology.
What's the World Economic Forum doing about diversity, equity and inclusion?
The COVID-19 pandemic and recent social and political unrest have created a profound sense of urgency for companies to actively work to tackle inequity.
The Forum's work on Diversity, Equality, Inclusion and Social Justice is driven by the New Economy and Society Platform, which is focused on building prosperous, inclusive and just economies and societies. In addition to its work on economic growth, revival and transformation, work, wages and job creation, and education, skills and learning, the Platform takes an integrated and holistic approach to diversity, equity, inclusion and social justice, and aims to tackle exclusion, bias and discrimination related to race, gender, ability, sexual orientation and all other forms of human diversity.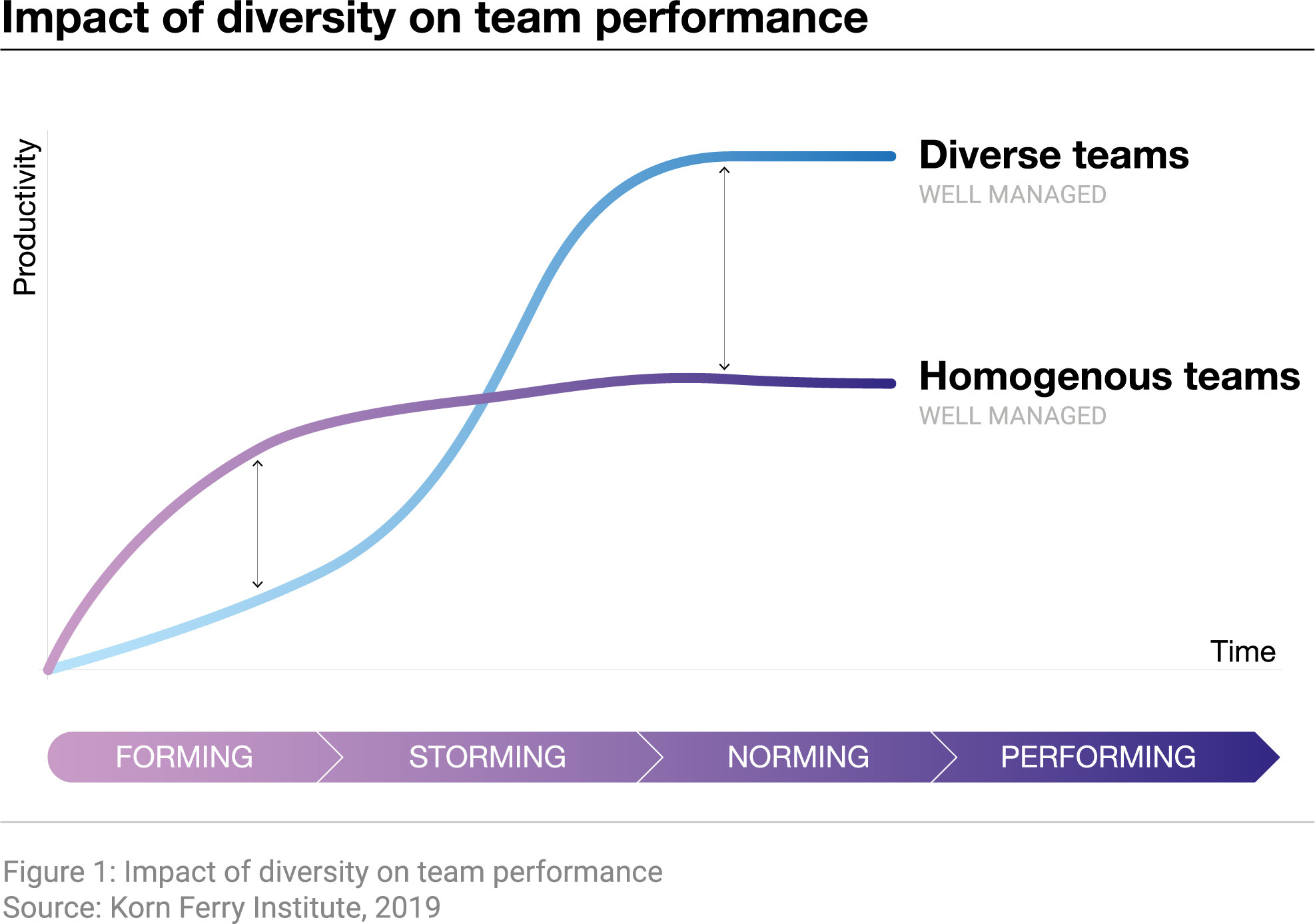 The Platform produces data, standards and insights, such as the Global Gender Gap Report and the Diversity, Equity and Inclusion 4.0 Toolkit, and drives or supports action initiatives, such as Partnering for Racial Justice in Business, The Valuable 500 – Closing the Disability Inclusion Gap, Hardwiring Gender Parity in the Future of Work, Closing the Gender Gap Country Accelerators, the Partnership for Global LGBTI Equality, the Community of Chief Diversity and Inclusion Officers and the Global Future Council on Equity and Social Justice.
Technology is not perfect. But, as I have learned through my work in diversity and inclusion, it has a remarkable potential to improve outcomes. Technology is maturing quickly and more biases are being recognised and eliminated with every new iteration, leading to rapidly accelerating progress on the diversity and inclusion agenda.
For example, at Maersk, a shipping and logistics company with over 70,000 employees in a traditionally male-dominated industry, eliminating bias from recruitment processes poses a significant challenge. To tackle this issue at scale, Maersk partnered with a gaming studio to develop an online game for hiring managers to help develop skilled and positive approaches to employee recruitment while avoiding cognitive bias. The game accompanies users through the recruitment process and delivers 'nudges' to highlight where bias might exist throughout the process. Areas such as gendered language in job adverts are highlighted and users are encouraged to stop and think and test the language before they sign off on an ad. It is clear that technological interventions can help make workplaces more fair, equitable and diverse.
Talent sourcing is another major issue on the diversity and inclusion agenda, where gender stereotypes and biases can significantly impact recruitment outcomes. Analysing the data from thousands of applications around the world, Maersk learned that when women applied, they are as successful as men in being offered a role. However, the issue is getting women to apply in the first place. This immediately helped us understand that we were not leveraging 100% of the talent pool and led to the development of a strategy to increase the proportion of female applicants.
Maersk is soon to launch a new employee value proposition in which gender diversity is a core theme and expected outcome. Maersk has also invested in programs such as Lead the Future to encourage the next generation of women into STEM careers, and has developed a video to communicate the challenge of gender stereotypes being ingrained from a young age.
Technology can be an enabler of greater diversity and inclusion. It provides data-driven insights and scalable solutions that can challenge our thinking, influence processes and ultimately change behaviours. But just as technology continues to evolve and support positive change in the diversity and inclusion agenda, it is vital that the latter continues to evolve - and that we continue to drive changes in the underlying technology to continually improve those systems and ensure bias-free outcomes.
The World Economic Forum has recently published a Diversity & Inclusion Toolkit, which outlines the practical and positive ways in which technology can be leveraged to create workplaces that are fair, equitable and diverse. At its best, technology can help reduce bias, diversify talent pools, and benchmark diversity and inclusion. Research cited in the report also indicates that increasing diversity, equity and inclusion brings a host of benefits to businesses in terms of profitability, innovation, decision-making and employee engagement.
As businesses begin to emerge from the COVID-19 crisis, they must seize this unique opportunity to shape the workplace of the future by blending new technological tools with human-centric approaches to improve diversity, equity and inclusion for all.