The past 20 years act as a good laboratory to study the success of different economic models in Latin America. While there are many winners, a clear loser is Venezuela, where the country's natural advantages have been squandered and the country now faces a humanitarian crisis.
The current economic and social disorder in Venezuela calls for a re-engagement with the international financial institutions that would help to restore normal market mechanisms in its economy. While ideologically repugnant to the current leadership, a pragmatic approach could unlock billions of dollars in aid and debt relief for a nation in chaos.
While Venezuela has carved a jagged economic path, Mexico, Colombia, Chile and others have enjoyed steady growth and established full financial independence while adhering to a market approach. When they borrow from abroad, it is on their own terms — in the 3-4% range for a 10-year bond denominated in US dollars, which is a fraction of Venezuela's current financing costs.
A lone wolf in Latin America
Without a doubt, these low costs recognize years of effective financial policy delivered by these countries. This policy has encompassed steady macroeconomic management, effective investment in infrastructure and human development, dedication to economic diversification, support of market mechanisms and sustained efforts to build deep local savings pools to reduce dependence on foreign capital. Venezuela can follow suit.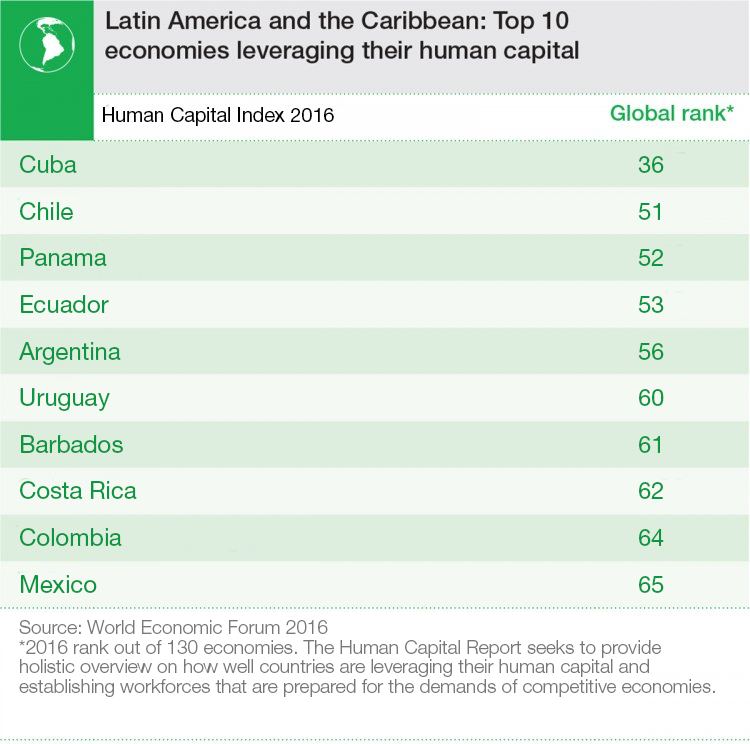 By re-engaging, Venezuela should be able to unlock significant financial assistance from the international community to meet humanitarian needs and to support a re-orientation of the economy. Just by starting the process, several billion dollars of assistance might be unlocked in weeks – with minimal conditions – to help Venezuela meet urgent needs.
However, much more significant assistance could come once Venezuela reaches agreement on a detailed medium-term economic plan with the International Monetary Fund and the World Bank, which would entail months of painful negotiations. But, with such an agreement, Venezuela might obtain tens of billions of dollars of support through a combination of new loans and an officially supported debt-restructuring operation.
Assistance from the IMF with debt restructuring should be of particular interest to Venezuela. With over US $30 billion of foreign debt payments due in the next five years, Venezuela has much to gain by pushing out or reducing these cash flows through a voluntary arrangement with creditors.
The IMF could offer space to grow
It's a suggestion that may be a surprise to those who remember that in the 1980s, the IMF was protective of international banking interests. Since then, however, IMF policy has shifted. The IMF – and its leading G7 shareholders – understand that countries recovering from a crisis need adequate breathing space to resume growth. And, with regard to private debt, Venezuelans and the IMF would share a common interest in a broad and successful debt operation to conserve the country's cash and support economic and social stabilization.
The IMF's role in helping Greece – not to mention Ukraine and Jamaica – in recent years should be looked at as an example. In these cases, each country's IMF loan was conditional on a comprehensive debt restructuring. Creditors gave substantial financial concessions to the country because they realized that a disorderly default would be the outcome if they didn't play ball. This is how it would work in Venezuela: no debt swap, no IMF – it's a powerful tool to help a country get a fair deal.
Venezuela's debt is exceptionally complicated and involves bonds and loans of both the sovereign and the state oil company, PDVSA. History tells us, though, that where there is a will there is a way: in 2006, Iraq restructured its Saddam Hussein-era debt with the help of a G7-supported UN resolution that protected the country's oil tankers. If Venezuela re-engages with the international community, it should find there is strong support for debt restructuring.
That said, international engagement is not an à la carte menu. A country cannot pick and choose the parts it likes – the cash and the debt relief, but not the reform. IMF support would need to be offered on the condition that Venezuelan officials develop a new economic programme for the country based on sustainable fiscal and monetary policies. And an economic programme would likely entail other reforms, such as the privatization over time of companies that are not fundamental to the operations of the state, the settlement of disputes domestically and abroad, and a restoration of transparency in government operations – especially regarding PDVSA.
It is painful for any country to think that its economic decisions will be subject to the approval of foreign experts. However, given the choice of suffering in the current economic chaos, or having an outside party to help develop and oversee a new economic plan for a few years, much of the population would likely choose the latter.
As shown by the other countries in the region, once the economy is back on track, the IMF can be repaid and the overseers can be sent back home – it's a temporary condition. The revolutionary plan of Hugo Chavez has failed, and Venezuela needs a new model that involves reaching out to neighbours and international institutions.