This daily round-up brings you a selection of the latest news updates on the COVID-19 pandemic, as well as tips and tools to help you stay informed and protected.
Top stories: India reports record daily rise; South Korea urges work from home; global stock market performance.
1. How COVID-19 is affecting the globe
What is the World Economic Forum doing to manage emerging risks from COVID-19?
The first global pandemic in more than 100 years, COVID-19 has spread throughout the world at an unprecedented speed. At the time of writing, 4.5 million cases have been confirmed and more than 300,000 people have died due to the virus.
As countries seek to recover, some of the more long-term economic, business, environmental, societal and technological challenges and opportunities are just beginning to become visible.
To help all stakeholders – communities, governments, businesses and individuals understand the emerging risks and follow-on effects generated by the impact of the coronavirus pandemic, the World Economic Forum, in collaboration with Marsh and McLennan and Zurich Insurance Group, has launched its COVID-19 Risks Outlook: A Preliminary Mapping and its Implications - a companion for decision-makers, building on the Forum's annual Global Risks Report.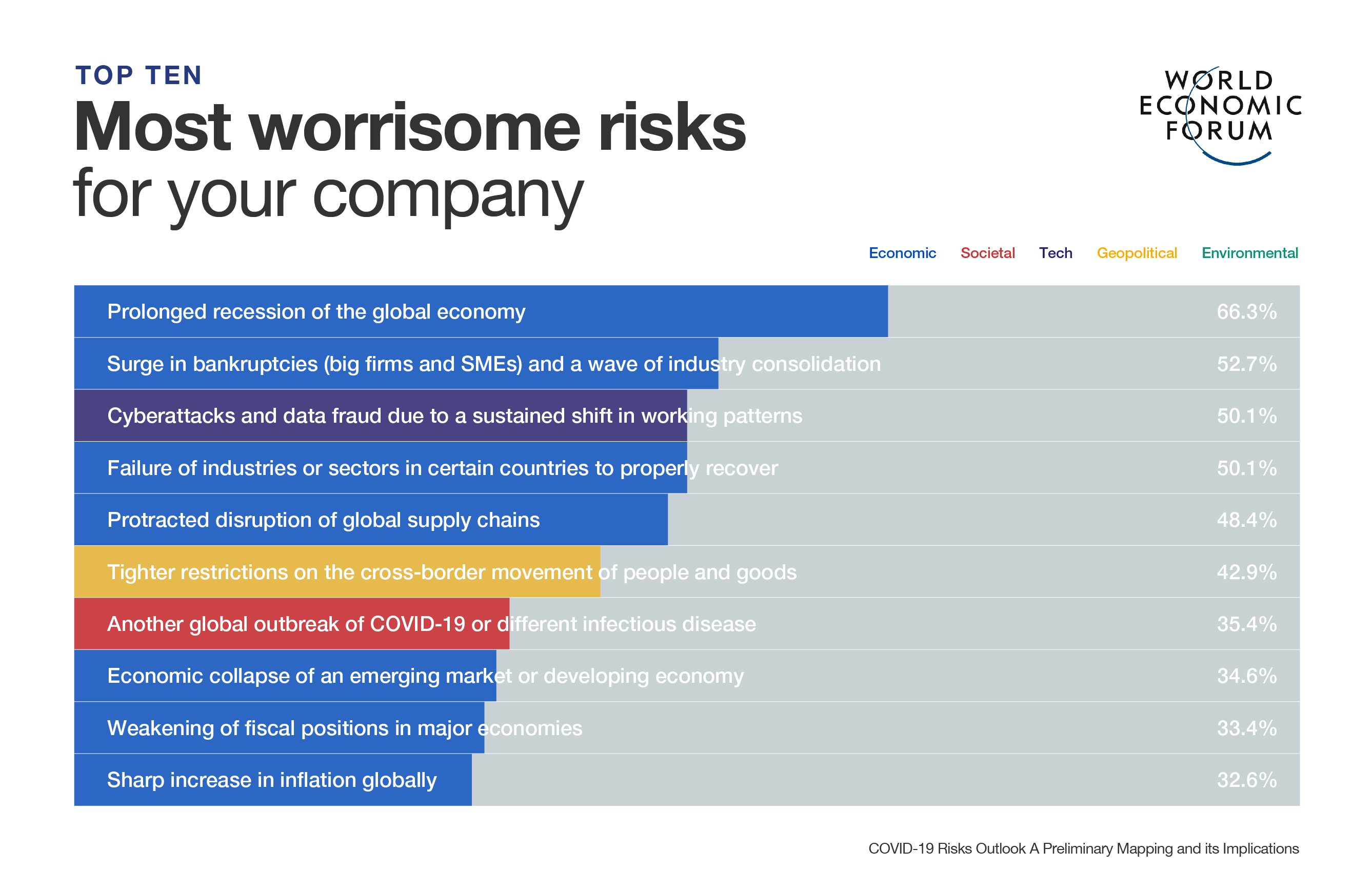 2. Cases rise in South Korea
The country reported 441 new cases as of Wednesday - the highest number of daily infections since early March.
Authorities are warning about the possibility of clusters in densely-staffed workspaces.
"Please carry out thorough checks of risk factors at workplaces, where the work environment is especially vulnerable to infection, such as call centres and logistics warehouses," said Health Minister Park Neung-hoo.
"To reduce transmission within workplaces, please reduce the number of staff through flexible work hours, work from home and working staggered hours."
3. 'Strong health systems a matter of national security' - Ethiopian PM
Ethiopian Prime Minister Abiy Ahmed Ali has called for stronger health systems as the continent continues to grapple with the global pandemic.
"This virus has not only affected our health, but also tested our way of living, societal norms and economies at large. In Africa we quickly felt the impact of the pandemic due to our weak health systems coupled with the highest disease burden in the world.
"COVID-19 has taught as that strong health systems are a matter of national security and survival."
The continent has recorded more than 1.1 million cases of COVID-19 since February and African governments have reinforced response measures, such as enhanced surveillance, detection and movement restrictions.
A WHO progress assessment found Member States in the region have gaps in different capacities, with the most acute seen in poor physical and financial access to services, and low resilience of health systems.
Dr Matshidiso Moeti, WHO Regional Director for Africa, said: "The coronavirus pandemic has proven once again the importance of investing in health systems, enhancing equitable access to care and improving readiness to prevent and control outbreaks.
"Recovering from this pandemic will be incomplete without strong measures to bolster health systems. We must seize the opportunity and make the leap for a better tomorrow."