• June is the start of Pride month that recognizes and affirms LGBTQ people.
• Diversity drives innovation and success in business, not the other way around.
• Beyond the economic arguments, diversity makes life for everyone richer.
I lost both of my parents to COVID-19 this year – my mother to the disease, and my father a month later to a broken heart. As we enter the month of June and the start of Pride month, I remember my parents as role models for recognizing and affirming LGBTQ people.
As educators, they actively supported students of all races, ethnicities, gender identities and political views. As conservative Catholics, they were perhaps unlikely advocates and allies of the LGBTQ community, but they were fierce ones, in large part because they loved their LGBTQ students and family members unconditionally, including their own children and grandchildren.
They would have been shocked that this spring, transgender students have been so under attack in the United States that President Biden (only our second Catholic president), in his 100-day address to the nation, felt the need to reassure transgender youth that he has their back.
And they would have been horrified by the extent of those attacks. This year alone, more than 30 state legislatures have introduced over 100 bills targeting transgender youth, their private healthcare and access to sports. At least six US states have actually passed laws barring trans kids from playing sports, under the baseless fear that transgender participation means cisgender girls somehow lose. The truth, of course, is that no one wins when any child is excluded.
The claims that trans athletes are "destroying" girls' sports are patently false – in fact, states that welcome trans athletes had more girls participating than states with bans. These claims are reminiscent of the misinformation spread before the passage of Title IX, which opened up girls' sports in the 1970s; detractors charged that allowing girls to play would hurt funding for boys' programmes, claims that proved equally untrue.
What's more, these bills represent a lack of understanding about how young people experience gender and sexual identity – not as an either/or situation, but as a continuum. And more young people identify as LGBTQ than ever before, including 16% of Generation Z adults (those ages 18-23 in 2020). These same LGBTQ youth and young adults are experiencing a mental health crisis; 42% seriously considered attempting suicide in the past year, showing the toll that the inability to be your authentic self can take. What a loss it will be if we don't afford these young adults greater visibility and acceptance to meet their full potential, so that we all benefit from their inclusion. This is another lesson we've learned from the movement for gender equality.
As a scientist, technology entrepreneur and CEO, I have often been one of the few, if not the only, woman in the room. As inclusion improved, I experienced first-hand how diverse perspectives drive innovation. Certainly, no one can deny that we've all benefited from the inclusion of women in science, from Marie Curie to Shirley Jackson to Kati Kariko, one of the inventors of the COVID-19 vaccine. In fact, while the correlation between diversity and innovation has long been clear, we now know that diversity drives innovation, not the other way around.
It's no accident that Pfizer has joined the Boston Consulting Group's list of the most innovative companies in the world this year for their COVID-19 vaccine. The company was also named one of Forbes' "America's Best Employers for Diversity". This is no coincidence. Recent reports by Forrester and McKinsey show top-performing companies promote greater ethnic and gender diversity and inclusion in their leadership. It is no longer enough to have technical innovation – today, "innovation" must take into consideration the myriad environmental and social implications of our world.
Given the evidence that innovation, business success and diversity are intrinsically linked, it's no surprise that diversity, equity and inclusion (DEI) has been a huge focus for the World Economic Forum and the corporate community. The Forum released DEI 4.0, a toolkit outlining the moral, legal and economic imperatives around DEI, including strategies and areas for action within organizations. In addition, corporations are embracing the UN Sustainable Development Goals, which include Goal #10: to reduce inequalities in income, age, sex, disability, race, ethnicity, origin, religion or economic or other status within and between countries.
The SDG goal to reduce inequalities is a big hairy audacious goal (as are they all), and the only way to reach them is to fully embrace diversity, not just with a grudging acceptance because of the overwhelming facts, but because diversity makes us all better. My parents understood this. They knew that embracing their students and family would make us all stronger and richer.
What is the Forum doing to boost inclusion for LGBTI people?
Discrimination based on sexual orientation and gender identity not only violates universal basic human rights, it also adversely impacts the long-term economic prospects of individuals, businesses and countries.
An initiative of the World Economic Forum, the Partnership for Global LGBTI Equality (PGLE) leverages the power of business to promote LGBTI equality and inclusion in the workplace and take wider responsibility not just for the impact they have on their employees lives but also on the broader communities in which they operate.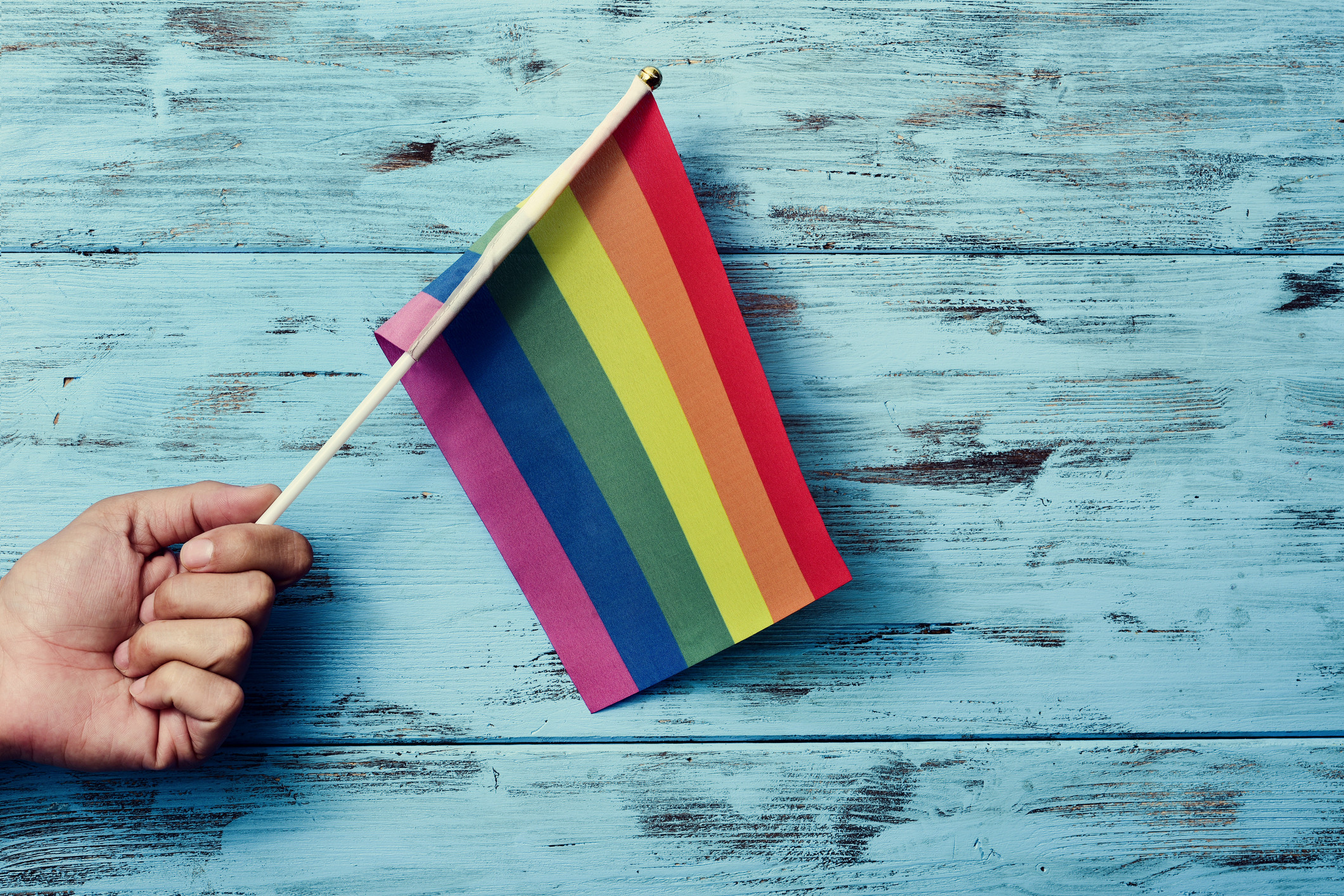 PGLE partners work together to:
Operationalize the five United Nations Standards of Conduct for Business Tackling Discrimination Against LGBTI People by providing a due-diligence framework, tools and resources for companies to advance and implement LGBTI inclusion globally (see here)

Provide a peer to peer learning platform connecting committed business leaders through the World Economic Forum in accelerating LGBTI workplace inclusion and promoting human rights for all

Share best practices and benchmarks to assist companies in meeting their commitments and responsibilities to global LGBTI equality.
Contact us to become a member or partner of the Forum.
The loss of my parents was particularly shattering for my teenage girls, who are at the age where they fear they are unlovable, and they are sure that adults don't understand them. Research and debate aside, one profound truth shines through my parents' simple example, comforting my own broken heart – my girls will always know they were, and are, loved unconditionally. My parents believed that life is not a zero-sum game, a fixed pie with pieces for the lucky few. Instead, they felt the more people and the greater diversity, the richer and bigger the pie.
Corporate leaders and lawmakers would do well to take note.