The Digital Economy
We can't tackle platform competition issues without increasing digital literacy
Improving digital literacy is key to cleaning up competition rules and regulations. Image: Pexels.
Professor of Law, Director at Jean Monnet Centre of Excellence on Digital Governance,
University of Leeds
Stay up to date:
The Digital Economy
Q: If [your preferred search engine/Facebook/Sina Weibo] started charging a [$5 equivalent] monthly fee to use the [platform] and all else remains the same, which of the following would be your most likely reaction?
Q: To the best of your knowledge, how are the following provided free of charge to users?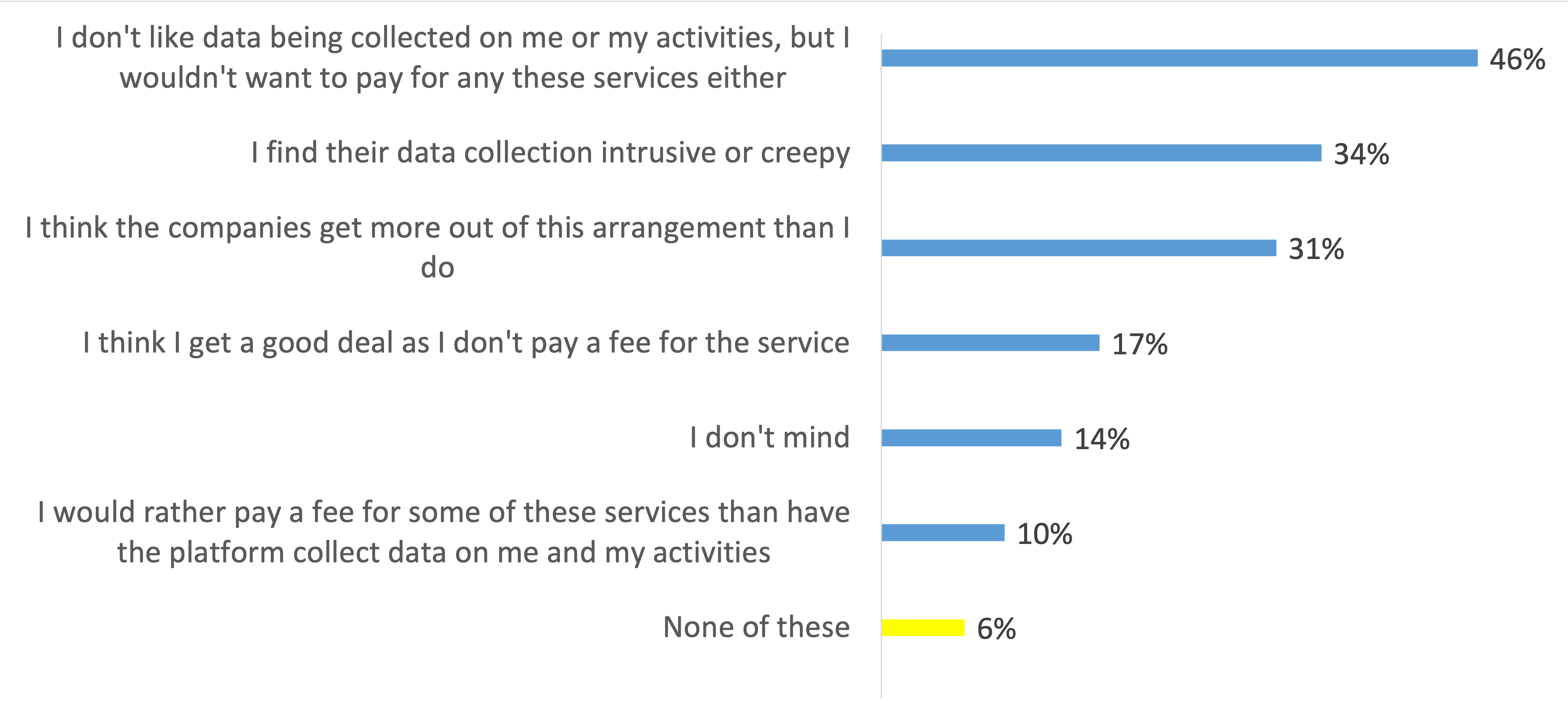 Q: Some platforms that are free of charge to use and funded by advertising also make money by collecting data on you and your activities to allow advertisers to target you with ads tailored to you personally. How do you feel about this? Please select all that apply.
Don't miss any update on this topic
Create a free account and access your personalized content collection with our latest publications and analyses.
Sign up for free
License and Republishing
World Economic Forum articles may be republished in accordance with the Creative Commons Attribution-NonCommercial-NoDerivatives 4.0 International Public License, and in accordance with our Terms of Use.
The views expressed in this article are those of the author alone and not the World Economic Forum.
Related topics:
Global Agenda
The Agenda
Weekly
A weekly update of the most important issues driving the global agenda