Economic Progress
Meet the doughnut: the new economic model that could help end inequality
Today's global economy, riven with extreme inequalities, is running down the living world on which everything depends. Image: REUTERS/Navesh Chitrakar
Stay up to date:
Economic Progress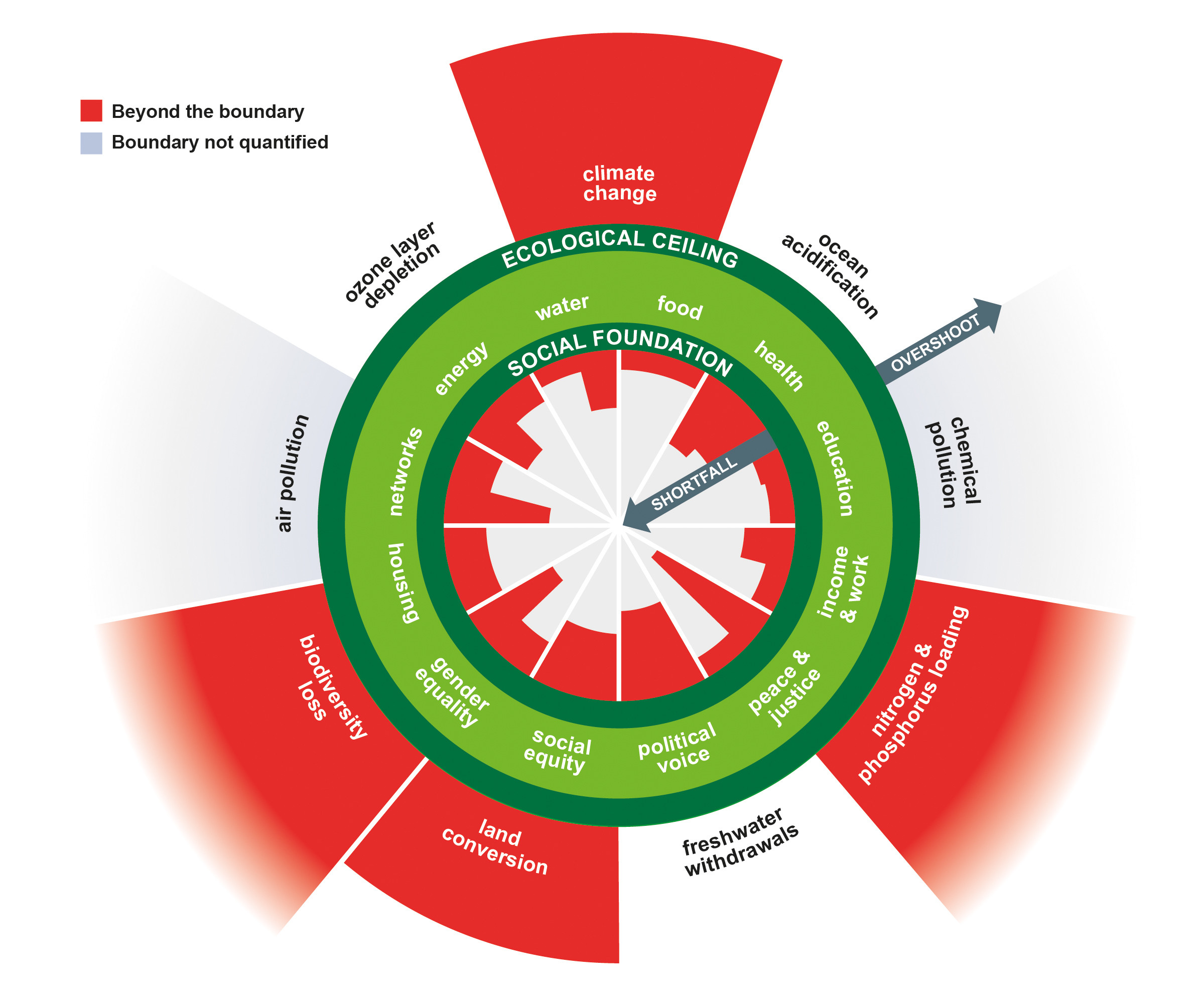 Image: Kate Raworth and Christian Guthier/The Lancet Planetary Health
The Kuznets Curve, which suggests that as countries get richer, inequality will rise before it eventually falls.
A network of flows: structuring an economy as a distributed network can more equitably distribute income and wealth amongst all those who help to generate it.
Image: Kate Raworth
Don't miss any update on this topic
Create a free account and access your personalized content collection with our latest publications and analyses.
Sign up for free
License and Republishing
World Economic Forum articles may be republished in accordance with the Creative Commons Attribution-NonCommercial-NoDerivatives 4.0 International Public License, and in accordance with our Terms of Use.
The views expressed in this article are those of the author alone and not the World Economic Forum.
Related topics:
Global Agenda
The Agenda
Weekly
A weekly update of the most important issues driving the global agenda