Mobility
The Oslo model: how to prepare your city for the electric-vehicle surge
The route has opened up towards a newer, cleaner age of motoring. Image: Reuters/Ints Kalnins
Project Leader Electrical Vehicles,
City of Oslo
Lead, Shipping Emissions and Ocean Agenda,
World Economic Forum Geneva
A graphic illustrating the rise in EV use in Norway. BEV stands for Battery Electric Vehicle, while PHEV means plug-in hybrid vehicle. Image: The Norwegian EV Association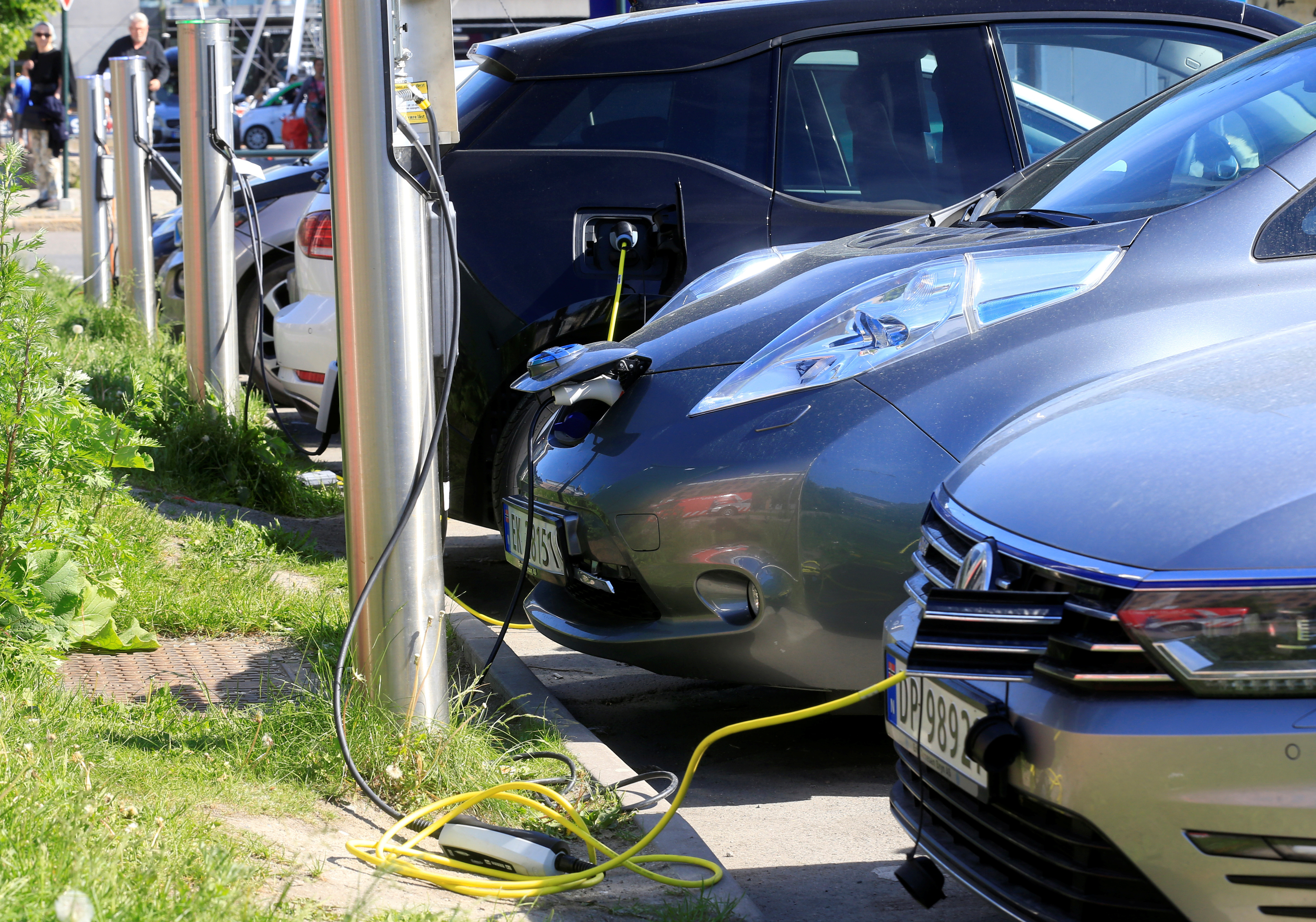 EVs at a charging point in Oslo. Image: Reuters/Ints Kalnins
An EV enters a car park in Oslo, June 2017. Image: Reuters/Ints Kalnins
Don't miss any update on this topic
Create a free account and access your personalized content collection with our latest publications and analyses.
License and Republishing
World Economic Forum articles may be republished in accordance with the Creative Commons Attribution-NonCommercial-NoDerivatives 4.0 International Public License, and in accordance with our Terms of Use.
The views expressed in this article are those of the author alone and not the World Economic Forum.
Related topics:
Global Agenda
The Agenda
Weekly
A weekly update of the most important issues driving the global agenda