Yet as June comes to an end, we are reminded that despite progress, there is still a long way to go to promote and protect LGBTI rights around the world.
We spoke with members of the World Economic Forum's Global Shapers and Young Global Leaders (YGL) communities, networks of young people who are acting for positive change in their businesses and communities. Their actions are a reminder that Pride is a year-round endeavour.
"The LGBTQI community has a history of marginalization and discrimination that is, quite frankly, unacceptable," said Aria Finger, 36, a YGL from the US and CEO of DoSomething.org, a non-profit that works with young people to create campaigns for positive change. "We cannot allow this to continue. As allies, we should all join in the fight for equality for the LGBTQI community."
Rui Maria Pêgo, 30, a Global Shaper from the Lisbon Hub in Portugal, is a national radio and TV host. He came out publicly as gay in 2016 and received the Rainbow Award from ILGA Portugal, LGTBI association, that year.
"My motto is 'To become visible is to become an equal,'" he said. "I use the media attention that I have to promote debate on LGBTQI+ issues and, to a degree, help, with other activists, shape the mainstream cultural conversation from 'awareness of LGBTQI+' issues to equality."
Katlego Kolanyane-Kesupile, 31, a Global Shaper in the Gaborone Hub in Botswana, is the founder of the Queer Shorts Showcase Festival, Botswana's first and only LGBTI-themed theatre festival.
"As a creative practitioner working in development and human rights, I've established platforms to promote dialogue and motivate cultural shifts," she said. "While we advocate for broadening understandings of inclusion, I believe that we must ensure that we also fortify our protection mechanisms so that people feel supported and defended in the long run."
What is the Forum doing to boost inclusion for LGBTI people?
Discrimination based on sexual orientation and gender identity not only violates universal basic human rights, it also adversely impacts the long-term economic prospects of individuals, businesses and countries.
An initiative of the World Economic Forum, the Partnership for Global LGBTI Equality (PGLE) leverages the power of business to promote LGBTI equality and inclusion in the workplace and take wider responsibility not just for the impact they have on their employees lives but also on the broader communities in which they operate.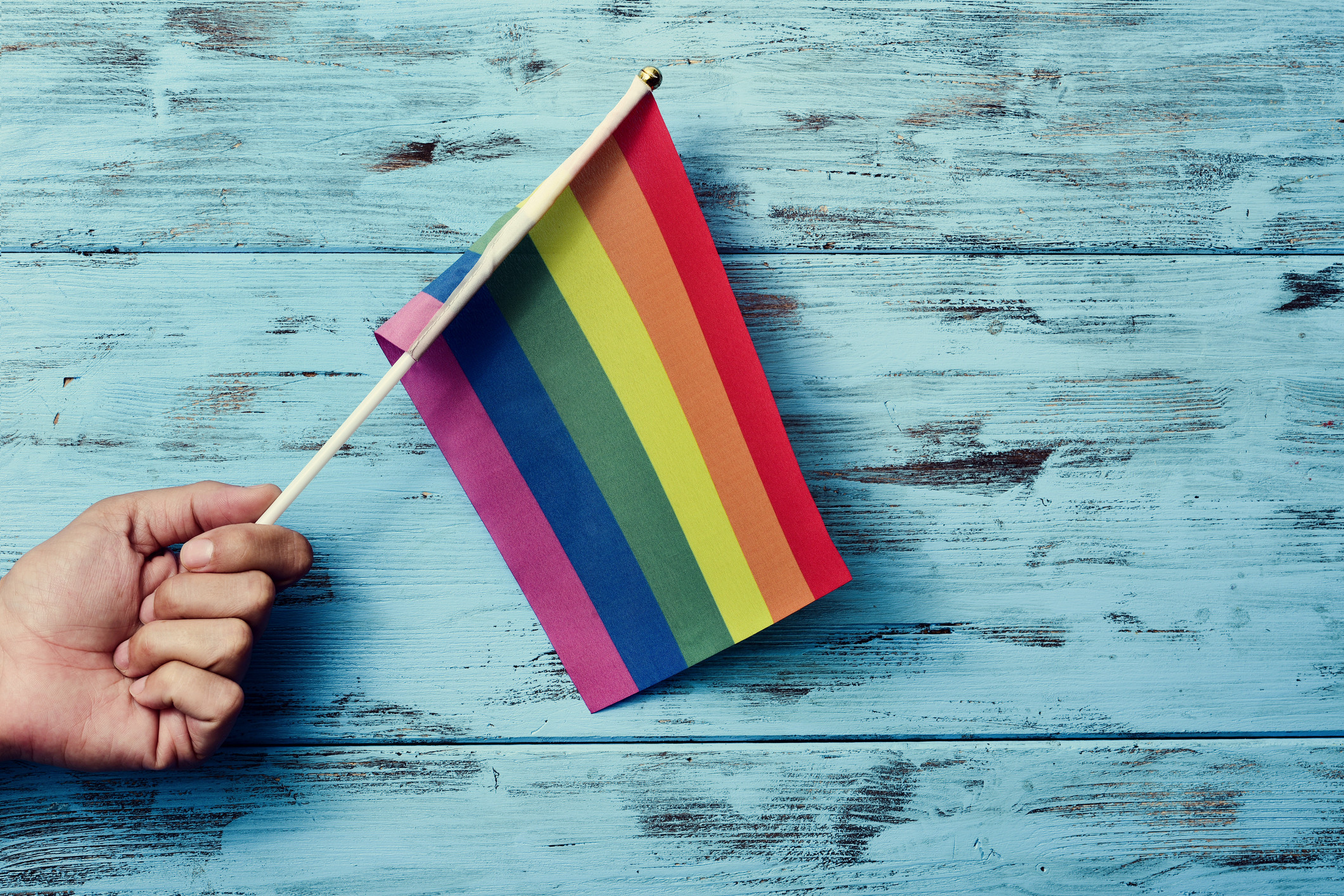 PGLE partners work together to:
Operationalize the five United Nations Standards of Conduct for Business Tackling Discrimination Against LGBTI People by providing a due-diligence framework, tools and resources for companies to advance and implement LGBTI inclusion globally (see here)

Provide a peer to peer learning platform connecting committed business leaders through the World Economic Forum in accelerating LGBTI workplace inclusion and promoting human rights for all

Share best practices and benchmarks to assist companies in meeting their commitments and responsibilities to global LGBTI equality.
Contact us to become a member or partner of the Forum.
The Taipei Hub recently organized a workshop to discuss the issue of surrogacy for gay partners. The workshop brought together NGOs, LGBTI groups, hospitals, politicians and advocates for a discussion on policy change, said Jane Lu, 27, a Global Shaper from the hub.
"To help people assess this issue objectively, we should visualize and promote the data and relevant research results about surrogacy," she said.
Mika Yakushi, 29, a Global Shaper from the Tokyo Hub in Japan, created ReBit, a non-profit organization that organizes lectures about LGBTI issues at schools and supports LGBTI youth leadership and career development.
"[ReBit] supports LGBT youths and aims to create a society where LGBT youths could grow up without experiencing hate and become adults as they wish to be," he said.
With a similar goal, Wesley Braga, 28, a Global Shaper from the Fortaleza Hub in Brazil, created the social media project Aceitar-se, which translates to "self-acceptance," to support LGBTI youth in his community.
"I noticed that when we're young, we don't have anybody to talk to about our sexuality or our insecurities, fears so common at this age," he said. "The project was idealized with a big aim: to create a network between LGBTQI people, a space where they can feel secure and free to exchange experiences, to share struggles and mechanisms of self-acceptance, and doing so help each other getting through hard times, especially when you fell alone."
This spring, DoSomething.org organized a campaign called "Take Back the Prom" to help ensure that students in the US could attend prom and be themselves when they did, Finger said.
Sadiq Gillani, 40, a YGL from United Arab Emirates, serves as a role model to inspire diversity in the workplace in his positions as an executive and lecturer.
"The more that companies can make all of their employees feel included, then the more engaged they will be," he said. "Creating a culture of acceptance and tolerance at work enables employees to be themselves and perform at their best."
Esra'a Al Shafei, 32, a YGL from Bahrain, founded Majal.org, a civic tech organization, and has built platforms to amplify underrepresented voices.
"We must always ask ourselves what more can be done to promote inclusivity," she said. "We begin that process with listening to and prominently featuring marginalized people, acting as allies and accomplices to forge efforts with real impact. As the custodians of a better future, young people must lead this charge."
Diego Tomasino, 32, a Global Shaper in the Panama City Hub in Panama, created a project called "Panama: Allied City in LGBTI Pride" that collects and implements best practices for ensuring LGBTI safety and inclusion.
"We know that this year we are having the biggest pride in Panama, but that's only one week," he said. "We need to create a city where all year round every single kid will not be afraid of saying 'I am gay' in public, or any adult will be fired if they come out at work. We are building the basis for that."
Cori Lathan, a YGL alum, said it was important for young people to demand inclusion.
"Everyone deserves the right to be their true self and to be heard. This is true at home, in the workplace, and in the community."