Have you ever stood at the counter of a fast-food restaurant unsure of what to order? Well, that could become a thing of the past – artificial intelligence is cooking up something especially for you.
Many restaurants have already deployed automation, artificial intelligence and machine learning, using innovations such as chatbots to guide customers through menus and help them order. But the next wave of food service automation is going even further. Here's how.
KFC is using facial recognition and AI in China. A large interactive screen greets customers with an image of themselves, taken from in-built cameras. After guiding them through the order process, and entertaining them along the way, the AI has learned two things: what they look like and what they like to eat. It lets people pay using facial recognition too, and the next time they visit it will not only recognize them, it will remind them of their last order.
Californian burger chain CaliBurger has employed Flippy, a real-life robot chef, in the kitchen of its Pasadena restaurant. Using on-board sensors and cameras, it prepares, cooks and plates up food. It can see when a burger needs to be flipped and detect the temperature of the food it is cooking.
Pepper is a waiter and meet-and-greet robot for the food service and retail sectors. It interacts with customers via voice recognition and an integrated tablet, and in a restaurant setting can answer questions, make recommendations and take diners' orders. Developed by Japanese technology firm SoftBank in partnership with Mastercard, it also takes payments. It's in use at Pizza Hut in Singapore and the French supermarket chain Carrefour.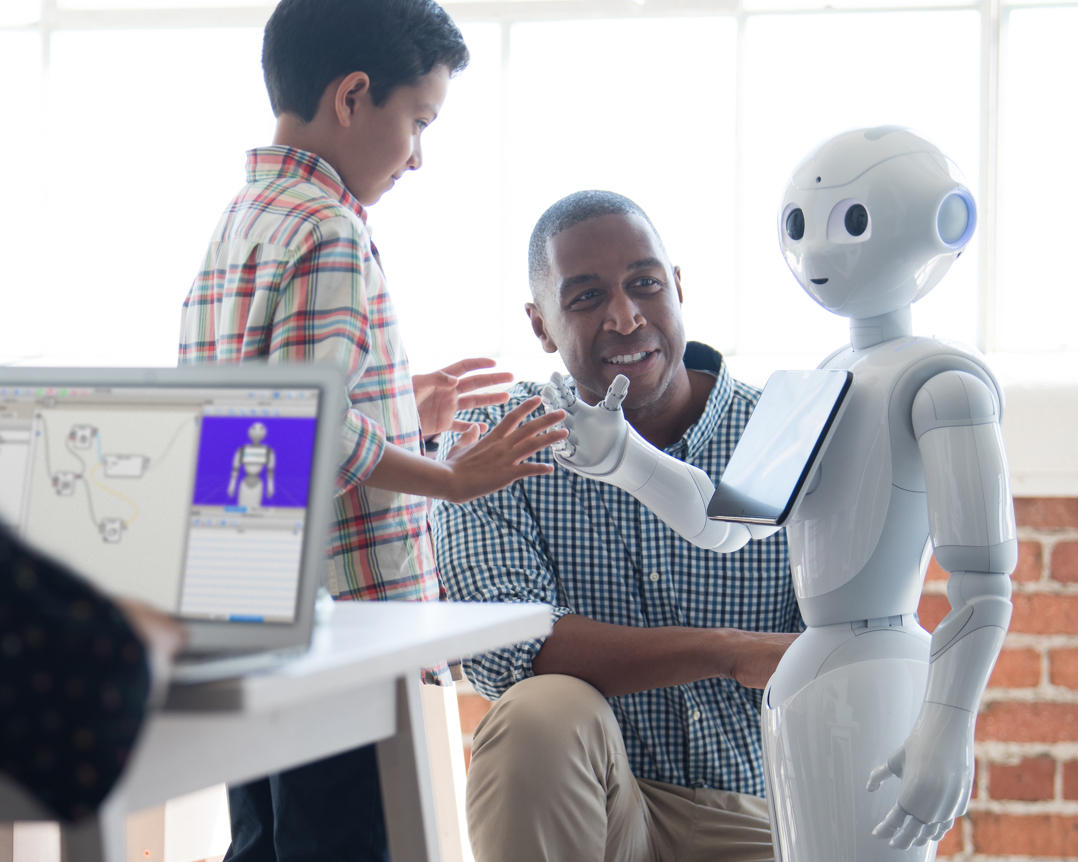 Identify what's on your plate
Investment in automation in the food sector is on the rise. In 2018, the sales value of the market in China alone amounted to more than $123 million, and by 2025 it's estimated more than $500 million worth of robots will have been sold to the global food and beverage industry.