The global conversation around capitalism has changed.
Business's journey to balance profit and purpose is accelerating.
The best way to deliver value for stakeholders is by listening to our people.
Over three decades ago, when I left my home in India to attend university in the United States, the prevailing wisdom about capitalism came from the economist Milton Friedman, who famously said: "The business of business is business." In other words, corporations should focus primarily on profit.
The Friedman approach to capitalism has had many benefits, and many beneficiaries. It has lifted millions of people out of poverty, giving so many of us opportunities we could only dream of. But it has also had unexpected and unintended consequences, not least of which is the irreversible warming of our planet.
And, perhaps most importantly, far too many people still lack access to the ladder of upward mobility.
So it's no wonder that the global conversation around capitalism has changed significantly in recent years, as we move closer to the Fourth Industrial Revolution. People are rightfully wondering whether and how we can make the system fairer and more equitable. Business leaders are reconsidering the value that their organizations can bring to a wider variety of stakeholders.
In Deloitte's third annual 4IR Readiness survey – which examines business "readiness" across the dimensions of social impact, strategy, talent/workforce, and technology – we examined the intersection of readiness and responsibility to see how leaders are balancing this transition to Industry 4.0 – capitalizing on advanced technologies to help propel their businesses forward, while acting in a more socially responsible way, particularly in the area of environmental stewardship.
Our survey of more than 2,000 C-suite executives across 19 countries provided a glimpse into how traditional business objectives, transformational technologies, evolving skills, and growing obligations to the greater good are intersecting.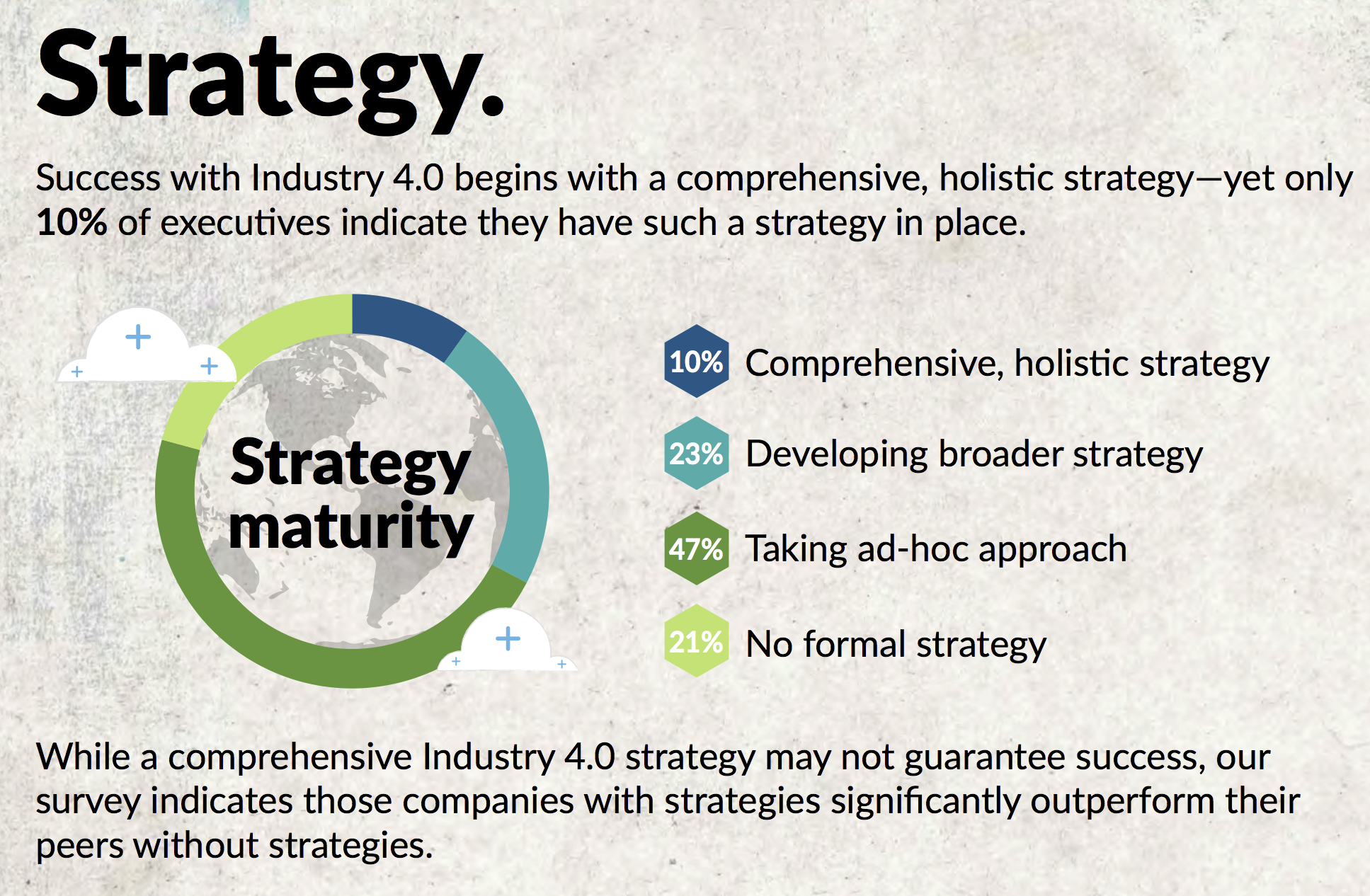 Some responses indicated progress, such as those leaders who are embracing employee development and societal concerns. Others, like the persistence of short-termism and the reluctance to fully embrace Industry 4.0 technologies, feel like missed opportunities. Ultimately though, the survey suggests that business's journey to balance profit and purpose is accelerating.
This was apparent in August when the nearly 200 CEOs of the Business Roundtable in Washington DC released a new statement on the purpose of business; this one focused on creating value for customers, communities and the planet in addition to shareholders. I was proud to be one of the signatories.
As Klaus Schwab has pointed out, the Roundtable's statement moves us closer to his vision of "stakeholder capitalism," where corporations function as trustees of society.
The Davos Manifesto 2020 explains how companies can engage their stakeholders in shared, sustained value creation. In addition to standard financial metrics, it says, organizations should also establish and track their progress towards environmental, social, and governance (ESG) goals.
Deloitte is working with the World Economic Forum's International Business Council, and our colleagues from the other Big Four professional services firms, to identify universal disclosures around four areas: prosperity, people, and planet, and principles of governance.
Truthfully, it's going to take a while to shift our definition of corporate value, and to develop new frameworks for measuring that value.
But we don't have to wait. As business leaders, we can start delivering value for our stakeholders now.
One of the best ways to do so is by listening to our people. As CEO, I spend as much time as I can with Deloitte professionals around the world. At partner meetings and town halls, we discuss our organization's business strategy, priorities, and plans. I am always struck by how committed they are to Deloitte's purpose – to make an impact that matters – and not just for their clients, but for their colleagues and their communities, too. It drives everything they do.
They know that we cannot make an impact alone. Rather, we must work with NGOs, governments, and other businesses to prepare society for the changes ahead. And we must take special care to consider the environmental and social impact of our work.
It's why, in 2017, Deloitte launched WorldClass, an initiative to offer career-building opportunities to people at risk in the Fourth Industrial Revolution. Our goal is to impact 50 million futures by 2030.
Ten million of those futures belong to women and girls in India, my home country. Only 26% of women in India are employed. And almost 40% of girls between the ages of 15 and 18 drop out of school.
Those girls deserve opportunities like the ones I benefited from when I got a Rotary Foundation scholarship to attend university in America. I was proud to return to India last February to announce Deloitte's support of Katha and Pratham, two organizations that bring educational materials and teacher training tools to remote communities.
Whether it's cleaning up our oceans or investing in rural education, making an impact that matters is an investment in our shared future. But it doesn't have to happen at some future date or time. We can make a difference in the here and now. And we must. Because our responsibility is no longer to create value for our shareholders only. We must bring value to all of our stakeholders. These days, the business of business has to be bigger than business.