This daily round-up brings you a selection of the latest news updates on the COVID-19 coronavirus pandemic, as well as tips and tools to help you stay informed and protected.
Top stories: WHO warns of resurgence in Europe, Mexico's surge, and the true figure for US cases could be 10 times higher than reported.
1. How COVID-19 is affecting the globe
2. CDC: Only 1 in 10 US cases likely to have been identified

The true number of coronavirus cases in the United States could be 10 times higher than previously thought, according to the director of the Centers for Disease Control and Prevention.
The current total stands at 2.4 million confirmed cases, according to Johns Hopkins University, which would mean there could in fact be more than 20 million.
What is the World Economic Forum doing to manage emerging risks from COVID-19?
The first global pandemic in more than 100 years, COVID-19 has spread throughout the world at an unprecedented speed. At the time of writing, 4.5 million cases have been confirmed and more than 300,000 people have died due to the virus.
As countries seek to recover, some of the more long-term economic, business, environmental, societal and technological challenges and opportunities are just beginning to become visible.
To help all stakeholders – communities, governments, businesses and individuals understand the emerging risks and follow-on effects generated by the impact of the coronavirus pandemic, the World Economic Forum, in collaboration with Marsh and McLennan and Zurich Insurance Group, has launched its COVID-19 Risks Outlook: A Preliminary Mapping and its Implications - a companion for decision-makers, building on the Forum's annual Global Risks Report.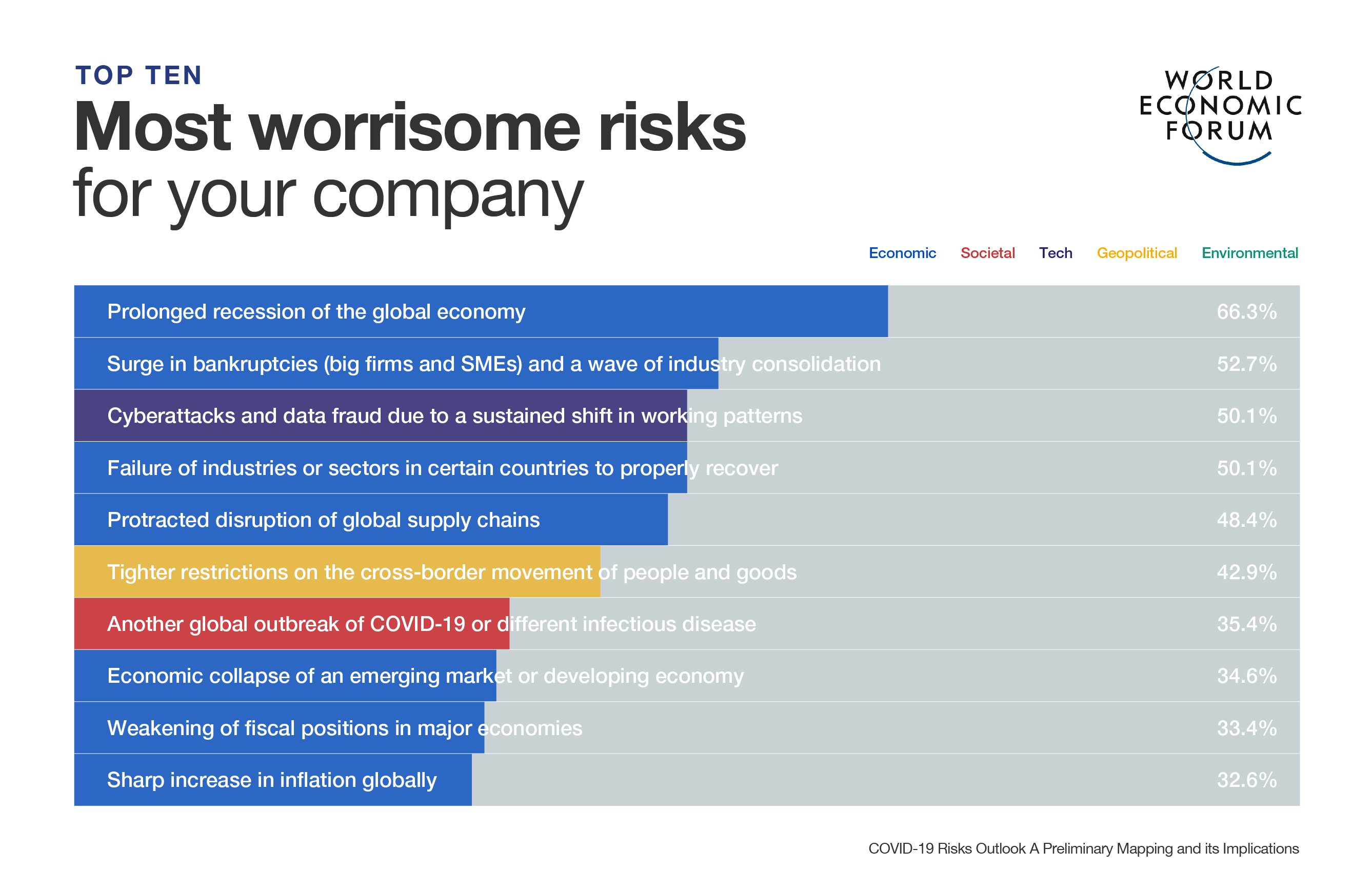 3. Severe COVID-19 'uncommon' in children
Children in Europe are very unlikely to die from COVID-19, according to a cohort study of 25 countries published in the Lancet.
Led by researchers from the UK's Great Ormond Street children's hospital, the largest clinical study of children outside China looked at 582 young patients, aged from 3 days to 18 years, who were infected with coronavirus.
The researchers said: "Our data show that severe COVID-19 is uncommon in young children, including infants, despite their immune maturation being incomplete."