• Young LGBTQ people already had higher risk of mental health problems.
• The coronavirus has both robbed them of access to supportive environments and increased negative contacts.
• Better data is needed to understand the impact on the young LGBTQ community.

Since the onset of COVID-19, the volume of young people reaching out to the Trevor Project, the world's largest suicide prevention and crisis intervention organization for young LGBTQ people, has increased significantly – at times double our normal volume.
This is troubling, but not surprising. In early April, we released a white paper on the ways in which LGBTQ youth may be particularly vulnerable to negative mental health impacts associated with COVID-19. Prior to the pandemic, LGBTQ youth have been found to be at significantly increased risk for depression, anxiety and attempting suicide. This correlates with the minority stress model, in which experiences of discrimination, rejection and violence are compounded, and can lead to negative mental health outcomes.
Furthermore, young LGBTQ people already faced disproportionate rates of unemployment and homelessness. It is clear that the widespread anxiety, physical distancing and economic strain caused by COVID-19 have exacerbated these concerns, and created new, unique problems for many of them.
For instance, as a result of school closures, many young people have lost access to friends, peers and supportive adults. This issue is not specific to LGBTQ students, but we know based on the work we do every day that positive social connections are vital for suicide prevention, as they buffer stress, reduce depression and improve well-being – and LGBTQ youth are more than four times as likely to attempt suicide compared to their peers. For many young LGBTQ people, school might be their one safe space and source of affirming community.
Research shows that access to supportive peers consistently protects against anxiety and depression. And according to the Trevor Project's research, young LGBTQ people who report having at least one accepting adult were 40% less likely to report a suicide attempt in the past year. For some, that accepting person could be a teacher, coach or school counsellor.
Another unintended consequence of physical distancing has been an increase in negative interactions. The Trevor Project has been hearing from an increased number of LGBTQ youth who no longer have access to their support systems. Many now find themselves confined to unsupportive home environments – which can result in increased anxiety and emotional pain, particularly among transgender and nonbinary youth, as they may need to hide their authentic selves to maintain safety.
Research suggests that among young LGBTQ people, only one-third experience parental acceptance, with an additional one-third experiencing parental rejection, and the final one-third not disclosing their LGBTQ identity until they are adults.
An increase in rejection or abuse at home can be detrimental to young LGBTQ people's physical and mental health. For one, it can increase the risk of being kicked out of their home, running away and experiencing homelessness; and therefore, increase the risk of suicide. Our research has found that LGBTQ youth who experienced housing instability reported considering suicide at twice the rate and attempted suicide at more than three times the rate of LGBTQ youth who had not. We also know that LGBTQ youth report higher rates of sexual and physical abuse compared to their straight, cisgender peers, and physical distancing has limited the opportunities for mandated reporters and other concerned individuals to observe signs of potential abuse among LGBTQ youth.
Over the last few months, we've heard heartbreaking stories from young LGBTQ people reaching out to us for support, including high-school seniors feeling hopeless about the prospect of not being able to escape to college in the fall, college students who faced housing instability as a result of campus closures, and transgender and nonbinary young people who were forced to delay long-sought-after, gender-affirming medical care. These conversations often mention several themes, ranging from feelings of isolation and anxiety about the future, to economic insecurity and fear around having or getting COVID-19.
Feelings of stress and anxiety are perfectly normal reactions to what is happening in the world. Although physical distancing policies may vary across the United States and around the globe, the key is to remember that physical distancing does not have to mean social isolation.
The dramatic impact of COVID-19 on mental health – especially that of LGBTQ youth – is just starting to be understood. But without robust research and systematic data collection, we will never truly know many LGBTQ people have been infected and/or died from COVID-19, and how the pandemic has uniquely impacted rates of unemployment, homelessness and suicide among LGBTQ youth.
The systematic collection of data on sexual orientation and gender identity around COVID-19 cases can vastly improve our understanding of the pandemic's impacts on the LGBTQ community. This data can also inform our healthcare system's response programs, mental health resources and nationwide crisis intervention efforts.
What is the Forum doing to boost inclusion for LGBTI people?
Discrimination based on sexual orientation and gender identity not only violates universal basic human rights, it also adversely impacts the long-term economic prospects of individuals, businesses and countries.
An initiative of the World Economic Forum, the Partnership for Global LGBTI Equality (PGLE) leverages the power of business to promote LGBTI equality and inclusion in the workplace and take wider responsibility not just for the impact they have on their employees lives but also on the broader communities in which they operate.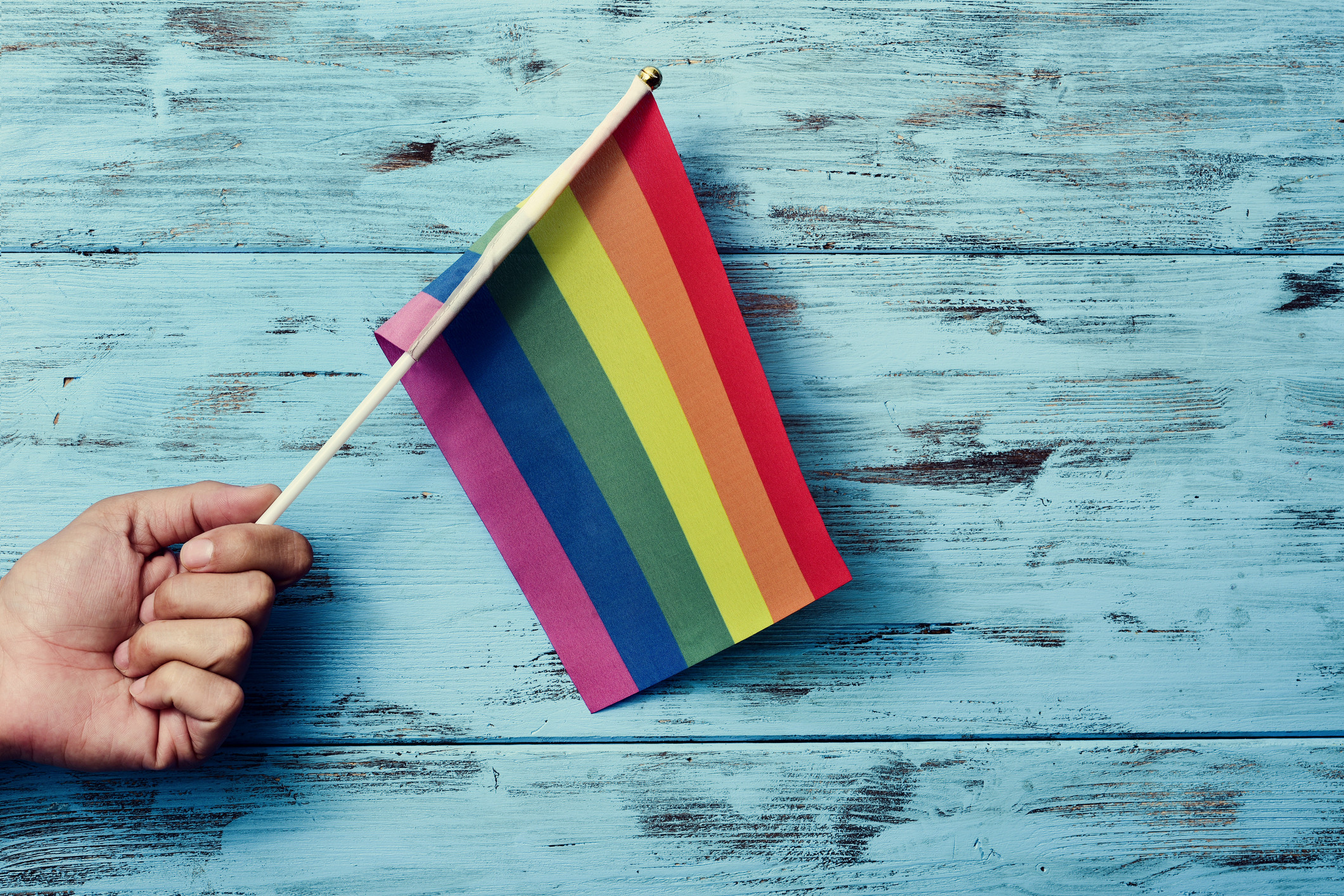 PGLE partners work together to:
Operationalize the five United Nations Standards of Conduct for Business Tackling Discrimination Against LGBTI People by providing a due-diligence framework, tools and resources for companies to advance and implement LGBTI inclusion globally (see here)

Provide a peer to peer learning platform connecting committed business leaders through the World Economic Forum in accelerating LGBTI workplace inclusion and promoting human rights for all

Share best practices and benchmarks to assist companies in meeting their commitments and responsibilities to global LGBTI equality.
Contact us to become a member or partner of the Forum.
LGBTQ youth who find themselves in an environment that does not affirm their identity, or places them at risk for abuse, should seek affirming connections either through existing support networks or by joining safe online spaces for LGBTQ youth, like TrevorSpace. We've been telling young people: Do all you can to stay connected with your friends, family or chosen family. For those who have access, try using the internet to contact loved ones or to find mental health resources and affirming community. Make a routine and set time aside each day to engage in self-care and wellness activities that will positively impact your mental and physical health. And if you're ever feeling hopeless, please call, chat or text the Trevor Project. Our trained counsellors are here for you 24/7. You are not alone.