This daily round-up brings you a selection of the latest news updates on the COVID-19 coronavirus pandemic, as well as tips and tools to help you stay informed and protected.
Top stories: Australia reports deadliest day; global confirmed cases near 20 million; and New Zealand reaches milestone.
1. How COVID-19 is affecting the globe
Economic activity in France was 7% below normal levels in July – up slightly on June. The French economy contracted nearly 14% across the same period.
What is the World Economic Forum doing to manage emerging risks from COVID-19?
The first global pandemic in more than 100 years, COVID-19 has spread throughout the world at an unprecedented speed. At the time of writing, 4.5 million cases have been confirmed and more than 300,000 people have died due to the virus.
As countries seek to recover, some of the more long-term economic, business, environmental, societal and technological challenges and opportunities are just beginning to become visible.
To help all stakeholders – communities, governments, businesses and individuals understand the emerging risks and follow-on effects generated by the impact of the coronavirus pandemic, the World Economic Forum, in collaboration with Marsh and McLennan and Zurich Insurance Group, has launched its COVID-19 Risks Outlook: A Preliminary Mapping and its Implications - a companion for decision-makers, building on the Forum's annual Global Risks Report.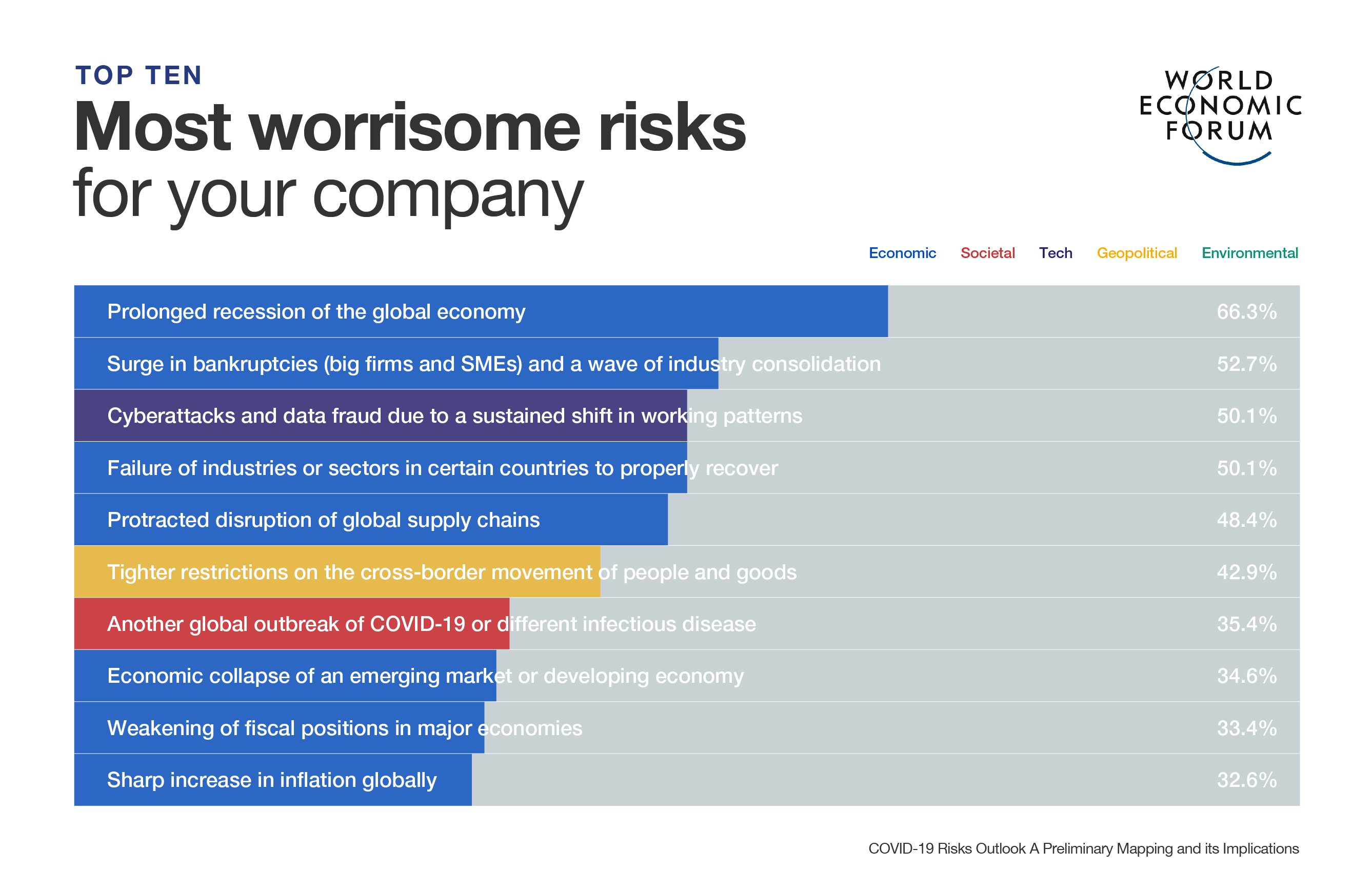 2. Australia reports record single-day rise
Prime Minister Scott Morrison has said that internal border closures were unlikely to be lifted before Christmas. The federal political system has given rise to the internal closures, with states and territories taking different measures.
But there was some brighter news, with hard-hit Victoria reporting a drop in daily new infections. Melbourne, the state capital, has been in lockdown since early July.