Diverse workplaces are well-poised for innovative problem solving.
Many diversity gaps exist in tech start-ups, stifling opportunity.
Fewer than 1% of Europe's tech founders identified as Black/African/Caribbean last year.
Only 43% of companies have at least one female C-suite executive.
Diverse companies enjoy a range of advantages thanks to a wide-ranging pool of talent and ideas. For instance, such companies are often more innovative and successful. According to the Boston Consulting Group, diverse firms report almost 20% higher innovation revenues, or proceeds from recently-launched products and services.
Despite these advantages, diversity gaps still exist, especially in the tech startup ecosystem. These gaps manifest in a variety of ways, from venture capital funding, to board composition, and even to the implementation of programmes to boost company diversity.
These five charts provide a snapshot of the challenges tech startups face in 2020 - and the many opportunities for change and growth.
1. There's a lack of diversity among founders - and it leads to stubborn patterns
2. Male-founded start-ups draw the greatest share of deals and dollars
2019 closed with only 3% of seed, venture and corporate dollar investments going to female-only founded start-ups – down 5% from the previous year, according to the annual Crunchbase Diversity Report.
That said, there are some signs of change. At the end of 2019, that same Crunchbase report found that 20% of start-ups raising their first round of funding had a female leader – double the number a decade earlier.
3. Few start-ups are actively trying to boost diversity
For its 2020 Global Startup Outlook report, it asked start-ups in Canada, the United States and the United Kingdom about the programmes in place to increase diversity.
Less than half (43%) said they had company-wide promotion and hiring goals, while fewer than one-in-five had these goals for executive positions (the C-suite).
4. Lack of diverse representation in C-suite
For the first time this year, Silicon Valley Bank asked start-ups in the US, UK and Canada about the ethnic and racial minorities in their C-suites and on their board.
In both cases, less than half of the companies had at least one member of their leadership teams who was ethnically or racially diverse.
5. The gender gap in leadership persists
There is slow, but positive progress towards gender parity in leadership positions, as the World Economic Forum's Global Gender Gap Report 2020 found. But only 55% of adult women are in the labour market, compared to 78% of men.
What's the World Economic Forum doing about diversity, equity and inclusion?
The COVID-19 pandemic and recent social and political unrest have created a profound sense of urgency for companies to actively work to tackle inequity.
The Forum's work on Diversity, Equality, Inclusion and Social Justice is driven by the New Economy and Society Platform, which is focused on building prosperous, inclusive and just economies and societies. In addition to its work on economic growth, revival and transformation, work, wages and job creation, and education, skills and learning, the Platform takes an integrated and holistic approach to diversity, equity, inclusion and social justice, and aims to tackle exclusion, bias and discrimination related to race, gender, ability, sexual orientation and all other forms of human diversity.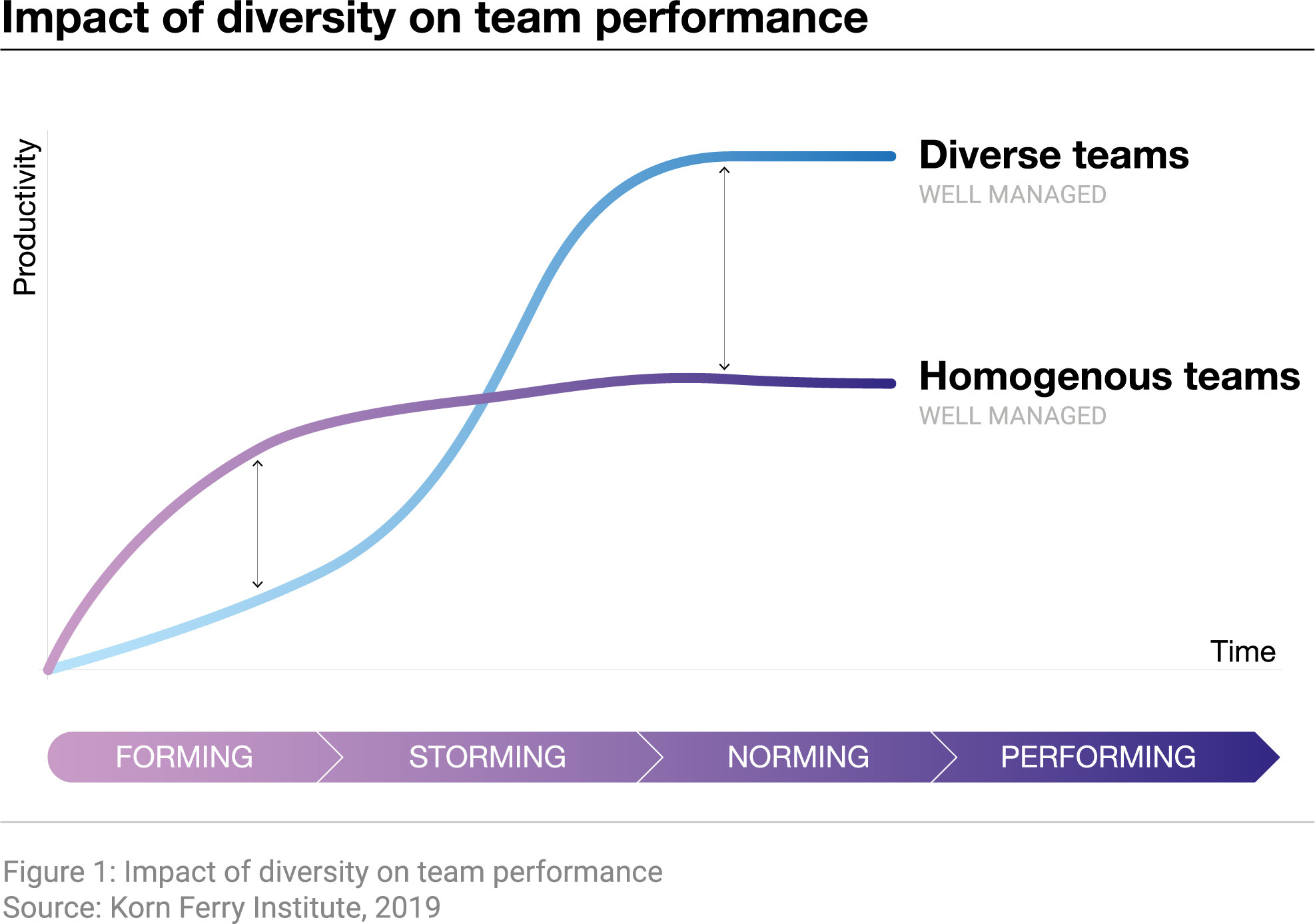 The Platform produces data, standards and insights, such as the Global Gender Gap Report and the Diversity, Equity and Inclusion 4.0 Toolkit, and drives or supports action initiatives, such as Partnering for Racial Justice in Business, The Valuable 500 – Closing the Disability Inclusion Gap, Hardwiring Gender Parity in the Future of Work, Closing the Gender Gap Country Accelerators, the Partnership for Global LGBTI Equality, the Community of Chief Diversity and Inclusion Officers and the Global Future Council on Equity and Social Justice.
And the gender gap persists in the C-suite and on the board among tech start-ups, with 43% of companies having at least one female C-suite exec and 42% having at least one female board member.