London's famous black cabs are struggling.
COVID-19 has resulted in a fifth of taxis being taken off the road.
1,000 drivers have already quit.
Transport across the globe is facing a crisis as passengers stay home.
Every great city has its icons – for London, it's Big Ben, red buses and black cabs. The only catch is that there aren't many of the taxis on the streets anymore.
The pandemic, having halted tourism, has drastically reduced demand for cab rides in cities the world over – and London is no exception. Add competition from ride sharing app Uber and you can see why London's trademark taxis are in a bad way.
Planes taxied to a permanent stop
It's far from the only mode of transport affected.
What is the World Economic Forum doing to manage emerging risks from COVID-19?
The first global pandemic in more than 100 years, COVID-19 has spread throughout the world at an unprecedented speed. At the time of writing, 4.5 million cases have been confirmed and more than 300,000 people have died due to the virus.
As countries seek to recover, some of the more long-term economic, business, environmental, societal and technological challenges and opportunities are just beginning to become visible.
To help all stakeholders – communities, governments, businesses and individuals understand the emerging risks and follow-on effects generated by the impact of the coronavirus pandemic, the World Economic Forum, in collaboration with Marsh and McLennan and Zurich Insurance Group, has launched its COVID-19 Risks Outlook: A Preliminary Mapping and its Implications - a companion for decision-makers, building on the Forum's annual Global Risks Report.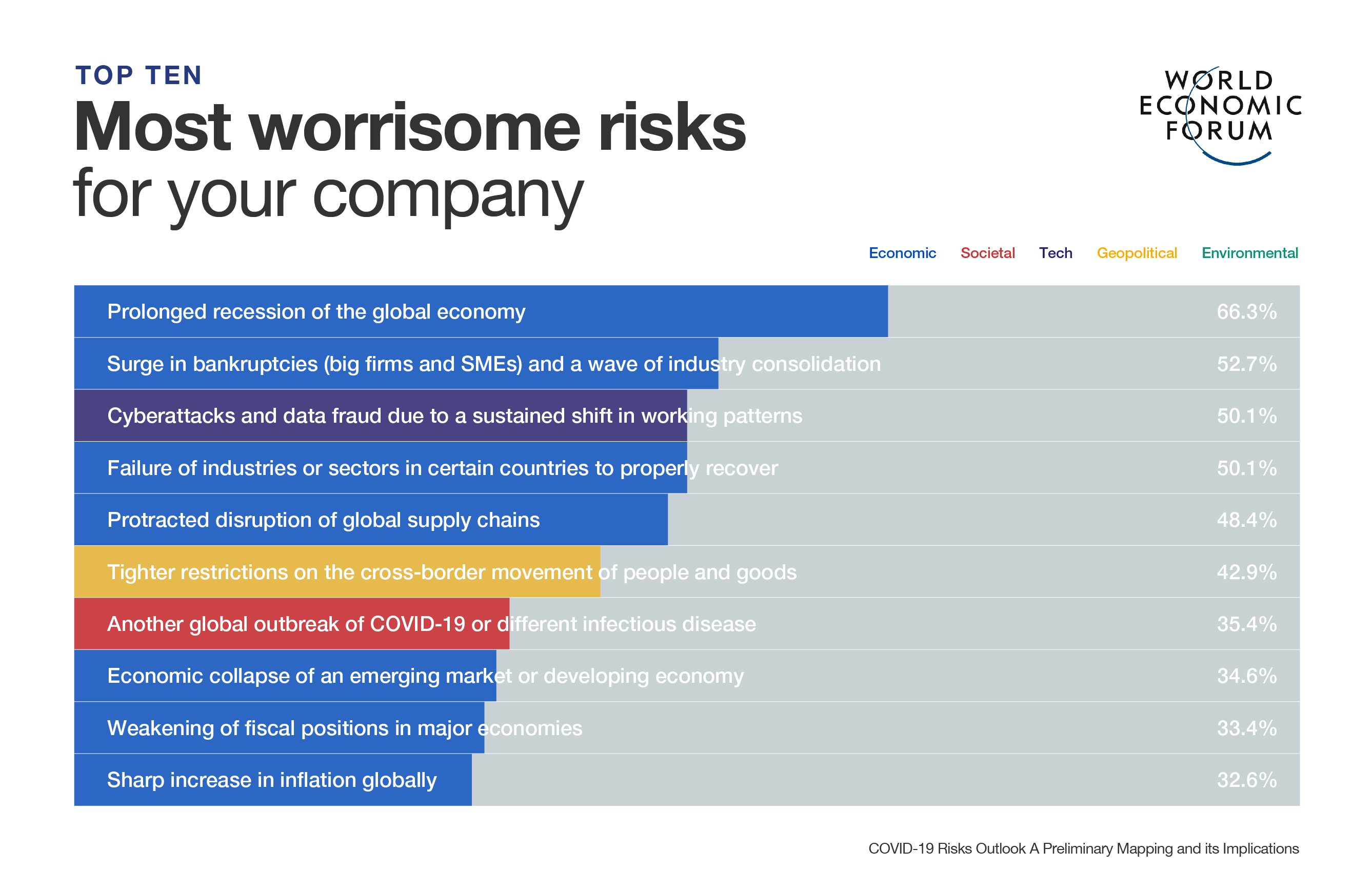 The train now departing is... empty
The fate of some cruise ships is even worse. While many liners ride at anchor in sheltered bays, their empty cabins and staterooms deathly silent, some are already with the scrappers.
The World Economic Forum is urging all stakeholders to build back better after the pandemic. Its recent Pioneers of Change Summit discussed the rare, but narrow, window of opportunity that exists to reflect and reimagine the world for greater resilience and sustainability.