Fewer LGBTQI+ characters were regularly depicted in 2020-2021 broadcast television, cable and streaming services than last season.
If LGBTQI+ people are represented in the media, public opinion is more likely to drive corporate and legislative equality policies.
Pandemic disruption reduced the number of new programmes made and opportunities to portray LGBTQI+ characters.
Globally, LGBTQI+ people fare worse in terms of poverty, mental health and confidence in the workplace.
An estimated fifth of young Americans identify as LGBTQI+, yet new research shows they are not proportionately represented on television.
LGBTQI+ people made up just 9.1% of the regular characters on scripted TV shows in the US, according to a report by media advocacy group GLAAD.
The 2020-2021 report, Where We Are on TV, found that just 70 of the 773 regular characters that appeared on scripted primetime television and cable broadcasts were LGBTQ. That's lower than last year's record high of 10.2%.
GLAAD says the figures are disappointing because greater visibility of LGBTQI+ people in popular culture increases wider understanding of the community.
"It's really about humanizing who we are and telling our stories," says Sarah Kate Ellis, GLAAD President and CEO. "And that's about getting into television, into movies, storylines about LGBTQI people, so that people who don't know personally someone who's transgender, someone who's gay, learn through media."
Discrimination and stereotyping
Discrimination against and phobia about LGBTQI+ people are serious issues identified as causes of hardship to millions of people worldwide. A study by GLAAD and research company The Harris Poll found that 20% of 18- to 34-year-old Americans identify as LGBTQ.
GLAAD has been arguing for accurate and fair representation of the community since 1985. Its annual report tracks representation across American broadcast television, cable and streaming services. This was the first season to witness a decrease since 2013-2014, according to the report.
The organization studied characters in original scripted series premiering, or which were expected to premiere a new season, in primetime between 1 June and 31 May 2020 and for which casting had been announced or confirmed by networks.
Television movies, episodic anthologies with a new cast each episode and one-off episodes or film specials were not included.
Among its findings, the report found:
Primetime scripted cable shows featured 81 LGBTQI+ regular and 37 recurring characters in 2020, down from 121 and 97 in 2019.
Streaming services such as Amazon, Netflix and Hulu featured 95 regular characters compared with 109 the previous year.
GLAAD championed creators Shonda Rhimes, Ryan Murphy, Greg Berlanti and Lena Waithe for prioritizing the community in their work. Together their productions contained 17% of all featured LGBTQI+ characters last year. Among shows praised for their portrayals were FX Network's Pose, which is set among New York's drag scene, and BET's sitcom Twenties.
What is the Forum doing to boost inclusion for LGBTI people?
Discrimination based on sexual orientation and gender identity not only violates universal basic human rights, it also adversely impacts the long-term economic prospects of individuals, businesses and countries.
An initiative of the World Economic Forum, the Partnership for Global LGBTI Equality (PGLE) leverages the power of business to promote LGBTI equality and inclusion in the workplace and take wider responsibility not just for the impact they have on their employees lives but also on the broader communities in which they operate.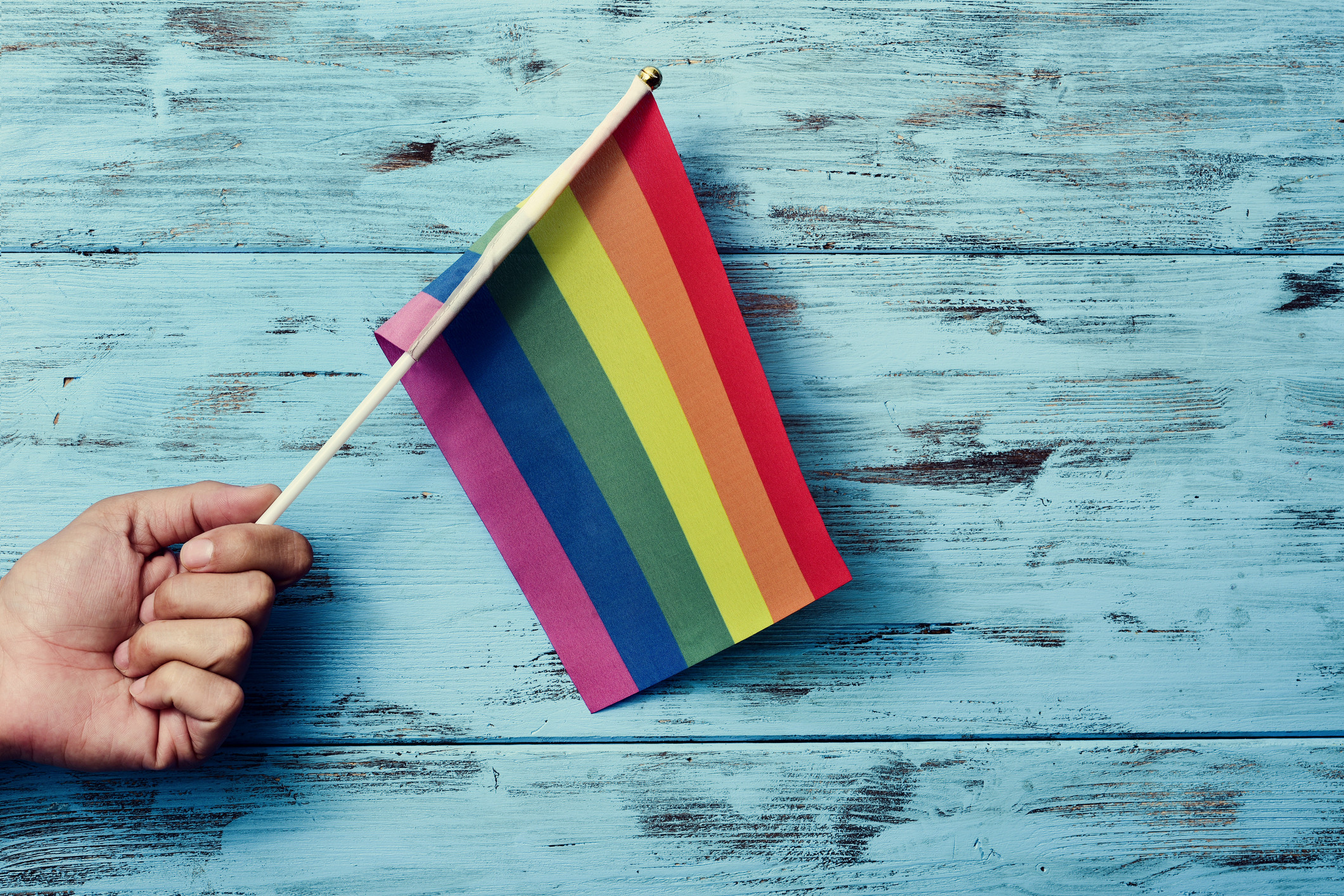 PGLE partners work together to:
Operationalize the five United Nations Standards of Conduct for Business Tackling Discrimination Against LGBTI People by providing a due-diligence framework, tools and resources for companies to advance and implement LGBTI inclusion globally (see here)

Provide a peer to peer learning platform connecting committed business leaders through the World Economic Forum in accelerating LGBTI workplace inclusion and promoting human rights for all

Share best practices and benchmarks to assist companies in meeting their commitments and responsibilities to global LGBTI equality.
Contact us to become a member or partner of the Forum.
The organization said COVID-19 may be partly to blame for the declining LGBTQI+ presence. Lockdowns, stay-at-home orders and job losses proved disruptive to television and film-makers, suspending productions and preventing several new series going ahead that might have offered opportunities for LGBTQI+ representation.
With fewer new shows to fill schedules, broadcasters turned to special programming and unscripted alternative series, which are not counted in GLAAD's statistics.
GLAAD argues that routinely seeing LGBTQI+ characters on TV benefits everyone by promoting a more just and equal society. It also helps drive corporate and legislative inclusion of the community.
It pointed to a poll it conducted with Netflix in Mexico and five South American countries in June. The survey found that more than two-thirds of viewers said they had watched a show or film that gave them a better understanding of the LGBTQI+ community.
"Our findings prove that seeing LGBTQ characters in media drives greater acceptance of the community," Ellis writes in the report. "Respondents who had been exposed to LGBTQ images in media within the previous three months reported significantly higher percentages of increased acceptance of LGBTQ people."
Ellis also highlighted the role of a free press in a Davos Agenda Week session on that topic. "Freedom of press is critical to ensuring that people, globally, are treated humanely."
"We have retrofitted ourselves into these goals, but we are not explicitly named," says Ellis. "I think that's really important and that signifies a real dedication to making sure gender equality and reduced inequalities incorporate the LGBTQI community."