There are undeniable social and economic benefits for public and private organizations that engage with suppliers from traditionally under-represented and marginalized groups.
A diverse supplier is broadly defined as a business that is more than 51% owned or controlled by an individual or group traditionally underrepresented or marginalized.
There exists a network of organizations, tools, best practices and thought leadership to support any business on their journey towards a more inclusive supplier base.
There are undeniable social and economic benefits for public and private organizations that proactively seek to engage with suppliers from traditionally under-represented and marginalized groups.
Suppliers from diverse backgrounds foster innovation and increased competition and transparency, and also raise the potential for cost savings as well as improved brand perceptions. Furthermore, socially responsible procurement provides a significant opportunity to deliver positive social outcomes, including economic empowerment, growth and accessibility. Given that in Europe alone public buying represents 14% of GDP, considerable socially responsible procurement opportunities and responsibilities exist in both the public and private sectors.
A diverse supplier is broadly defined as a business which is more than 51% owned or controlled by an individual or group that is traditionally underrepresented or marginalized. In some countries such as the US, the definition explicitly names certain groups, including women, Black, Native, Hispanic and Asian Americans, while giving organizations such as Johnson & Johnson the flexibility to define diversity more broadly. This flexibility is particularly important for businesses operating internationally, where multinationals such as Intel and Accenture are instrumental in bringing supplier diversity practices to countries where they are not the norm.
Towards a more inclusive supplier base
It can seem a daunting task to proactively initiate a drive towards buying more from diverse businesses. A 2020 poll by the Hackett Group of 1,200 professionals indicated that, at best, only 75% of organizations report on the level of supplier diversification.
Here is list of steps that can help begin this move toward using suppliers from a more diverse set of backgrounds:
1. Create a compelling case
Start with a compelling case that outlines the rationale for including supplier development practices into your organization and use this to obtain top-level engagement for your initiative. Beyond obvious financial benefits, a case may also appeal to an organization's values and corporate culture. A more detailed strategic and implementation plan further specifies your organization's supplier development vision, objectives, goals and targets, and how these will be put into action and then measured.
A common way to frame an organization's supplier diversity goals is to commit a proportion of spend to a defined group of suppliers. Recent examples include Unilever's commitment to spending €2 billion annually with suppliers owned and managed by people from under-represented groups by 2025. Noteworthy here is also Intel's supplier diversity policy, which requires that all of Intel's suppliers, whether they are diverse or not, must themselves spend at least 10% of revenue they receive from Intel with under-represented suppliers. Accenture, another leader in the field of supplier diversity, supports the development of suppliers from diverse backgrounds through mentoring programs.
For organizations just embarking on their supplier diversity journey, a starting point could involve a commitment to improving on diversity measures, such as improving the proportion of spend with diverse suppliers or the proportion of diverse suppliers overall by 10%. An organization might even meet these targets simply by increasing the amount they spend with existing diverse suppliers.
2. Leverage available support networks
There are many inspiring local and global organizations that can support you on your supplier diversification journey, by helping to identify, verify and engage diverse businesses. Well-known advocates such as WeConnect International connect women-owned businesses with buyers, and provide certifications, resources and trainings through a membership model.
Exciting recent developments in supplier advocacy include a drive by local organizations such as Minority Supplier Development UK (MSDUK), an organization that advocates for ethnic minority businesses, to expand their services from the UK into more than 10 European countries. Similarly, a number of country-specific European LGBTIQ advocacy groups have recently unified under the European LGBTIQ Chamber of Commerce (EGLCC) to advance business opportunities for the European LGBTIQ business community. EGLCC in particular has shown perseverance, ingenuity and flexibility when it comes to overcoming some of the challenges faced by the LGBTIQ community.
"The challenge is how to be truly inclusive and not to discriminate – how to verify LGBTIQ eligibility of a Trans person or an Intersex person; how not to disqualify if someone is not in a marriage or partnership. Our EGLCC answer is that we have our local and regional networks that are in touch with the local communities who are typically aware of LGBTIQ community members. It is not perfect yet, but it is a good measure to prevent misuse," says Pavel Subrt, Co-Founder of EGLCC.
The presence of many excellent supplier advocacy groups can present a challenge for an organization with nascent supplier diversity ambitions: how wide do you cast your net and which specific types of suppliers do you include? The important point is to make a start, for example by including a few groups as a first step, and then widen the scope over time.
3. Make it easy for suppliers to do business with you
There are many opportunities to support the ability of diverse businesses to become suppliers through the review of existing policies and processes.
A commitment to paying diverse suppliers in a timely manner, for example within 30 days of receiving an invoice, supports the business's ability to prosper. According to flexible financing service provider C2FO, in 2020 women- and minority-owned businesses were 1.5 times more likely to use early payment options compared to other business types.
Technology solutions for supplier diversity are also gaining traction, for example with open access Diverse Business Directories and start-up, fully-inclusive marketplaces like Kaleida, where companies can publish tenders and proactively invite diverse suppliers to participate in the tender process. Another good place to start is to ask about the supplier diversity capabilities of your organization's existing procure-to-pay solution. The capabilities to identify, measure and manage diverse suppliers might already exist, and will most likely be a default option for tools operating in the US, but are not yet a default option in other countries.
What's the World Economic Forum doing about diversity, equity and inclusion?
The COVID-19 pandemic and recent social and political unrest have created a profound sense of urgency for companies to actively work to tackle inequity.
The Forum's work on Diversity, Equality, Inclusion and Social Justice is driven by the New Economy and Society Platform, which is focused on building prosperous, inclusive and just economies and societies. In addition to its work on economic growth, revival and transformation, work, wages and job creation, and education, skills and learning, the Platform takes an integrated and holistic approach to diversity, equity, inclusion and social justice, and aims to tackle exclusion, bias and discrimination related to race, gender, ability, sexual orientation and all other forms of human diversity.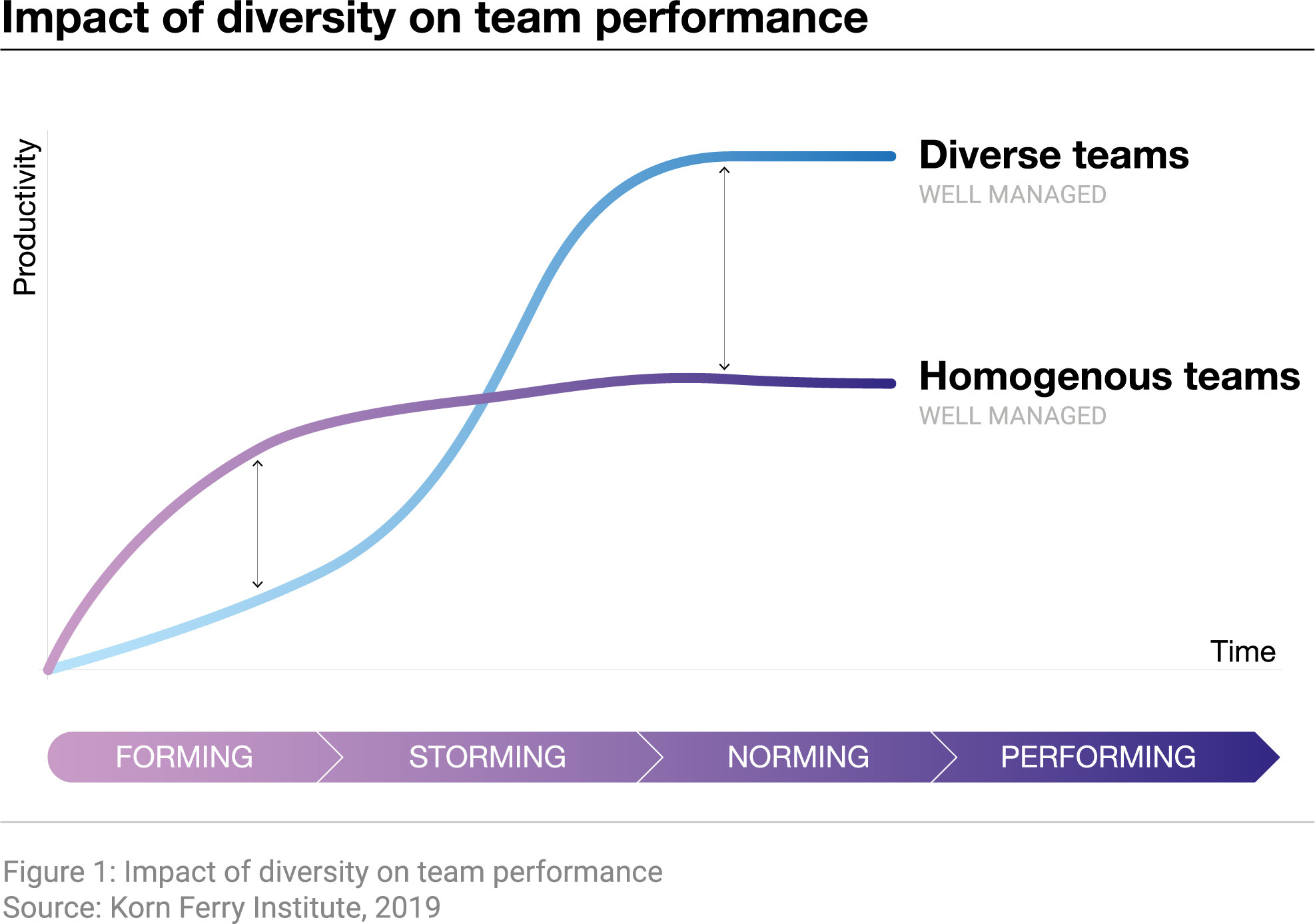 The Platform produces data, standards and insights, such as the Global Gender Gap Report and the Diversity, Equity and Inclusion 4.0 Toolkit, and drives or supports action initiatives, such as Partnering for Racial Justice in Business, The Valuable 500 – Closing the Disability Inclusion Gap, Hardwiring Gender Parity in the Future of Work, Closing the Gender Gap Country Accelerators, the Partnership for Global LGBTI Equality, the Community of Chief Diversity and Inclusion Officers and the Global Future Council on Equity and Social Justice.
The economic and social reasons for engaging diverse suppliers are convincing, and there exists a considerable network of organizations, tools, best practices and thought leadership to support any business on their journey towards a more inclusive supplier base. Supplier diversity practices are not limited to large multinational organizations – all of us in the public and private sectors play a part in supporting the wonderful diversity of businesses and the communities in which they operate. Are you ready to make a difference today?