Couples who share the burden of housework are more likely to become parents.
Countries like France and Norway - where men commonly help at home - have higher fertility rates.
In nations like Japan and Korea where women do most of the household chores, rates are lower.
The research could have serious implications for nations with aging populations.
Women whose male partners help out at home are more likely to have children than those facing the prospect of juggling both housework and childcare duties, new research shows.

Japan's Nikkei newspaper analyzed Organisation of Economic Co-operation and Development (OECD) data for 2019, and found higher fertility rates in countries where men do their share of domestic chores compared with countries where women do more.

Parents in countries like France, Sweden and Norway receive benefits like child allowance, parental leave, day care or other family-related assistance. This can help encourage both parents to share essential jobs such as cleaning, shopping, and bringing up children.

In countries where family-related public spending is high, it is more common for men to help around the house.
By contrast, a heavier burden is placed on women in countries like Japan and Korea, which both have correspondingly low birth rates. OECD data for 2019 shows women in Japan spend 4.76 more hours daily on housework and childcare than men, and 4.43 hours more in South Korea.

Japan's birth rate fell to 1.34 children per woman in 2020, down from 1.36 the previous year and below the government's 1.8 target needed to keep the country's population steady, Nikkei Asia notes.
The housework-fertility link
The link between domestic burden and childbirth rates was highlighted in a 2016 study of 19 European countries by Professor Matthias Doepke of Northwest University in the US and Fabian Kindermann of Germany's University of Regensburg. Their study - 'Why European Women are saying no to having (More) babies' - found women that shoulder a disproportionate share of childcare duties become less willing to have children.

The study argues it is not just the value of support and benefits available for childcare that determines the decision to have a child, but how benefits are distributed between male and female partners.
Female participation in the workforce is one of the four key pillars of the World Economic Forum's Global Gender Gap Index, which highlights gender differences in countries around the world and tracks progress on closing the gender gap.

Countries like Norway and Sweden, where it is common for men to help with the housework and childcare, rank in the top 10 countries in the Gender Gap Report 2021, compared with Japan and Korea that sit outside the top 100 (of 145) with bigger gender disparities.

For countries with aging populations, the research could point the way to policy changes aimed at stimulating birth rates.
What's the World Economic Forum doing about diversity, equity and inclusion?
The COVID-19 pandemic and recent social and political unrest have created a profound sense of urgency for companies to actively work to tackle inequity.
The Forum's work on Diversity, Equality, Inclusion and Social Justice is driven by the New Economy and Society Platform, which is focused on building prosperous, inclusive and just economies and societies. In addition to its work on economic growth, revival and transformation, work, wages and job creation, and education, skills and learning, the Platform takes an integrated and holistic approach to diversity, equity, inclusion and social justice, and aims to tackle exclusion, bias and discrimination related to race, gender, ability, sexual orientation and all other forms of human diversity.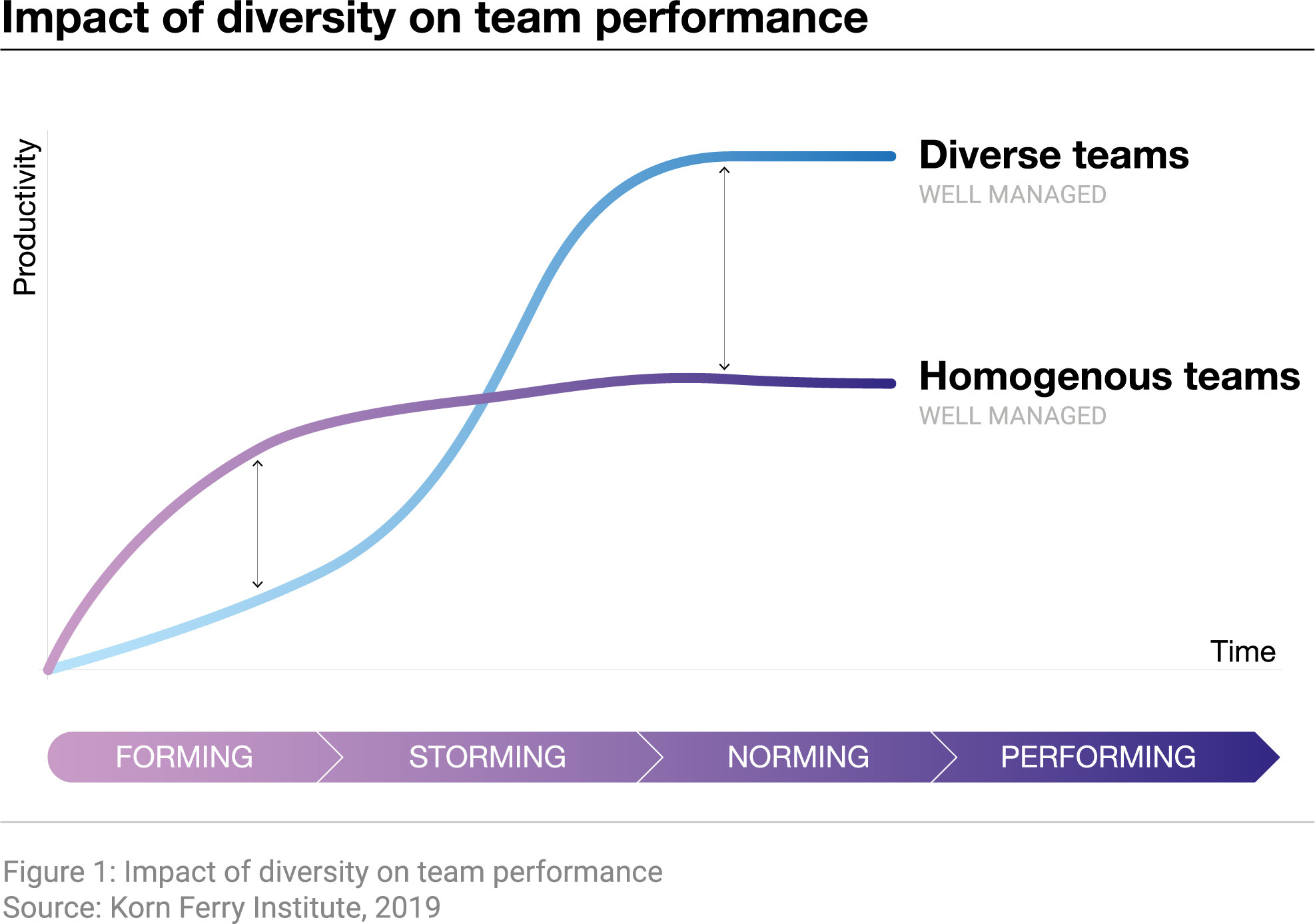 The Platform produces data, standards and insights, such as the Global Gender Gap Report and the Diversity, Equity and Inclusion 4.0 Toolkit, and drives or supports action initiatives, such as Partnering for Racial Justice in Business, The Valuable 500 – Closing the Disability Inclusion Gap, Hardwiring Gender Parity in the Future of Work, Closing the Gender Gap Country Accelerators, the Partnership for Global LGBTI Equality, the Community of Chief Diversity and Inclusion Officers and the Global Future Council on Equity and Social Justice.