Countries including India and Turkey saw strong GDP growth in the third quarter of 2021.
While other countries, including China, Australia and Japan, saw their GDP slow or fall.
The OECD says GDP growth in half the G20 major economies is still below pre-pandemic levels.
India, Saudi Arabia, France and Turkey are leading the bounceback from COVID-19 across the G20 forum of the world's major economies, according to new data.
Overall, the 20-member G20 area grew its GDP by 1.7% between the second and the third quarter of 2021. This is up from "moderate" quarter-on-quarter growth of 0.4% in Q2, and contrasts with a slowing trend in the 38-member OECD area. The growth rate here shrank between the second and third quarters from 1.7% to 1.1%.
Will Omicron affect GDP growth
What do we mean by 'competitiveness'?
What is economic competitiveness? The World Economic Forum, which has been measuring countries' competitiveness since 1979, defines it as: "the set of institutions, policies and factors that determine the level of productivity of a country." Other definitions exist, but all generally include the word "productivity".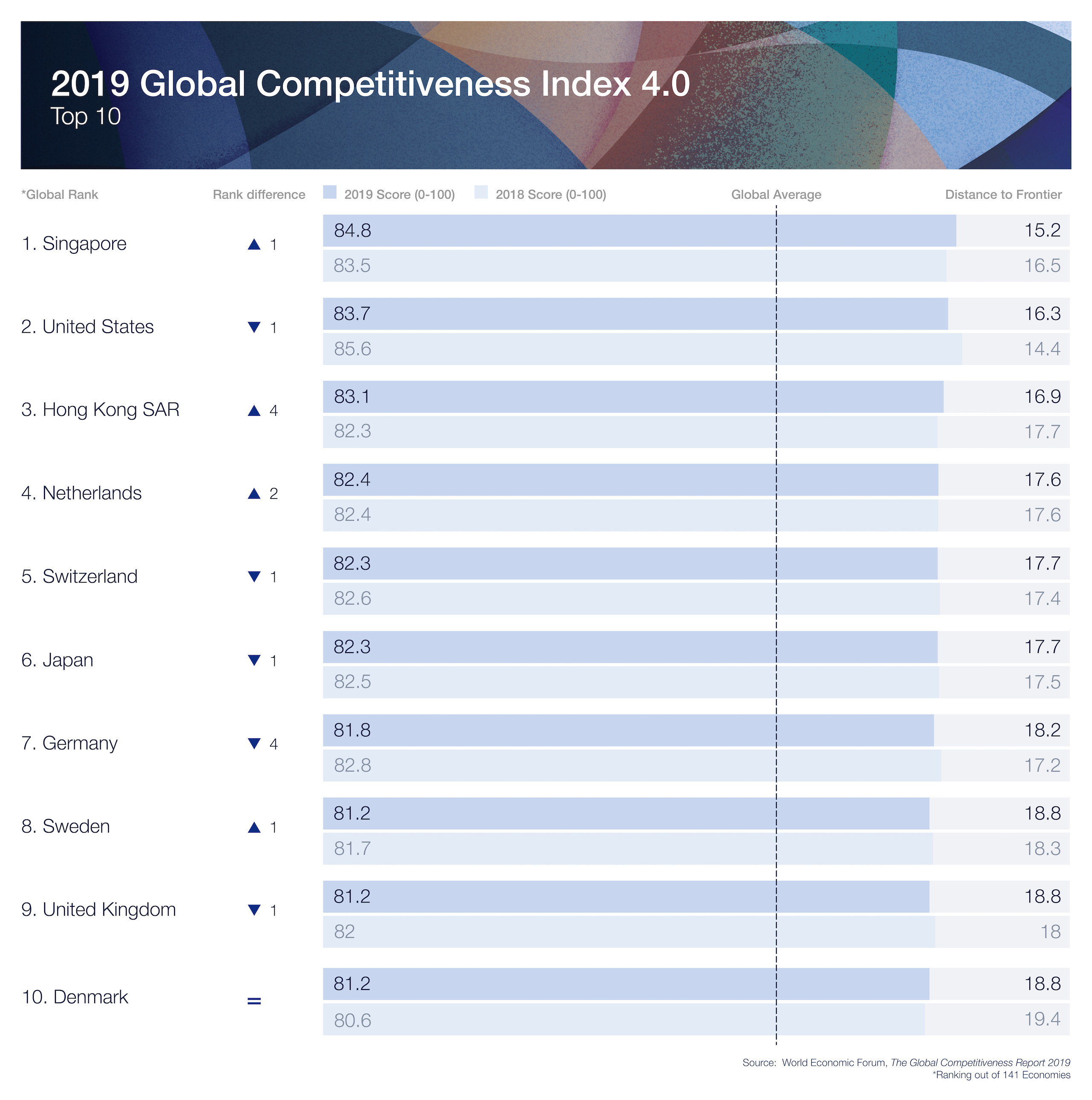 The Global Competitiveness Report is a tool to help governments, the private sector, and civil society work together to boost productivity and generate prosperity. Comparative analysis between countries allows leaders to gauge areas that need strengthening and build a coordinated response. It also helps identify best practices around the world.
The Global Competitive Index forms the basis of the report. It measures performance according to 114 indicators that influence a nation's productivity. The latest edition covered 141 economies, accounting for over 98% of the world's GDP.
Countries' scores are based primarily on quantitative findings from internationally recognized agencies such as the International Monetary Fund and World Health Organization, with the addition of qualitative assessments from economic and social specialists and senior corporate executives.
Some low- and lower-middle-income countries are facing "serious challenges" in vaccine deployment, the IMF-led Multilateral Leaders Task Force warned in December 2021.
Less than 5% of the population in low-income countries is fully vaccinated, and around 30% in lower-middle-income countries, it added.