One Trillion Trees
How women can play a pivotal role in a more sustainable future for Africa's rural communities
Women pick baobab fruits in Nakolo, Ghana. Prioritising female leadership and expertise in conservation projects could help create a more sustainable future for rural communities in Africa. Image: Tree Aid / Lema Concepts Africa
Policy and Advocacy Advisor,
TreeAid
Monitoring and Evaluation Coordinator (Burkina Faso),
Tree Aid
Gender & Social Inclusion Officer ,
Tree Aid
Stay up to date:
One Trillion Trees
A group of women in Ouolodo village, Mali, learning land restoration techniques as part of the She Grows project, through UK Aid Match. Image: Tree Aid / Hamdia Traoré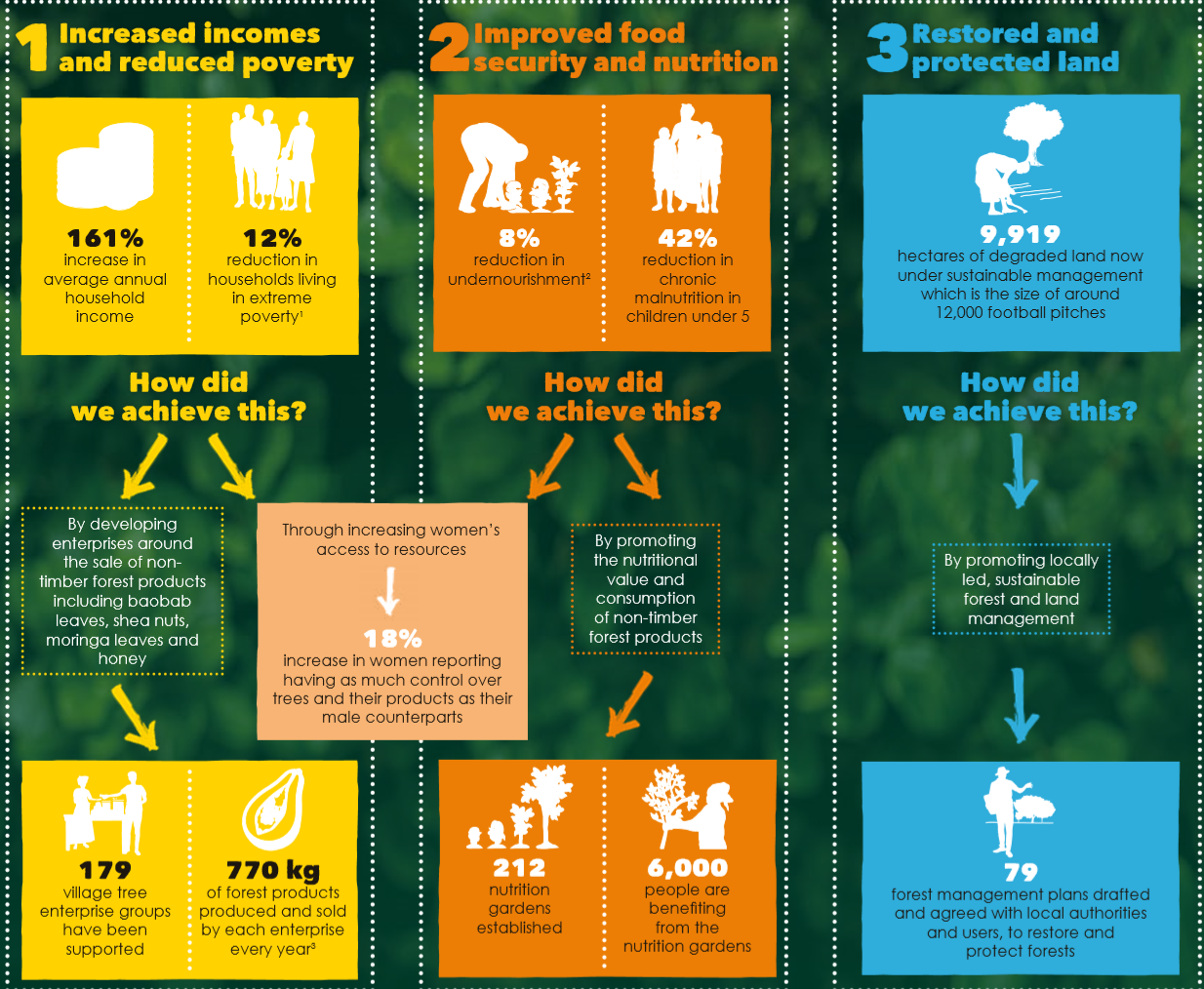 Actions that have supported African women to create a more sustainable future for rural communities. Image: Growing Food & Incomes, Tree Aid
Discover
What's the World Economic Forum doing about climate change?
Don't miss any update on this topic
Create a free account and access your personalized content collection with our latest publications and analyses.
Sign up for free
License and Republishing
World Economic Forum articles may be republished in accordance with the Creative Commons Attribution-NonCommercial-NoDerivatives 4.0 International Public License, and in accordance with our Terms of Use.
The views expressed in this article are those of the author alone and not the World Economic Forum.
Related topics:
Global Agenda
The Agenda
Weekly
A weekly update of the most important issues driving the global agenda