A new survey of British workers has revealed some of the problems that underpin the UK's chronic productivity problem — namely, too many emails and meetings.
The UK State of Work report, by productivity specialistsWorkfront, found that workers spend less than 40% of the day actually doing their primary duties, due to a culture of excessive meetings and emails.
The UK lags behind many other European countries in terms of productivity, and boosting it is seen as a central means of improving a stagnant economy. Philip Hammond, the UK chancellor, referred to the productivity problem several times in his speech at the Conservative party's conference this week.
The Workfront survey was conducted among 600 UK adults who work at a company of over 500 people. Here are some of the highlights from the report:
Workers estimated they spend just 38% of their week doing their primary job.
Workers are at their least productive between midday and 3pm — the post-lunch lull will be familiar in many offices.
Despite all the evidence to the contrary, Brits count themselves as very productive...
...and everyone thinks they're far more productive than they're colleagues. Obviously, that can't be true.
There are numerous barriers to high productivity, according to staff, but the biggest culprit is email.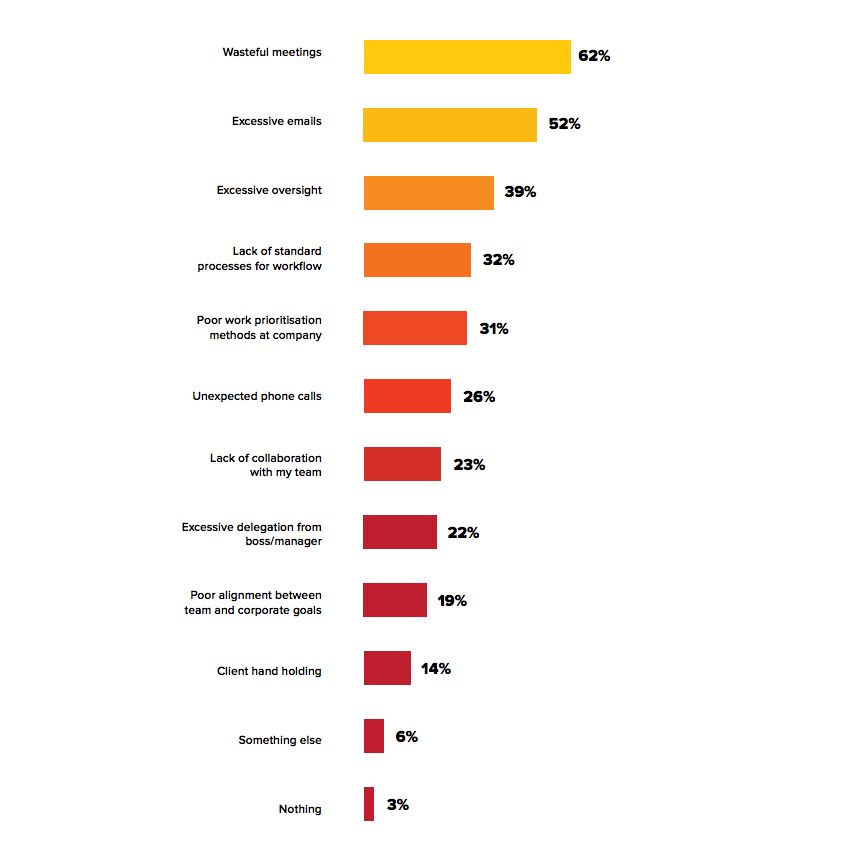 Although workers object to ineffective meetings, they are also seen as an effective means of communication.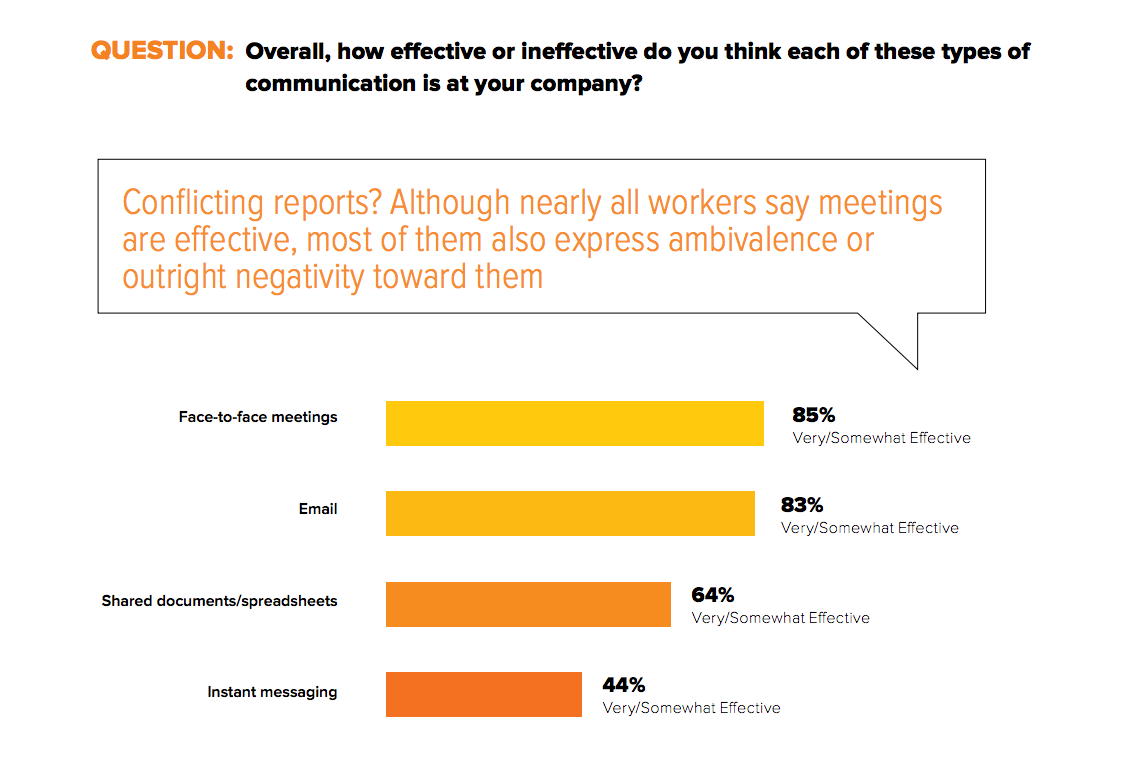 When it comes to solutions, workers think uninterrupted blocks of time would be the best means of improving productivity.