Protests responding to the death of George Floyd in police custody continue.
The protests - and a desire for education and awareness - have helped sparked an uptick in sales for books grappling with social justice issues in the United States.
As protests in the United States continue and the population grapples with the death of George Floyd in police custody, attentions have turned, in part, to increasing awareness about systemic injustice.
With this increased awareness, books on race and criminal justice have begun to rise on bestseller charts, as readers look to educate themselves about these long-standing issues.
To increase your own awareness of the factors fueling racial injustice, here are 7 books that powerfully explore the topic from economic, political and cultural perspectives.
1. The Color of Money by Mehrsa Baradaran
According to McKinsey, the "racial wealth gap" between black and white families grew from around $100,000 in 1992 to $154,000 in 2016. This gap is worsened by a lack of access to traditional financial services, such as banks, making it difficult for people of color to accumulate savings.
The Color of Money argues that black banking solutions and community self-help are not enough to cut through structural economic inequality; instead bold reforms are needed.
2. For Jobs and Freedom by Robert H Zieger
In his wide-ranging book, Jobs and Freedom: Race and Labor in America since 1865, historian Robert H Zieger charts the hard-fought progress of black workers to gain employment rights in the labor movement and the workplace. Many historians have declared this authoritative take on race and labor a worthwhile introduction to the barriers to opportunity facing African Americans from the days following the Civil War to modern times of globalization.
What is the World Economic Forum doing to manage emerging risks from COVID-19?
The first global pandemic in more than 100 years, COVID-19 has spread throughout the world at an unprecedented speed. At the time of writing, 4.5 million cases have been confirmed and more than 300,000 people have died due to the virus.
As countries seek to recover, some of the more long-term economic, business, environmental, societal and technological challenges and opportunities are just beginning to become visible.
To help all stakeholders – communities, governments, businesses and individuals understand the emerging risks and follow-on effects generated by the impact of the coronavirus pandemic, the World Economic Forum, in collaboration with Marsh and McLennan and Zurich Insurance Group, has launched its COVID-19 Risks Outlook: A Preliminary Mapping and its Implications - a companion for decision-makers, building on the Forum's annual Global Risks Report.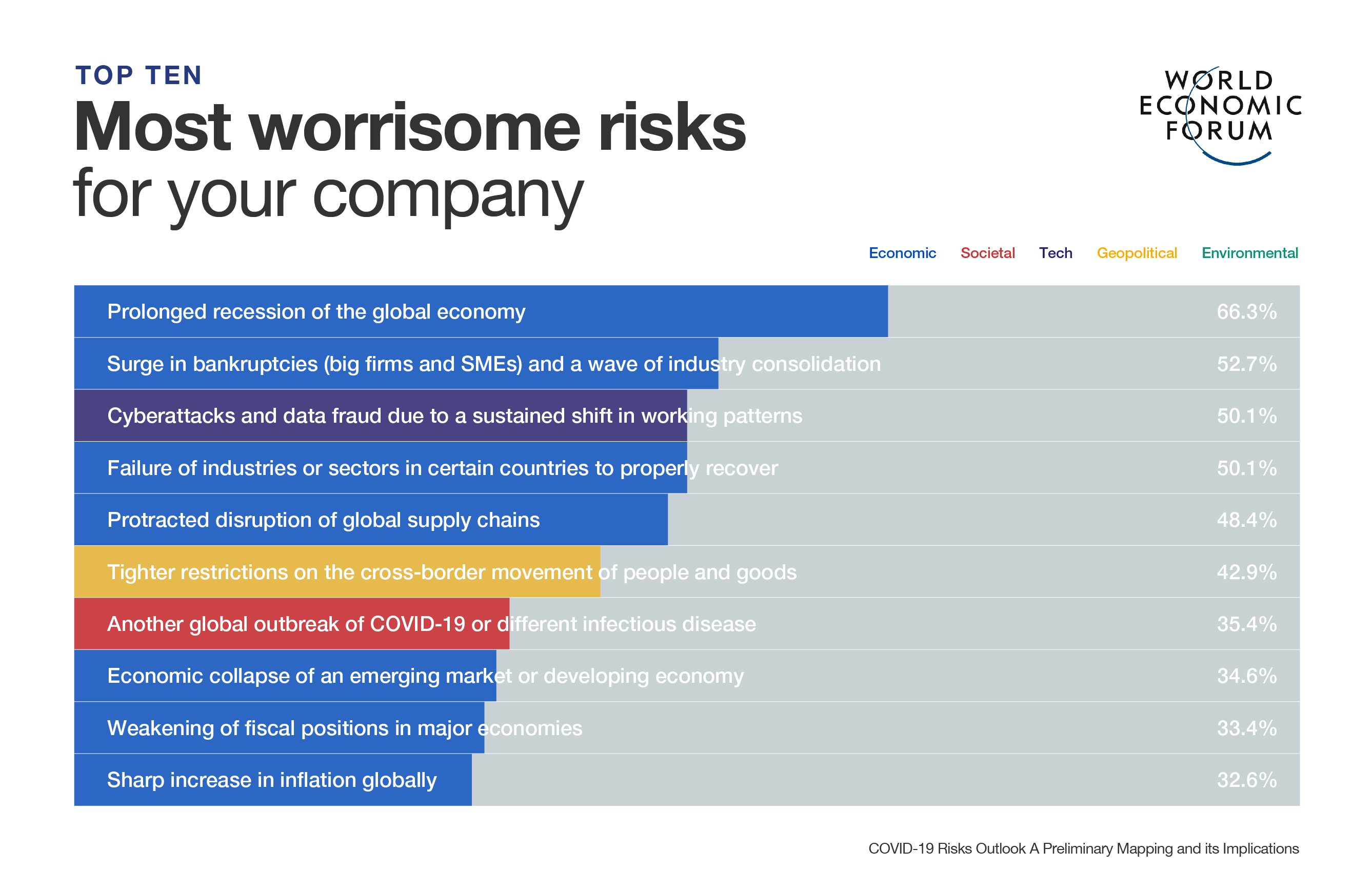 3. The New Jim Crow by Michelle Alexander
4. Between the World and Me by Ta-Nehisi Coates
In Between the World and Me, African American author and journalist Ta-Nehisi Coates tackles issues of race and injustice in the US in a fresh and moving way: through a letter to his adolescent son. The book by the Atlantic writer was called one of the most influential in the last decade.
5. White Fragility by Robin DiAngelo
This widely-read book that spent months near the top of the New York Times bestseller list explores the defensive tropes some people fall into when challenged about their attitudes to race. In White Fragility: Why It's So Hard for White People to Talk About Racism, academic Robin DiAngelo asks what we can do to move beyond these challenges and engage with these key issues more constructively.
6. I, Too, Am America by Langston Hughes
Langston Hughes (1902–1967) was one of America's leading chroniclers of the black experience. In this beautiful children's book, Hughes' famous poem I, too, is retold through rich illustration. The images are the work of the award-winning Bryan Collier, known for his vivid combination of watercolour and detailed collage.
7. The Origin of Others by Toni Morrison
What is race and why does it matter? The answer often lies in literature and the often subliminal racial messages on the page. So argues the American literary giant, Beloved author Toni Morrison (1931-2019), in this book based on a series of lectures at Harvard University.
Morrison considers works by writers including Ernest Hemingway and William Faulkner, and looks at how literature has often used skin colour to reveal character traits.
Morrison's book is not just about the African American experience; it also tackles defining themes that dominate the politics of the world, including the mass movement of people and globalization.