Some countries are considering easing coronavirus lockdowns to reopen their borders.
International tourist numbers could fall by up to 80% in 2020, the World Tourism Organization says.
Pre-crisis, France was the world's most visited country.
With lockdowns beginning to ease, many countries are starting to think about how to restart an engine vital to their economies: tourism.
But, in a normal year, where are the most visited destinations?
France is the world's number one destination for international tourists, the most recent figures from the UNWTO show. Almost 90 million people visited the country in 2018.
Spain isn't far behind, with over 82 million visitors. The United States, China and Italy complete the top five.
What is the World Economic Forum doing to manage emerging risks from COVID-19?
The first global pandemic in more than 100 years, COVID-19 has spread throughout the world at an unprecedented speed. At the time of writing, 4.5 million cases have been confirmed and more than 300,000 people have died due to the virus.
As countries seek to recover, some of the more long-term economic, business, environmental, societal and technological challenges and opportunities are just beginning to become visible.
To help all stakeholders – communities, governments, businesses and individuals understand the emerging risks and follow-on effects generated by the impact of the coronavirus pandemic, the World Economic Forum, in collaboration with Marsh and McLennan and Zurich Insurance Group, has launched its COVID-19 Risks Outlook: A Preliminary Mapping and its Implications - a companion for decision-makers, building on the Forum's annual Global Risks Report.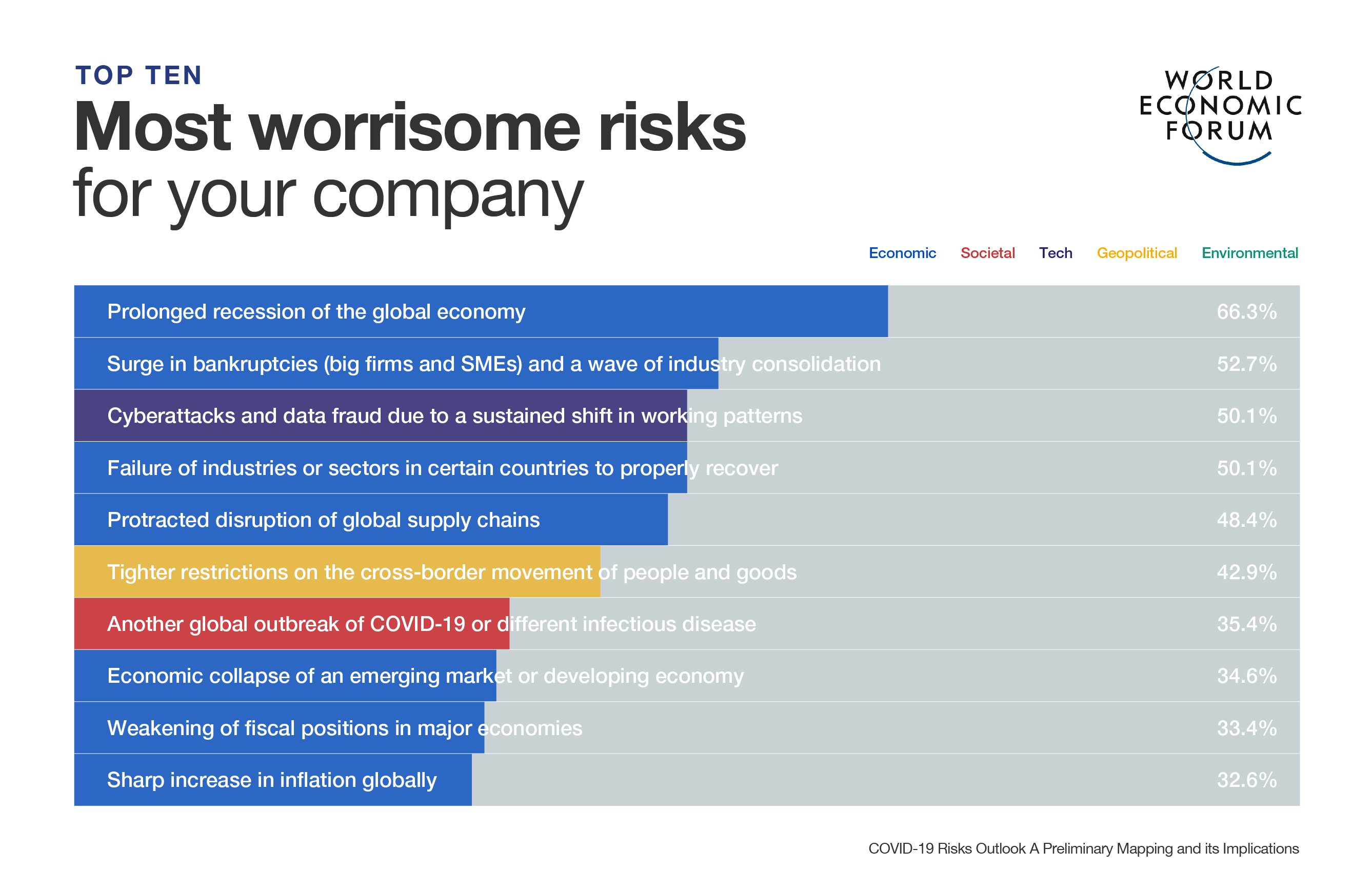 These countries are also among the hardest-hit by COVID-19, with the US, Italy, France and Spain (along with the United Kingdom and Brazil) to date recording the world's highest number of confirmed coronavirus deaths.
Of the top five most visited nations, Spain in particular will be feeling the heat in this respect – international tourists spend about $81 billion in the country annually. That's over 16% of its total exports, while the same figure is under 10% for France and Italy.
Those numbers pale in comparison to Saint Lucia, though, where international tourism receipts make up more than 81% of total exports.