As I walk through the valley of shadow of America / I will fear every evil / Because it is inevitable. No longer bound by zip code / Or offense history / Just my pigment alone / Makes me eligible.
These were the first few lines I attempted to pen to pay homage to all Black people who have lost their lives to police violence in America; with the caveat that I too am not exempt. In speaking with a mentor recently, I learned of the concept of the "valley of death". It's a business term that illustrates the difficulty of recovering from negative cash flow in the early stages of a start-up – and one that seems to sum up the paradoxical nature of our current racial, and now economic, world crisis.
As a published spoken-word poet, I have been struggling to find words, and answers, since losing my grandmother to COVID-19 in April, to why the reality of living in this country continues to be a perpetual horror film for Black people. Residing in downtown Oakland, California, my ears quickly became accustomed to the cacophony of helicopters over outraged protestors that caused me to vacillate between not just focusing on this moment, but also on how to work to build an equitable, sustainable world.
The World Economic Forum's focus on a "Great Reset" after the pandemic is evidence that though our world is in the Fourth Industrial Revolution, where technological integration and advances are how we live our lives, we all can agree that the linear question of "how to end systematic racism or poverty in this world" cannot, and never will, be solved with simple Google searches.
Even the phrase "Black Lives Matters" feels like a truth that I do not need to convince myself of – and hence I've had a hard time saying out loud. At the same time, I have accepted that as an African American woman I matter less in this country, and my frequent encounters with micro-aggressions (small but pervasive slights based on racial discrimination) have taken their toll. These include anything from fending off questions as to "how I got here" in professional settings, to dreading having to pair off at my majority-white CrossFit gym because no one ever wants to partner with me.
I suppose being raised in Harlem, New York to a Ghanaian mother who worked at a hotel housekeeping and Ghanaian father who worked as a mechanical engineer, but who still managed to buy two brownstone homes on Sugar Hill and send most of their children to college, has been enough to restore my faith that anything is possible. After all, the fact that Ghana was the first African country to achieve independence, as well as Harlem being the home of the largest social, artistic and intellectual discourse in urban areas in the 1920s (ie the Harlem Renaissance) did solidify a sense of dignity in me growing up.
Being the fourth of seven siblings, "community" has always been my first language, but it was not until I found solace in writing that I began to use it as a catalyst for change.
In 2007, I represented team New York at the National Youth Poetry Competition Brave New Voices in California, which planted a seed of hope to one day return to the state. Little did I know that seven years later I would accept a position organizing communities of colour to combat climate change in Oakland, a city just over the bay from San Francisco.
Oakland reminds me of my hometown, Harlem. In fact, the Fillmore District of San Francisco was known as the Harlem of the West in the 1940s, which speaks to Harlem's influence on the Bay Area. Both Oakland and Harlem were popular cities for Black people to reside after the Great Migration and during the industrial age, when many left southern states to find work. As a result, many Black families were finally able to thrive and begin cycles of generational wealth. For Black people in Harlem, a space for artistic expression was created that led Harlem to be known as the Black Mecca. Movements like the "New Negro" enabled Black people to express themselves and be recognized for their abilities.
For Black people in Oakland, so many came to work in its shipyards that it became known as the "Second Gold Rush". In the years following, Oakland rose to become the epicentre of activism and resistance following the founding of the Black Panther Party and the Brown Berets, and the co-founding of Black Lives Matter. These were movements led by educated young adults of colour focused on enhancing and empowering their communities.
However, despite being geographically and culturally set apart, the perplexing similarities that exist between New York and Oakland - and even Africa itself - could not be more evident today. Many Africans who were born in Africa and have travelled to the US have not been educated on the history of systemic racism among Black people in America and thus find it hard to empathize or advocate for Black freedom. Yet our current immigration policies reveal how identical our struggles are.
And while New York prides itself on being the home of the Statue of Liberty, it is also known to some as the capital of the Jim Crow North, where highways and housing in the decades following World War II were constructed under the cloak of racial bias. Fast-forward to today, where the phrases "stop and frisk", "the Central Park Five" or "I can't breathe" undermine the sense of being in one of the so-called greatest cities in the free West.
Ironically, Oakland can relate to this oppression, with terms such as "redlining", "displacement" and "gentrification" dogging its declining Black communities. Many Oakland natives are unable to afford life in the city, and can end up feeling like strangers in their communities. As a result, Oakland is grappling with a homelessness crisis, a strain on public benefits and services, increased racial tensions and a cultural clash with the city's new and more affluent population. Consequently, many Oakland natives and longtime residents have faced unjust, often illegal evictions and ordinance violations fuelled by a booming real-estate market. Despite the recession and largely due to the region's tech boom, Oakland continues to rank as one of the least affordable cities to live in.
Oakland is no stranger to names such as Oscar Grant, killed in broad daylight by a police officer at Fruitvale Station, and "Barbecue Becky", a white woman who called the cops on two Black men for holding a barbecue at Lake Merritt. Over the past 10 years, Oakland has lost at least 25% of its African American population, which at one point was equivalent to over 40% of the city's population. The impact of COVID-19 has only amplified how communities of colour are always disproportionately affected, which should be no surprise as the neighbourhoods in which they live are often the first and worst to be hit environmentally and economically.
Community-based solutions
I feel my existence in the Bay Area now is nothing short of divine, and becoming a part of the Global Shapers community is the answer to the strategy I've been praying for. Global Shapers, an initiative of the World Economic Forum, understands the need for young diverse leaders to have a seat, and a voice, at the decision-making table. Across the world, these leaders are afforded the opportunity to meet in hubs, led by a "curator" and deputy, to address and provide innovative solutions to issues affecting their local communities.
As the curator of the Oakland Hub this year, I am focused on deepening my community engagement, while tapping into Shapers' experiential knowledge, social capital, digital prowess and financial assets to leverage community partnerships in the city. We think critically about the need to protect public health, which is too often dictated by our social status and access to resources; but more importantly to protect public wealth, using our ideas to become producers and not merely consumers. How we act now will determine how power and resources are distributed and controlled, so ultimately dictates how wide the gap between the rich and the poor will be.
The fundamental goal of the Oakland hub is to work towards building "stakeholder capital", or in other words empowering members of the Oakland community to re-imagine community infrastructure and investment so that residents do not get left behind.
Quickly adapting to the Great Reset - the new normal after the COVID-19 pandemic - and the relentless march of the Fourth Industrial Revolution, requires us to speak in a way that helps the people of Oakland know that they not only have the solution, but are themselves the solution. Ultimately, our ability to merge the cultural and digital to usher in this better world will without a doubt take great creativity and courage, but I have faith. After all, that is all my ancestors ever had.
What's the World Economic Forum doing about diversity, equity and inclusion?
The COVID-19 pandemic and recent social and political unrest have created a profound sense of urgency for companies to actively work to tackle inequity.
The Forum's work on Diversity, Equality, Inclusion and Social Justice is driven by the New Economy and Society Platform, which is focused on building prosperous, inclusive and just economies and societies. In addition to its work on economic growth, revival and transformation, work, wages and job creation, and education, skills and learning, the Platform takes an integrated and holistic approach to diversity, equity, inclusion and social justice, and aims to tackle exclusion, bias and discrimination related to race, gender, ability, sexual orientation and all other forms of human diversity.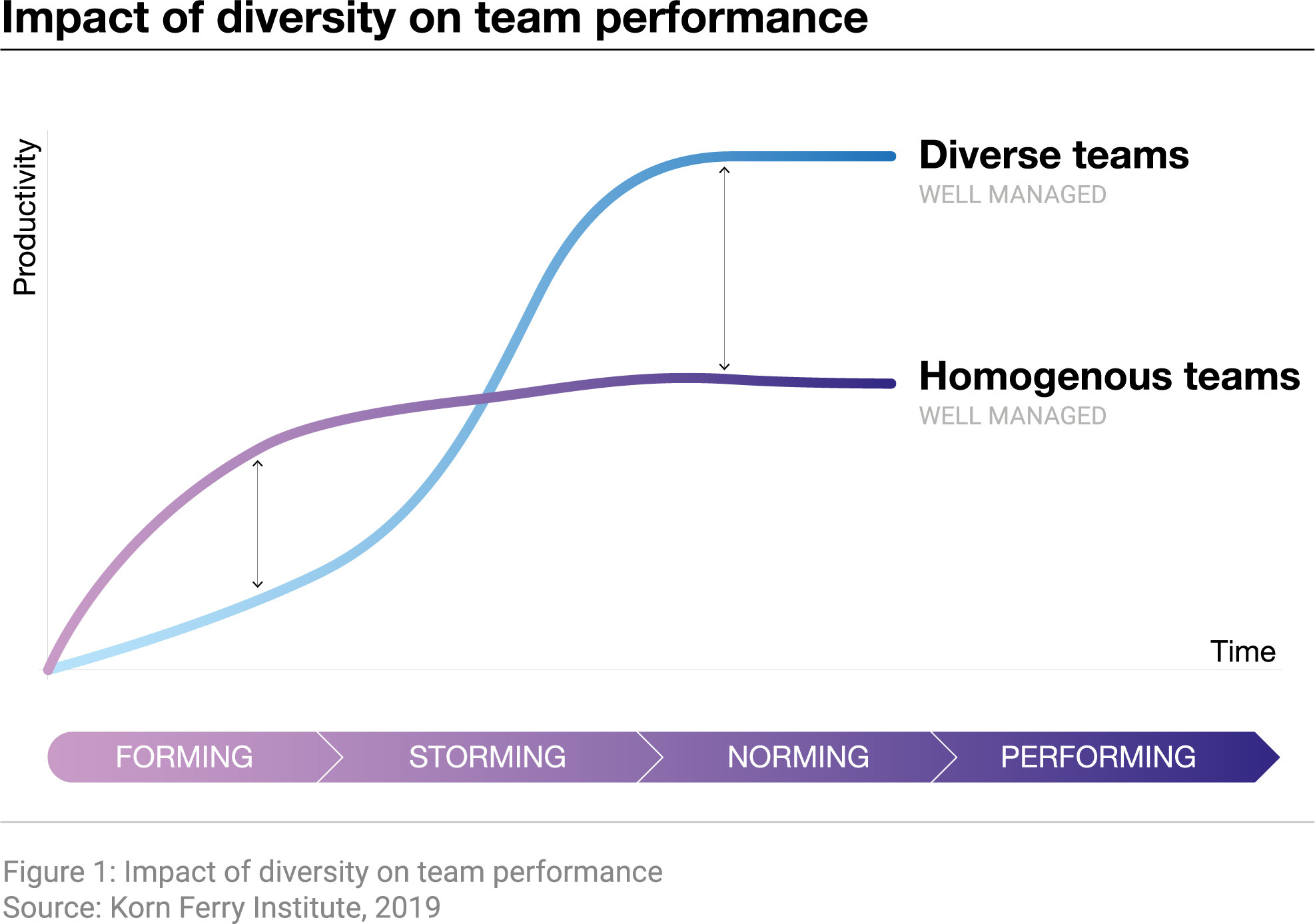 The Platform produces data, standards and insights, such as the Global Gender Gap Report and the Diversity, Equity and Inclusion 4.0 Toolkit, and drives or supports action initiatives, such as Partnering for Racial Justice in Business, The Valuable 500 – Closing the Disability Inclusion Gap, Hardwiring Gender Parity in the Future of Work, Closing the Gender Gap Country Accelerators, the Partnership for Global LGBTI Equality, the Community of Chief Diversity and Inclusion Officers and the Global Future Council on Equity and Social Justice.
I am ever more humbled to be able to stand on my grandmother Esther's shoulders, whose name means star and serves as a daily reminder to never fear darkness – for that is where the stars ultimately shine brightest.