2.4 million UK children live in homes where there isn't always enough food.
Footballer Marcus Rashford has already forced government policy change.
Now he is teaming up with charities and food companies.
The Manchester United and England striker has now formed a task force with some of the biggest UK retailers – including Tesco, Waitrose and Aldi – as well as charities helping those struggling to get enough to eat.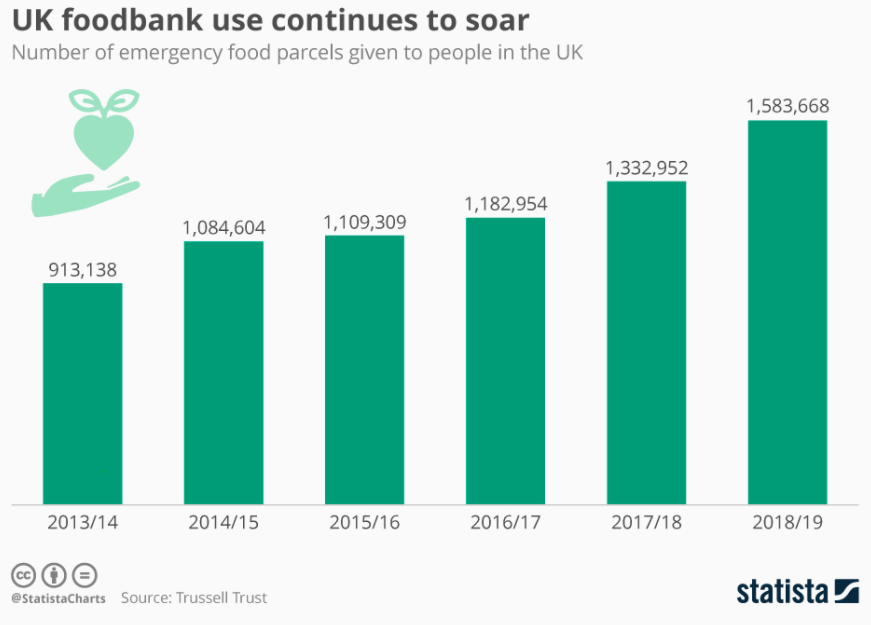 The Child Food Poverty Task Force was announced on Rashford's Twitter account. It has three policy aims:
Extending the eligibility criteria for free schools meals, to include an extra 1.5 million children.
Making free food and free activities more widely available during school vacation periods.
Increasing the value of meal vouchers, and making them available to more people.
U-turn on free school meals
Back in June, he led the call for an extension of a government free lunch scheme for school-aged children. Free school meals are available to children from low-income or single-parent families. But the scheme was due to be closed during the long summer school vacation period. Until Rashford stepped in and forced the government to rethink its plans.
Malnutrition – a global problem
The consequences of food insecurity can be especially dire for children, according to a report from UNICEF, The State of the World's Children 2019. It says "poor brain development, weak learning, low immunity, increased infections and, in many cases, death" are among the risks facing children who are not being properly fed.
Globally, around one-third of children under the age of five are either undernourished or overweight, the report says. That's a total of approximately 200 million children.
340 million children lack essential nutrients, including vitamin A and iron.
149 million children are too short for their age.
50 million children are too thin for their height.
40 million children are overweight or obese.
By bringing together voices from charities and experts from the food industry, Rashford says he hopes to be able to make a bigger difference. "We wanted to do it the best way we could, introduce the best people into our group, and see if using them [we] can push it even more," he told the BBC. He has talked openly about his own childhood circumstances, and how important a voucher-based food support programme had been to his family.