This daily round-up brings you a selection of the latest news updates on the COVID-19 coronavirus pandemic, as well as tips and tools to help you stay informed and protected.
Top stories: President Trump tests positive; Madrid heading back to lockdown; global network of labs set up.
1. How COVID-19 is affecting the globe
The IMF has called for changes to the international debt architecture as concern grows over the risk of sovereign debt crisis, fuelled by the coronavirus pandemic.
The Coalition for Epidemic Preparedness Innovations (CEPI) has set up a global laboratory network to assess data from potential COVID-19 vaccines, allowing comparisons and a sped-up selection process.
What is the World Economic Forum doing to manage emerging risks from COVID-19?
The first global pandemic in more than 100 years, COVID-19 has spread throughout the world at an unprecedented speed. At the time of writing, 4.5 million cases have been confirmed and more than 300,000 people have died due to the virus.
As countries seek to recover, some of the more long-term economic, business, environmental, societal and technological challenges and opportunities are just beginning to become visible.
To help all stakeholders – communities, governments, businesses and individuals understand the emerging risks and follow-on effects generated by the impact of the coronavirus pandemic, the World Economic Forum, in collaboration with Marsh and McLennan and Zurich Insurance Group, has launched its COVID-19 Risks Outlook: A Preliminary Mapping and its Implications - a companion for decision-makers, building on the Forum's annual Global Risks Report.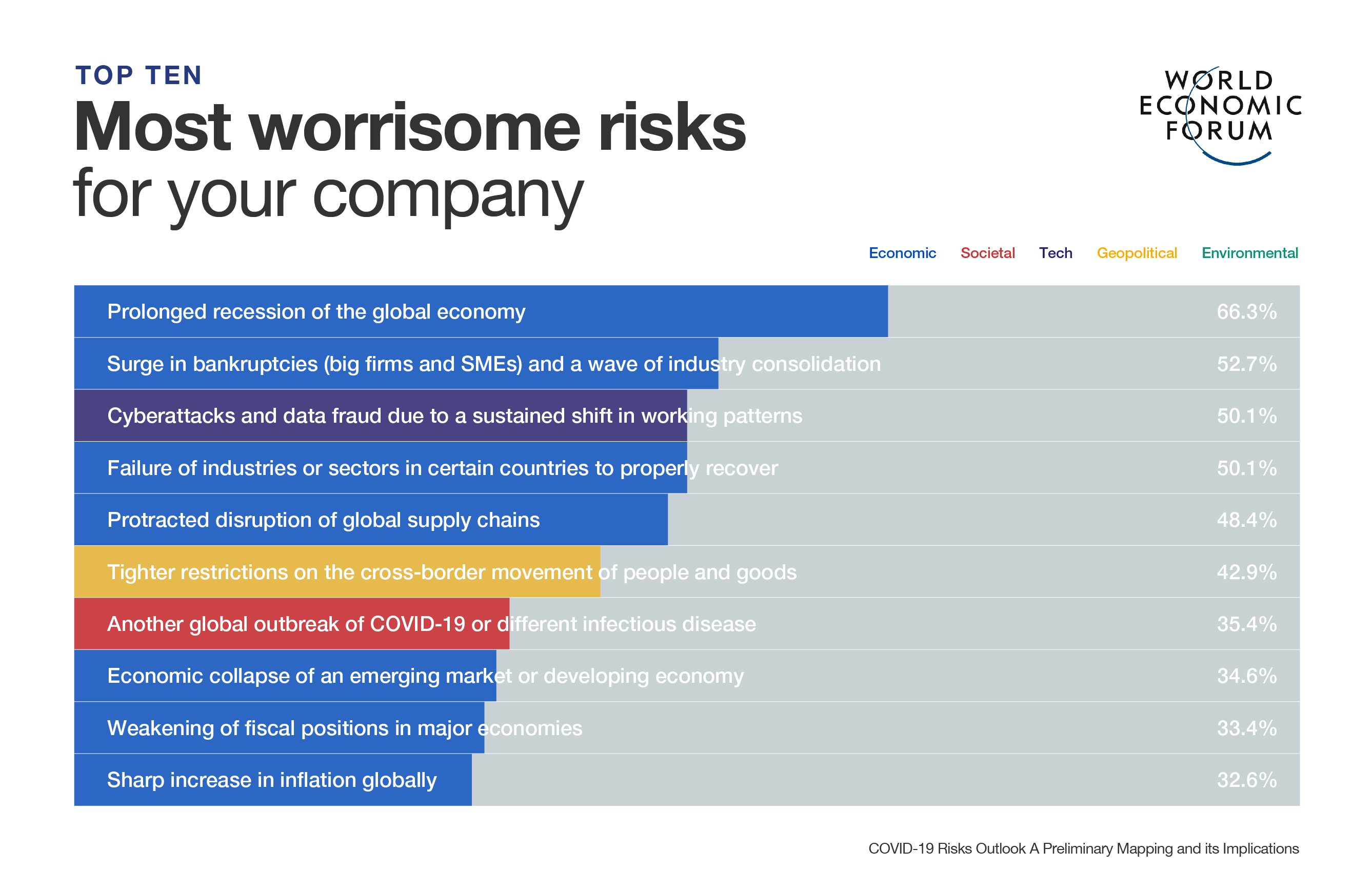 2. Madrid back in lockdown
The city, and nine other local municipalities, will see their borders closed to outsiders for non-essential visits in an effort to curb a steep climb in COVID-19 cases.
But, regional leader Isabel Diaz Ayuso has said she will appeal the decision in the courts, and it's been met with frustration locally.
"It's been very chaotic in all senses and this is basically because of the region's leaders," architect Jean-Pierre Moncardo is reported as saying in Reuters. "They did absolutely nothing during summer, they took no action and they prioritised business ... We are victims of improvisation."
The Madrid region has 859 cases per 100,000 people, according to the World Health Organization, making it Europe's worst hit area.
3. US President Donald Trump tests positive
US President Donald Trump has said that he and first lady Melania Trump have tested positive for COVID-19. They'll quarantine immediately, with the President tweeting, "We will get through this".
The news comes after one of the president's top advisers, Hope Hicks, tested positive for COVID-19. She had accompanied him to Ohio on Tuesday for the presidential debate with Democratic candidate Joe Biden.