Why global leaders should advocate for a re-globalized world
COVID-19 and protectionist policies have led to a slowdown in international trade and a retreat from global cooperation.
Re-globalization is a powerful concept that renews focus on interconnectedness, cooperation and trade between nations.
Young Global Leaders outline why re-globalization can help communities navigate complex challenges of the 21st century.
The trend towards globalization has faced significant challenges in recent years. The COVID-19 pandemic and the rise of protectionist policies in various parts of the world have led to a slowdown in international trade, supply chain bottlenecks and a retreat from global cooperation.
But as we look towards the future, there are compelling reasons for leaders to consider the importance of re-globalization. It is a powerful idea that renews focus on interconnectedness, cooperation and trade between nations.
While it may seem counterintuitive in the face of recent trends, re-globalization has the potential to unlock significant benefits for countries and their citizens. From increased economic growth to improved social and environmental outcomes, it can be a catalyst for positive change, and leaders who embrace it will be better positioned to navigate the complex challenges of the 21st century.
At the core of re-globalization lies an unyielding dedication to sustainability and equity, driving every effort and ambition. Nevertheless, there is a risk of diluting reglobalization's deeper meaning as it is applied to a multitude of concepts. To circumvent this, we must refocus on the overarching objective: re-globalization is the epitome of an optimistic mindset and a harbinger of growth.
Singapore provided an ideal opportunity to witness this mindset across private industry and public institutions; and, in many cases, synergistic collaboration between both.
The YGLs observed how re-globalization starkly contrasts the pessimistic voices advocating for de-globalization, reshoring or describing a future in which the world is divided and more polarized.
Here's what some of them had to say:
'Re-globalization is a necessary mindset shift in our interconnected world'
Alanoud Bint Hamad Al Thani, Deputy Chief Executive Officer, Qatar Financial Centre (QFC), Qatar
Re-globalization is not just a buzzword, but a necessary mindset shift for leaders in our interconnected world. By adopting a re-globalization mindset, leaders can help create a more sustainable and interconnected world that benefits people, the planet and the economy.
In our NTU education module, we have learnt how Singapore's leadership in sustainability and innovative use of technology serves as a powerful example of how it can drive progress.
With significant investments in sustainable technologies, initiatives to reduce its carbon footprint, and green finance, Singapore has positioned itself as a model for other countries to follow in creating a more sustainable and equitable future for all.
'We must prioritize the re-globalization agenda to strengthen global community'
Juan Jose Pocaterra, Co-Founder and Chief Executive Officer, ViKua, Venezuela
The COVID pandemic has brought the interconnectedness and interdependence of our world into sharp focus for everyone. As leaders, it is crucial that we prioritize the re-globalization agenda in order to create a sustainable future for generations to come.
To strengthen our global community and ensure the survival of the human species, we must work together to find solutions to the challenges that face us.
These challenges include repurposing human value creation due to the rapid development of artificial intelligence (AI) technologies, adapting supply chains to deal with natural and human-made disasters, and generating environmentally-friendly economic growth that can reduce poverty without endangering future generations.
Re-globalization can play a vital role in facilitating this cooperation, enabling us to find efficient solutions and, most importantly, rebuild the trust, goodwill and collaborative spirit that seems to have waned in recent years.
Leaders who embrace the need to rebuild this trust can become a powerful force for good, contributing to the achievement of a model that promotes equitable and sustainable growth for everyone, with no-one left behind.
'Leaders should spend more time reconciling our differences'
Priyanka Bakaya, Commercialization Advisor, US Department of Energy, United States
As Young Global Leaders, we are living through the proverbial "best of times and worst of times".
In Singapore, through site visits and group exercises we grappled with many dualities the world faces in the fight for a new world order: globalization vs localization, environmental, social and governance (ESG) vs anti-ESG, information vs misinformation, equity vs inequity, the future of AI's role vs human's role.
What's the World Economic Forum doing about diversity, equity and inclusion?
The COVID-19 pandemic and recent social and political unrest have created a profound sense of urgency for companies to actively work to tackle inequity.
The Forum's work on Diversity, Equality, Inclusion and Social Justice is driven by the New Economy and Society Platform, which is focused on building prosperous, inclusive and just economies and societies. In addition to its work on economic growth, revival and transformation, work, wages and job creation, and education, skills and learning, the Platform takes an integrated and holistic approach to diversity, equity, inclusion and social justice, and aims to tackle exclusion, bias and discrimination related to race, gender, ability, sexual orientation and all other forms of human diversity.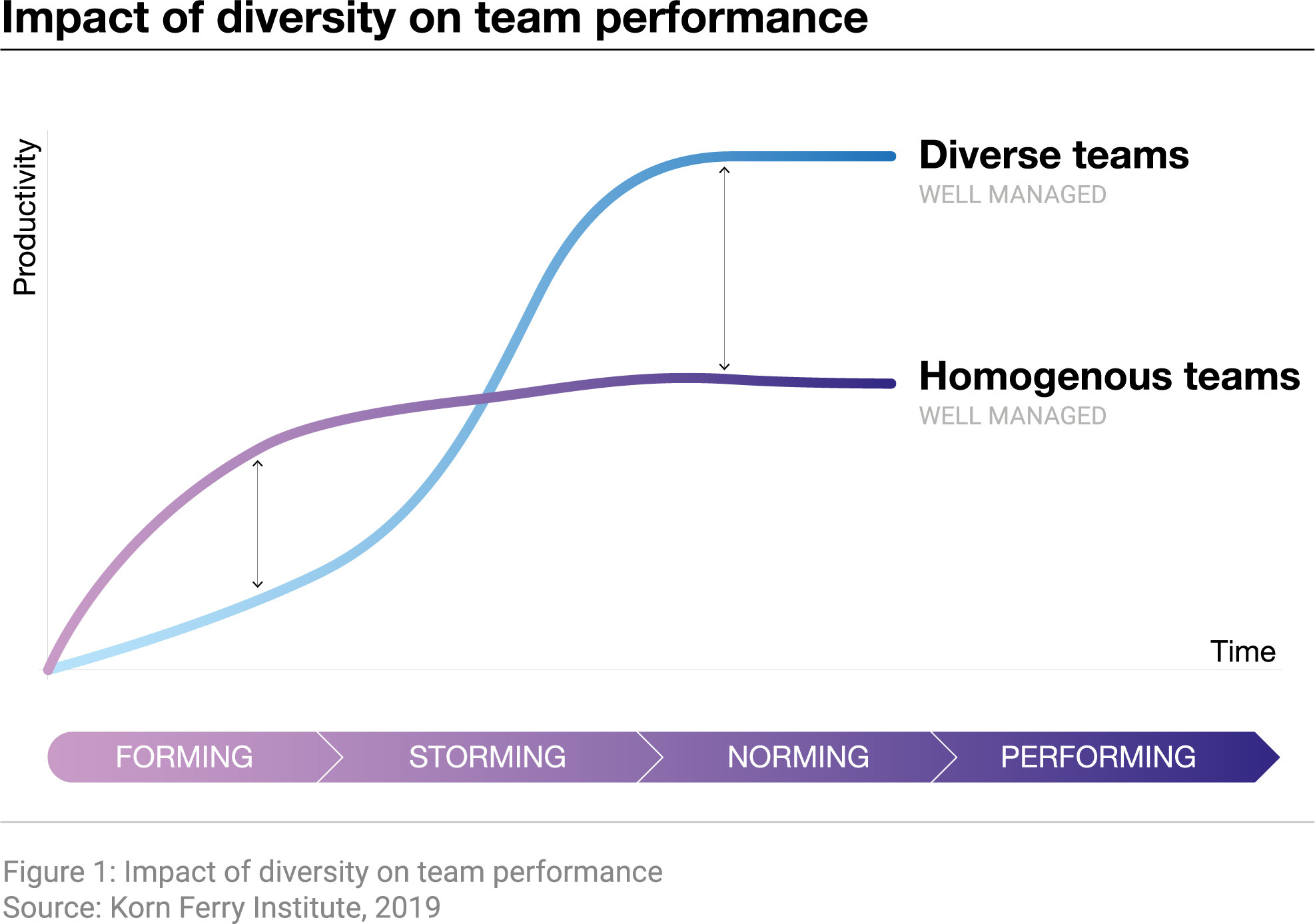 The Platform produces data, standards and insights, such as the Global Gender Gap Report and the Diversity, Equity and Inclusion 4.0 Toolkit, and drives or supports action initiatives, such as Partnering for Racial Justice in Business, The Valuable 500 – Closing the Disability Inclusion Gap, Hardwiring Gender Parity in the Future of Work, Closing the Gender Gap Country Accelerators, the Partnership for Global LGBTI Equality, the Community of Chief Diversity and Inclusion Officers and the Global Future Council on Equity and Social Justice.
A key takeaway of this module was that as leaders we should hold space in our lives for listening, accepting and embracing the dichotomies we individually and collectively encounter in today's interconnected and fractured world.
The module ended with the quote, "The best thinkers can hold two opposing views at once" – an eloquent reminder that as leaders we should spend less time pushing one-sided agendas and more time reconciling our differences.
'An opportunity to craft a more resilient, inclusive and equitable industrial space'
James Mnyupe, Presidential Economic Adviser and Green Hydrogen Commissioner, Office of the President of Namibia, Namibia
Re-globalization provides an opportunity for us all to craft an industrial space that is more resilient, inclusive and equitable than the one we inherited.
I believe we have the responsibility to learn from the efforts of those who came before us, and an opportunity to create a robust foundation to leap from for those who are to come.
This privilege is profound and precious yet needs to be seized assertively.
Young Global Leaders goals align with re-globalization
As re-globalization harmonizes with our goals as Young Global Leaders, we must integrate this mindset into our personal and professional lives.
In doing so, we fulfil our mission to propel a future marked by equity, sustainability, and interconnectedness, ensuring that every individual benefits and no-one is left behind.