"Humankind has declared a war on nature and nature is striking back in a very violent way."
UN Secretary-General Antonio Guterres had a stark message for Davos: climate change won't kill the planet, but it could kill humankind.
"We need to put a price on carbon. It has a real impact that has to be priced. We need to shift taxation from income to carbon, which is a win-win situation. We need to cut subsidies to fossil fuels. As a taxpayer I can't accept the idea my taxes are being used to ... bleach corals or melt glaciers."
It was a busy Day 3 at Davos 2020. Here are five other highlights:
1) Marin and Merkel - Europe's women at the top
At 34, Finnish Prime Minister Sanna Marin is the youngest government leader in the world. Not only that, she governs in coalition with four other parties, each of which is led by a woman, and all but one of them is under 35 years old.
"I hope that in the future it doesn't get as much attention, because it should be seen as normal," she said. "If we look at the population, they are different genders, they are different generations, so we need people of all backgrounds."
German Chancellor Angela Merkel, arguably the most powerful woman in the world, made an unexpected plea for us to talk to each other more.
"Even if you find it so difficult to talk to the other person then please don't abandon this, otherwise you will be in your digital bubble ... you will be talking to people of the same view ... and that leads us right into catastrophe."
2) We're in an AI arms race
"When you have enough data, you don't need to send soldiers to control a country," he said.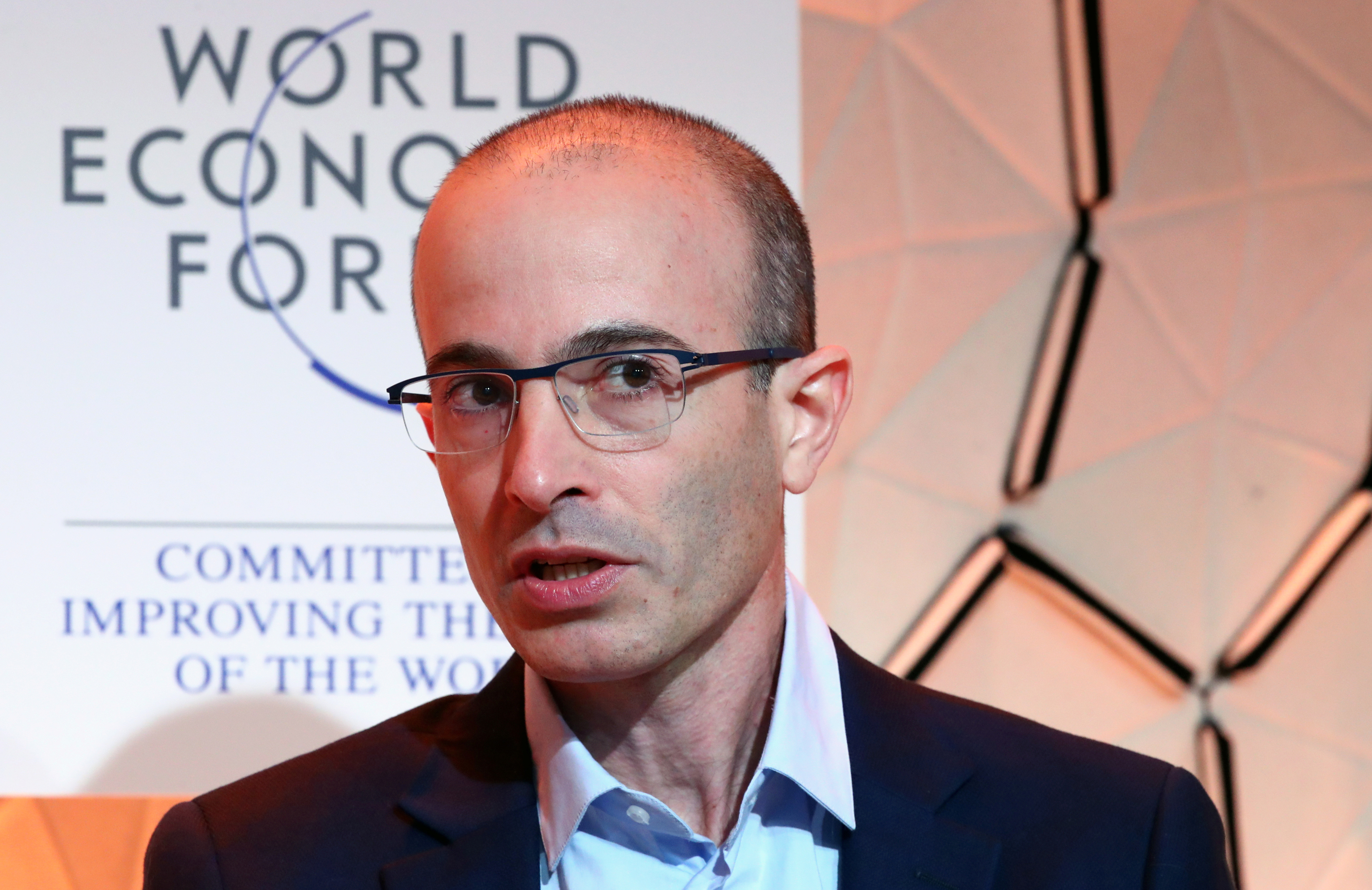 "We are already in the midst of an AI arms race, with China and the USA leading the race and most countries being left far, far behind.
"Unless we take action to distribute the benefits and power of AI between all humans, AI will likely create immense wealth in a few high-tech hubs, while other countries will either go bankrupt or will become exploited data colonies."
3) What not to say to a blind girl
Molly Burke has nearly 2 million followers on YouTube where she talks about her experiences of living with blindness - hashtag #blindgirlproblems - and dispenses advice on how not to treat people with disability. She shared some of that with the people at Davos.
"'How do you know when to stop wiping when you go to the bathroom,' is a real question people ask me.
"And the video on 'how do I know when I've started my period,' had 2 million views."
Diagnosed at age four with a rare retinal disease, she went blind at 14.
"When every day the world still fights against you, the only way to keep going is to have the fight back," said Burke.
"I can't be angry at society's ignorance if I'm not willing to do something to educate society."
4) Life in a geopolitical hotspot - the view from Iraq and Venezuela
"We have more people who have left the country than have left Syria, and we are not a country at war, there are no bombs, but we do feel the weeping of our people," said Juan Guaidó, who is recognized by more than 50 countries as interim leader of Venezuela, but dismissed as a usurper by President Nicolás Maduro.
Jeanine Plasschaert, head of the UN Assistance Mission for Iraq, said the US killing of Iranian General Qasem Soleimani in Iraq was a game changer.
"It made one thing clear: that the rules of engagement have changed. Many people think: 'OK, maximum restraint, maybe this is the end.' But frankly I don't think we have seen the end of it yet.
"In the absence of all-out war, Iraq remains a very vulnerable place to be."
5) Brief travel advice from an explorer
Davos loves an inspirational speaker, so how about Mike Horn. The adventurer has circumnavigated the world around the equator unmotorized, crossed the Arctic ocean with temperatures of minus 40 Celsius, and faced a death squad in Congo where they shot the man who was caught with him.
"It's sometimes better in a tent in minus 40 with polar bears around wanting to eat you than being in civilization," was one of the many quotes from Horn's presentation that you should probably stick on your fridge door.
Here's another: "We all have the pen of life in our hand and we need to write on our slate what we want … The moment an idea fascinates you, you get excited about something, the impossible no longer exists."
But perhaps the best advice to fellow globetrotters: "I don't wear underwear. Excess baggage."